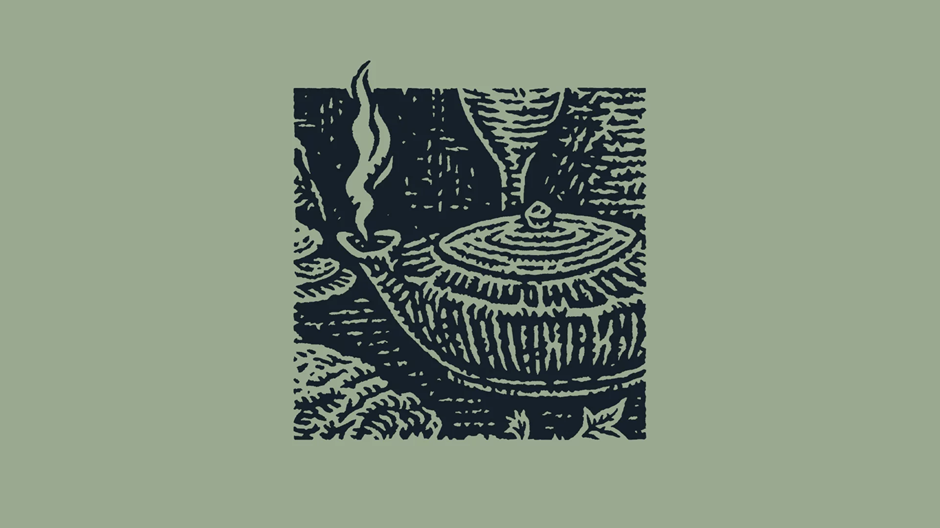 Image: Stephen Crotts
Lisez Jean 8.12
Moi, je suis la lumière du monde. Celui qui me suit ne marchera pas dans les ténèbres : il aura la lumière de la vie. JEAN 8.12
J. M. W. Turner, peintre anglais du 19e siècle, était réputé pour son utilisation étonnante de la lumière. Fixez assez longtemps des œuvres comme Snow Storm (« Tempête de neige »), Frosty Morning (« Matin givré ») et — mon préféré — Fishermen at Sea (« Pêcheurs en mer »), et vous aurez l'impression que Turner peignait avec du feu autant qu'avec de l'huile et de l'aquarelle. Le pasteur et artiste Michael Milton commente : « Chez Turner, il n'y a pas simplement de la lumière, mais une lumière qui guide le spectateur en quête de sens ». Dans l'œuvre de ce maître, la lumière n'est pas une fin — elle est une invitation à l'espoir, à la beauté et au sens même.
En nous promenant dans notre quartier lors des froides soirées de la période de l'Avent, nous sommes éblouis par les rangées de lumières de Noël. Ces dernières années, les voir à travers les yeux de mes deux jeunes enfants a réveillé quelque chose en moi que j'avais perdu au profit du cynisme subtil et insidieux qui s'installe souvent avec l'âge : la nostalgie. La lumière est une merveille parce qu'elle porte la promesse que quelque chose de lumineux se cache derrière l'obscurité, attendant d'être trouvé, débordant de vie, sur le point de se déployer devant nous.
Dans Jean 8.12, « Jésus parla de nouveau en public » et dit : « Moi, je suis la lumière du monde. Celui qui me suit ne marchera pas dans les ténèbres : il aura la lumière de la vie ». Les mots sont poétiques, mais il y a là bien plus qu'une métaphore accrocheuse. En se présentant comme la Lumière du monde, en ce lieu particulier et à ce moment précis, Jésus fait une puissante et magnifique déclaration sur ce qui se cache derrière les ténèbres et, plus important encore, sur sa capacité et sa volonté de nous conduire à cette réalité.
Jésus prononce ces paroles pendant la fête des Tabernacles, une semaine de fête juive centrée sur la commémoration de l'Exode, lorsque Dieu conduisit son peuple de l'esclavage en Égypte à la liberté dans la Terre promise. Au cours de leur long voyage dans le désert, Yahvé s'était révélé au peuple sous la forme d'une colonne de nuages le jour et d'une colonne de feu la nuit (Ex. 13.21-22 ; 40.38). Pour rappeler cette guidance divine, on plaçait pendant la fête des Tabernacles, dans les parvis du temple, des torches au sommet de deux piliers de plus de 20 mètres de haut symbolisant la colonne de lumière de l'Exode. C'est dans ce contexte que Jésus se tient dans la cour du temple — probablement à la lumière de ces colonnes — et déclare : « Je suis la Lumière du monde ».
Jésus est la lumière qui nous guide dans le désert de notre désespoir, de notre douleur, de nos deuils. Il est la lumière qui dissipe les ténèbres de notre peur, de notre anxiété, de notre incertitude. Il est la grande Lumière du monde, qui nous ramène à la maison.
Jay Y. Kim est le pasteur principal de l'Église WestGate. Il est l'auteur de Analog Church et Analog Christian et vit dans la Silicon Valley avec sa famille.
-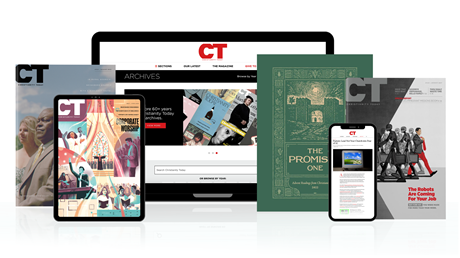 Subscribe to Christianity Today and get access to this article plus 65+ years of archives.
Home delivery of CT magazine
Complete access to articles on ChristianityToday.com
Over 120 years of magazine archives plus full access to all of CT's online archives
Subscribe Now
Une lumière pour nous ramener à la maison
Une lumière pour nous ramener à la maison