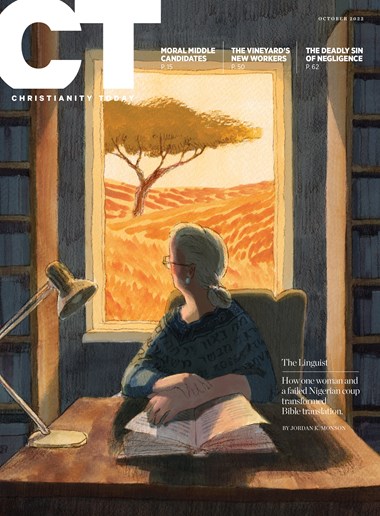 Read CT anywhere you go.
Subscribers have full access to CT's digital archives, including special issues. Download a PDF of this issue, or browse individual articles below.
About This Issue
Our cover story this month examines the career of a relatively unknown linguist whose life is a microcosm of the transformation that global Bible translation has undergone in the past half century. Also in this issue: Why religious moderates aren't winning elections, the next-gen leaders of the Vineyard, and the sin of cutting corners.