"Every head bowed and every eye closed." If you recognize those words, you probably grew up in a church much like the one I did, where every worship service ended with an altar call or an invitation hymn. The pianist or organist played "Just As I Am" or "Softly and Tenderly" while those wanting to profess faith in Christ, rededicate their lives, or seek prayer could slip out of their pews and walk down the aisle to the front of the sanctuary.
The altar call is out of step with almost every sector of American Christianity right now, and it's easy to see why. After all, an altar call can, at its worst, represent our key vulnerabilities as evangelicals, such as the confusion of an emotional experience with the gospel. How many nominal Christians in America, with hearts just as once-born as ever, have reassured themselves that they "prayed the sinner's prayer"?
These practices also can appeal to our weakness for the quest of bigness, with pastors judged each week by how many people went forward. And an altar call can represent our tendency to be drawn toward novelty and away from the history and liturgy of the church.
Growing up, I almost assumed that altar calls were happening at the Council of Nicaea, or that Augustine of Hippo filled out a card noting his profession of faith (though he kind of did). I was a bit startled to learn that the invitation hymn the way I knew it—though rooted in older forms of revivalism—was mostly influenced by the Billy Graham crusades of the startlingly recent mid-20th century.
And yet.
In this publication a generation ago, historian Martin Marty argued that evangelical churches of that day were growing at least in part because they met the human longing for the right kind of crisis: an ever-present opportunity for people to hear a call to start over, to leave behind the old self for the new one.
The altar call at its best balanced the individual and the community.
That was true not just for "seekers" but for all of us. Every week, with rhythm and regularity, we were reminded of who we were—sinners Jesus loved. No matter how short I had fallen, the Lord received me, "just as I am, without one plea, but that thy blood was shed for me." And every week, at least for those few moments, we were reminded of those around us who had not yet embraced the Good News—that Jesus loves them too and we shouldn't give up on anyone who might walk the aisle one day.
We often criticize ourselves for our evangelical individualism (rightly, in some ways), but the altar call at its best balanced the individual and the community. The invitation was that Jesus died not just for humanity abstractly but for you. At the same time, no one walking down that aisle was alone—a silently cheering cloud of witnesses was all around (and sometimes we kept an eye open to watch). More than that, at least in my church, that time at the end of the service was when people would go and silently kneel at the front. Sometimes this petitioner had a spouse grappling with alcoholism. Sometimes they had received a devastating prognosis from a doctor. No matter—there were always those who would slip out of their pews, gather around that person, and pray.
Those of you in more liturgical traditions will note that all of this you already have: the weekly confession of sin followed by absolution, the weekly coming forward to receive the Eucharist. You'll get no argument from me, except to say that maybe you can bear with the baby steps of the rest of us, that you might see that low churchers need liturgy, too.
Invitation hymns, like tent crusades and spring revivals, probably aren't coming back. But as we look at an American Christianity adrift—with a pull for some to self-righteous self-confidence and for others to the despair of an uneasy conscience—perhaps we should ask how we can remind ourselves every week that Christ Jesus died for the ungodly. That the whosoever of John 3:16 does not come with the caveats of our commercial advertisements: "Void where prohibited; some restrictions apply." Perhaps we should ask how we can remind ourselves—all the time—that all of life is a call to repentance and that the gospel really is good news. That's what's best about evangelical Christianity, even in times like these.
So maybe an altar call every now and then isn't a bad place to start.
Have something to add about this? See something we missed? Share your feedback here.
Onward
Russell Moore is Christianity Today's editor in chief and the director of the Public Theology Project.
Previous Onward Columns: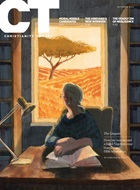 This article is from the October 2022 issue.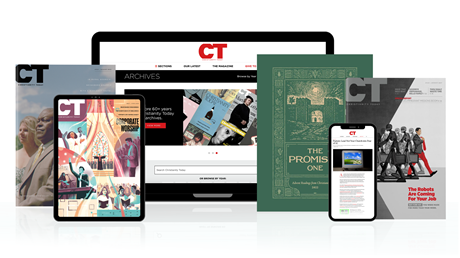 Annual & Monthly subscriptions available.
Print & Digital Issues of CT magazine
Complete access to every article on ChristianityToday.com
Unlimited access to 65+ years of CT's online archives
Member-only special issues
Subscribe
Bring Back Altar Calls
Bring Back Altar Calls