Hispanic Christians are among the fastest-growing segment of American evangelicals, and their churches play a critical role in Latino communities, not only as centers of worship but as essential parts of the social safety net. "How Latino Congregations Are Transforming Communities," a new report presented by Fuller Seminary's Centro Latino, the Brown Church Institute, and Urban Strategies, reveals the multifaceted impact of Latino congregations and ministries.
Based on interviews with leaders from more than 120 Hispanic churches and faith-based organizations, the report casts fresh light on Latino evangelicals. According to UCLA professor and Brown Church Institute founder Robert Chao Romero, the report also gives voice to a group of Christians who have routinely been left out of the conversation. "Latino churches are proximate to the pain felt by communities; they are often first responders in crisis situations like COVID or immigration cases; and they are a vital, though often overlooked, partner in the social safety net."
CT recently hosted a live, online discussion focused on the report's findings. Romero was joined on the webinar panel by Alexia Salvatierra, Maricela Hernández, Angel Marcial, and moderator Lisa Treviño Cummins. Representing pastoral, academic, and activist perspectives, the panelists discussed a variety of issues related to discipleship, the church's mission, and reaching the emerging generation of Latinos. Watch a video of the full webinar above and find an English translation of Angel Marcial's comments below.
English Translation of Bishop Angel Marcial's Comments
Moderator: A new study from the Pew Research Center suggests that by the year 2070 the United States will no longer be a majority Christian nation. We're seeing an increasing number of "nones," people who choose to be unaffiliated with any kind of faith. What do you think about the church's role going forward? How can the Latino church remain vital in this changing context?
Bishop Marcial: Thank you, sister Lisa, and thank you to everyone who has joined this webinar. What a wonderful way to start off this Hispanic Heritage Month. It makes us all so happy.
Let me say, I see a Church that is strong. It is true that we have seen studies that show that after COVID the Church has shrunk, 33% of church members have disappeared. Of this 33%, almost 70% of millennials are no longer attending church services. They have gotten used to attending church online. But it seems to me that God's Church, the Church that seems to confront more and more challenges these days, has the ability to bring the gospel to a generation of nonbelievers, a generation that is hardening more every day. It seems to me that the challenge the Church is facing is demonstrating Jesus incarnate precisely as you have all mentioned: in an experience of suffering, of pain, a Jesus who dries tears, a Jesus who uses ointment to heal our wounds. A Jesus who can work through the pain of the people.
That is why when I look at the Church today and the future of the Church, it will be a Church that takes your weaknesses in the style of the hemorrhaging woman, who uses their weaknesses to carve out a path through the masses and finds a powerful gospel that changes and transforms.
In the tradition I practice, we think that in these last days there will be a pouring out of the Spirit like never before. We believe with certainty that we will see God move in ways we have never seen before. And that, I think, is something powerful because we will not only see a Church in the public platform, but a platform for pain that exists on the corners in communities where homes have been destroyed, arriving with a powerful Word of transformation and hope. It is the Church who will come with the Bible in one hand and a bag of rice in the other. It is the Church that brings a transformational gospel in one hand but carries the medicine you need in the other hand. It will bring companionship; it will raise a hand to say, "I am with you." If you come with a child struggling with addiction, the Church will not only pray for your family but create a rehabilitation program.
The future of the Church, and I think this is important, is a bilingual Church that not only speaks the powerful language of the gospel but also speaks the language of pain and suffering. This bilingual church is what I envision can present a powerful alternative, a Church that will shine in the last days. This Church, full of the Spirit, this united Church preaching the good news of God like Jesus in the book of Luke—this is the Church that is going to make the blind see, who will pick up the fallen, who will restore what has been tossed to the ground, that will raise the dead. We can tell our communities that this is a gospel of power, a gospel of change, and a gospel that creates hope in people.
I'd like to share a testimony that I heard a few weeks ago from a pastor I met. During COVID, her house filled with people as she was ministering. She started helping people in her house and in her church – this is on the border. She had to care for the people, so she and her husband ended up contracting COVID. Her husband died from COVID while she recovered. When I saw her, I thought I would find a frustrated, troubled, saddened woman because the work of the Lord cost her the life of her husband. But when I got to her house, I was met with a revolutionary woman. She said to me, Bishop, now I have more strength to serve. Now I want to help those in need. Now I want to be used for God's blessing to help those that are laying on the floor. It seems to me that this is a prototype of the Church of tomorrow. A Church that has a heart for pain and suffering, but also a Church that experiences a resurrected God that continues to act in powerful ways yesterday, today, and for all centuries.
There seems to be a spiritual desire among many Latino "nones," but their willingness to consider broader interpretations of faith puts them at odds with the orthodoxy of many churches. How can the church navigate these challenges without shutting the door on a generation?
I think that each generation has a different type of spirituality, and the church has a serious obligation to discern that spirituality. I think that people who are not a part of a church cannot fully construe their spirituality. We tend to want the new generation to behave the way we behave. But the playbook we have been using does not work today. And that statement might stir up some problems, but you can blame that on my sister Lisa who invited me!
I think that traditions are destroying the model for the church today. And if we do not decide to step outside of the playbook to see another way of doing things besides what we have known all of our lives, we will continue to experience the bad and complex results we have seen up until today. I think it is time to understand that these things are not set in stone. We should revisit them from the perspective of faith, and pardon me for saying this, but I am talking about Pentecostals. But I have visited Catholic friends and I have seen so much more faith than this church has been seeing. So,I think one of the challenges that we face is reinterpreting the spirituality of what is happening outside of our tradition.
What concluding words would you like to share with our audience?
I give thanks to God for the Hispanic church. I believe that the Lord has put us in this country to be a blessing. And I like the word that God gave Moses, "What do you have in your hand?" Latin American church, I have put something in your hand. Much better than Aaron's staff! The staff of Aaron could only be a serpent. But the staff of God produces blessing!You have been put here in the United States to bless the people. And sometimes this language is difficult. I believe that God has given capabilities to people just as sister Lisa said, to understand the pain of communities. But in every group, there is a man and a woman who very well understand what having passion for people means. Here in Florida, I give thanks to the Lord for Agustín Quiles, a man who speaks the language of pain. At its best, the staff that God has put inyour hand is a person who is going to speak that language, and you are going to use that language to glorify his name!Walk in the name of the Lord by the staff of God!
–Translation by Anna Castellanos
The Panelists
ALEXIA SALVATIERRA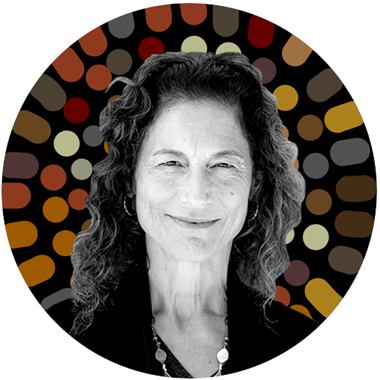 Dr. Alexia Salvatierra is the academic dean of the Centro Latino at Fuller Theological Seminary as well as the assistant professor of integral mission and global transformation. A Lutheran pastor, she is co-author of Faith-Rooted Organizing: Mobilizing the Church in Service to the World (IVP), founding developer, and coordinator of the Fuller's Diplomado en la Respuesta de la Iglesia a la Crisis Migratoria (Professional Certificate in the Church's Response to the Immigration Crisis), and a consultant for a variety of national international organizations, including World Vision, Intervarsity Christian Fellowship, CRU, and the Christian Community Development Association.
ROBERT CHAO ROMERO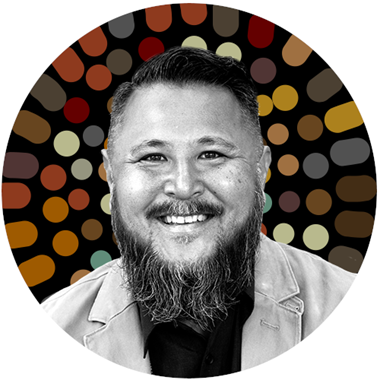 Dr. Robert Chao Romero is "Asian-Latino" and has been a professor of Chicana/o Studies and Asian American Studies at UCLA since 2005. Robert is the author of numerous academic articles and books, including The Chinese in Mexico, 1882-1940 and Brown Church: Five Centuries of Latina/o Social Justice, Theology, and Identity, which received the InterVarsity Press Readers' Choice Award for the best academic title in 2020. He is also an ordained minister, an attorney, and director of the Brown Church Institute.
MARICELA H. HERNÁNDEZ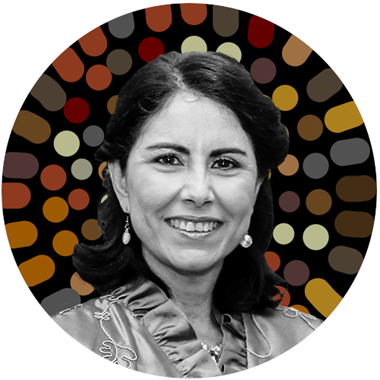 Rev. Maricela H. Hernández is a pastor and inspirational speaker who serves on the 21-person denominational board of the Assemblies of God. As an executive presbyter, she's a national leader for a denomination that has more Hispanic churches than any other denomination in the United States. She also is the secretary/treasurer of the Texas Gulf Hispanic District of the Assemblies of God and is active internationally as the USA Women Ministries representative for the Hispanic World Fellowship of the Assemblies of God. Prior to her current roles, Hernández served as lead pastor of Templo Paraiso, Sullivan City, Texas, and as assistant pastor of Family Christian Assembly, Penitas, Texas.
ANGEL MARCIAL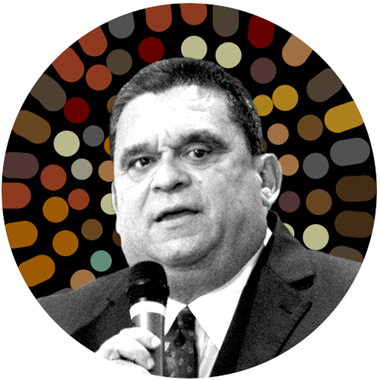 Dr. Angel Marcial serves as bishop of Latin America for the Church of God (Cleveland). He began his pastoral ministry in his native Puerto Rico as a pastor with the Church of God denomination, where his responsibility and influence steadily expanded to include service as superintendent of the Hispanic Caribbean and administrative bishop of the Southeast Hispanic Region of the United States. In 2018 Dr. Marcial assumed the position of field director for Latin America, and in 2022 was he elected to the Church of God's 18-member governing body overseeing the entirety of the denomination. He also serves as the president of the Florida Fellowship of Hispanic Councils and Evangelical Organizations.
LISA TREVIÑO CUMMINS (MODERATOR)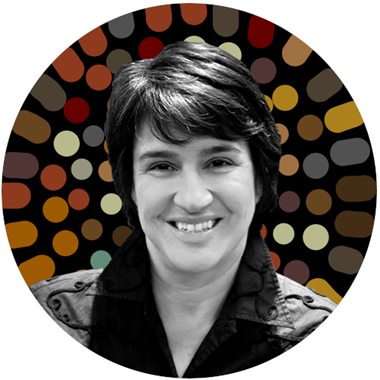 Lisa Treviño Cummins is the president of Urban Strategies, an organization she founded in 2003 with a mission to tool, connect, and resource community and faith-based organizations focused on helping their neighbors flourish. A third-generation American of Mexican descent, Lisa traces the formation of her identity and worldview to her family and faith. Prior to Urban Strategies, she was an executive in community-development banking at Bank of America, and in 2001 she helped launch the White House Faith and Community-Based Initiative and served as its associate director for two years. She is the co-author, with Lorena Garza Gonzalez, of Inheritance: Discovering the Richness of Latino Family & Culture.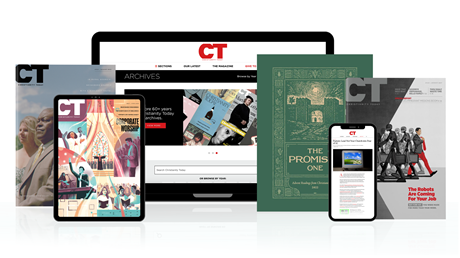 Annual & Monthly subscriptions available.
Print & Digital Issues of CT magazine
Complete access to every article on ChristianityToday.com
Unlimited access to 65+ years of CT's online archives
Member-only special issues
Subscribe
How Latino Churches Transform Communities
How Latino Churches Transform Communities