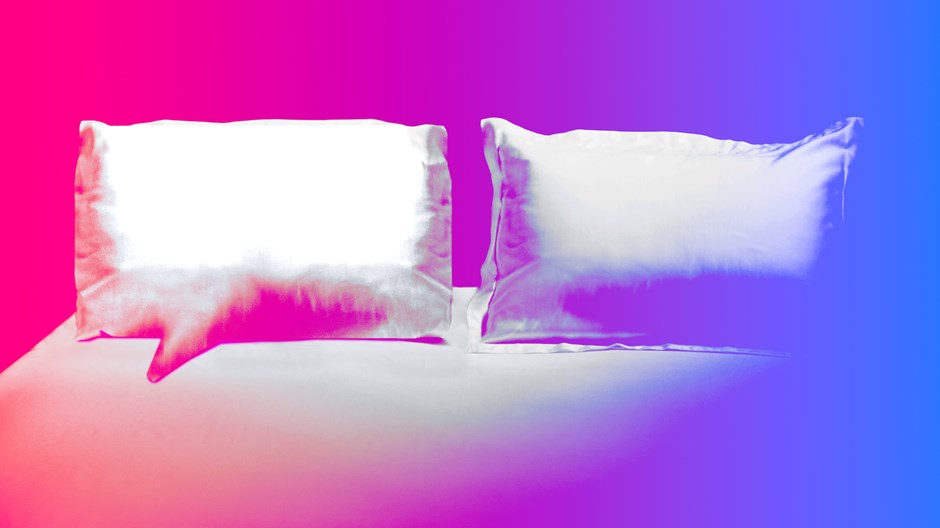 Image: Illustration by Mallory Rentsch / Source Images: Getty
Juli Slattery, a clinical psychologist with a background in Christian ministry, has spent the past decade teaching couples to "reclaim God's design for sexuality."
She felt led to start her organization, Authentic Intimacy, after encountering so many evangelical women struggling with sexual brokenness and distorted expectations around marital sex, often stemming from what they were taught in churches.
"Growing up in the church, many times I heard sex talked about from men, and I heard it talked about from women, but I realized that my husband and other men had never heard it talked about from women," she said. "I do think women need to be a part of this conversation, but not just teaching women—also teaching men."
Pastors—oftentimes men—lead premarital counseling, and many have penned best-selling books on sex and marriage (such as Gary Thomas, Tim Keller, Matt Chandler, Francis Chan, and Paul David Tripp). While such books, designed for a general Christian audience, are sometimes written by a husband-and-wife team, books with a sole female author are usually targeted to female readers.
Slattery is among a wave of female leaders, including author Sheila Gregoire, who are shifting the evangelical conversation on sex and marriage by speaking out to both sexes.
Armed with new research on evangelical women's health and sexuality, they are bringing women's experiences and perspectives to the forefront, offering a course correction to what they see as incomplete or harmful teachings on sex.
In her survey of 20,000 evangelical women, Gregoire found that 20 percent of them reported experiencing marital rape. She also found that Christian women experience twice the rate of vaginismus, a condition where fear and anxiety cause sex to be painful.
Additionally, a new study by Christian sex researcher Shaunti Feldhahn found that 70 percent of couples had "mismatched" expectations about how often they would or should have sex. This disconnect can lead to a confusing or unfulfilling sex life, especially among women led to believe their bodies are the "outlets" for their husbands' sexual needs.
For years, issues like the prevalence of porn addiction among men have dominated sermons and church resources around sex, while it was less common to hear discussions around women's frustrations or struggles.
As a Christian who believed in saving sex for marriage, Morgan Strehlow was surprised at the sense of shame and failure she felt during her early years of marriage. The struggles around sex were serious enough that she considered divorce.
"I felt fooled, lied to, and then everything else just started crumbling," said Strenlow, now the host of the Sanctuary Women podcast, which focuses on the healing she's found around a healthier Christian understanding of sexuality and body.
Strehlow originally began voicing her struggles within a church small group, led by a man. It was only when the women of the group began meeting separately to discuss their issues that she realized how widespread some of the sex-within-marriage problems were.
As more evangelical women speak out about their experiences—including their struggles, trauma, and disappointment—the scope of resources available for Christian women and men alike to learn about sex is broadening.
Alia Fisher, a psychotherapist at the Colorado-based Cornerstone Christian Counseling, is optimistic about the conversation within Christian circles.
Fisher said things are looking up and sees women "finding more liberty and men growing in understanding," in her practice.
In an interview with CT, she said several factors contribute to healthier conversations around sex within the Christian community, including a renewed focus on porn issues within the church, a reckoning with purity culture, and more visible Christian leaders addressing the topic (think Jackie Hill Perry, Rachel Joy Welcher, and Preston Sprinkle).
Gregoire's guidelines for assessing marital resources include flagging works that blame wives in part for their husbands' porn usage and seeking out materials that acknowledge women's pleasure and libido.
Christian intimacy leader Francie Winslow said she also sees "the tide moving in the right direction" on healthy sex within Christian marriages.
"The women who dive in and go deep in my content, I find they're having major breakthroughs and major healing," Winslow told CT. "This is an inside-out work, and it's inviting the Holy Spirit to do some reorientating on the way we see our bodies and view sex."
Winslow hears from women in her community that say they're having more sex, better interactions, and deeper intimacy with their spouses.
"It's about more than sex; it's about integrating God and seeing his glory and goodness," said Winslow, who also hosts a podcast, offers group mentoring, and publishes resources on marital sex.
Winslow said that it's good to see more Christian women leading in this area and that we need even more.
Rachel Walker exemplifies some of positive movement in recent years. She walked out of what she calls "toxic" purity-culture thinking and now shares a testimony of how she found sexual healing within her marriage.
Prior to this transformation, the Washington State mom of three attended the shuttered Mars Hill Church under the leadership of Mark Driscoll for seven years. She recalls growing up with sexual purity at the forefront of her mind—drawing lines and creating endless rules for herself and her husband before marriage.
Walker said she had to learn to "throw out my performance-obsessed view of sex and design a sex life that I actually enjoyed—not one based on the advice and pleasure preferences of a man I wasn't married to."
Now, she cohosts the Not Tonight podcast, a show about the complicated world of sex within marriage. She's among the next generation of Christian women ensuring that the voices of women are heard on this matter.
Even as Gregoire, Slattery, Winslow, and others work to help couples find healthy vulnerability and intimacy within their marriages, some of the historically harmful sexual ideologies—like emphasizing sex as an obligation and prioritizing male needs over female needs—are still present within popular books and teachings in the evangelical world.
"We cannot heal our present until we address our past," said Walker. "And when we do that important work of breaking free of the generational junk, we create a hopeful space for our children to live out of a different narrative."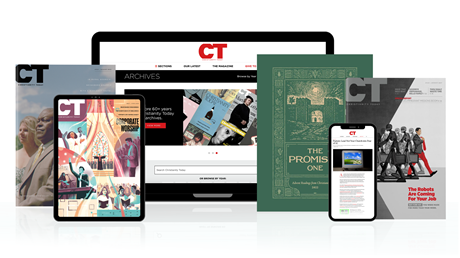 Subscribe to Christianity Today and get access to this article plus 65+ years of archives.
Home delivery of CT magazine
Complete access to articles on ChristianityToday.com
Over 120 years of magazine archives plus full access to all of CT's online archives
Subscribe Now
More Evangelical Women Are Leading Conversations on Sex
More Evangelical Women Are Leading Conversations on Sex