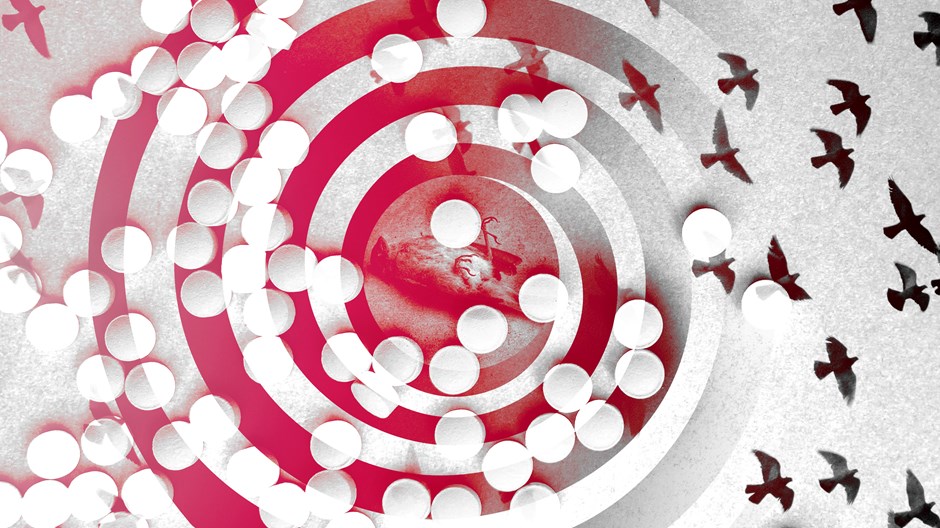 Image: Illustration by Mallory Rentsch / Source Images: Getty / Unsplash
Freddy Wee, the deputy director of a Christian halfway house for drug addicts in Singapore, understands what the men coming to Breakthrough Missions Singapore are going through. That's because the 69-year-old has lived through it too.
Wee started smoking marijuana as a teen before graduating to painkillers, heroin, and eventually morphine. "I was always begging for money for drugs, threatening people," Wee said. "It was a shameful life. It owned me for many years till I was caught."
Even when Wee was arrested and sent to the government-run Drug Rehabilitation Center (DRC) for six months in his 20s, nothing changed. He returned to his old ways only to be arrested again.
His second stint lasted 15 months, and this time, members of a Christian group shared the gospel with Wee and other inmates. Years earlier, Wee had heard the good news from friends and even attended church with them. But he didn't consider his conversion genuine as his lifestyle didn't change.
At this point, Wee was desperate to be free from drugs and realized that only God could give him the power to overcome his addiction. He became a Christian, started studying the Bible, and led a Bible study group made up of fellow inmates. When he got out, he admitted himself to a Christian halfway house, House of Hope, realizing that without support, he would likely relapse. He promised God, "This time around, I am serious about my life. I want to follow the Lord."
After two years at the halfway house, Wee was able to find a job and get married. Eventually, he started his job at Breakthrough Missions in 2002. Reintegrating into society hasn't always been easy as he has faced rejection based on his past. Often, it's through quiet withdrawal rather than overt actions.
"I always told myself I had to do something about my life regardless of whether, in the end, society accepted me or not," Wee said. "I can't change the external, but I can change what is within me."
Singapore takes a very tough stance on drug offenses. Those caught trafficking, importing, or exporting illegal drugs—including methamphetamine, heroin, cocaine, and cannabis products—of certain quantities receive mandatory death sentences. This zero-tolerance approach to drugs is meant to deter the abuse of drugs and maintain order in the country, yet it has its detractors.
At the same time, the city-state has created an ecosystem to help ex-offenders released from prison and DRCs—which number more than 10,000 each year—start afresh. About 74 of inmates commited drug-related offenses, so many initiatives aimed at reintegrating ex-offenders are designed for this group.
The Singapore government focuses on a three-prong approach: employment, family, and peer influence. Christian halfway houses—which make up half of the homes working with the Singapore Prison Service (SPS)—add a fourth element: faith.
Still, working to help drug addicts stay clean is a difficult endeavor: The SPS found that within two years, 26 percent of offenders in DRC end up back in prison or detained, and within five years, that percentage jumps to 45 percent. CT spoke with five Christian leaders working in prison ministry and halfway houses, most of whom have overcome addiction themselves.
Jobs to fit into society
To help ex-offenders rebuild their lives, the Singapore government established the Yellow Ribbon Singapore in 1976 to provide inmates with skills training while in prison and job opportunities upon their release.
The government also gives employers upto $36,000 to encourage them to employ ex-offenders under the Jobs Growth Incentive (JGI). To aid job retention, Yellow Ribbon assigns a career coach for up to a year to support the ex-offender and the employer. Between 2012 and 2021, Yellow Ribbon helped more than 2,200 inmates each year to secure jobs.
At the Christian halfway house The Helping Hand (THH), residents are required to work during their stay: They can choose from the services THH offers, including moving furniture, painting houses, building furniture, or baking pastries. THH also partners with local businesses to facilitate on-the-job training and provide employment for their residents.
Mervyn Lim, the CEO of The Helping Hand, said they seek employers that have a strong support structure and that offer skills to help ex-offenders find jobs after finishing their program. "This [on-the-job training] program also builds up their self-esteem and confidence."
Another nonprofit, HCSA Community Services, which is not overtly faith-based, has a culinary academy to help residents become workplace ready. Graduates leave with a certification to work in food services and support for job placement.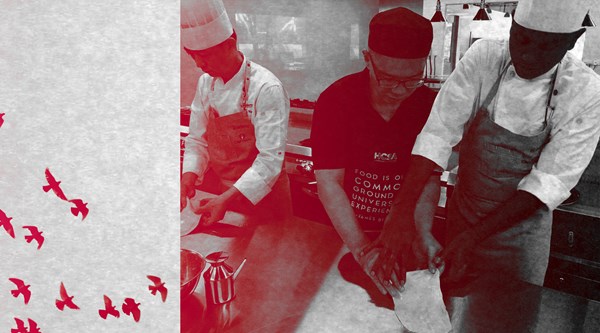 Image: Courtesy of Andy Ong / Edits by CT
Family as a bulwark against re-offending
Families are also considered an integral part of the reintegration of ex-offenders. The government-run Singapore Anti-Narcotics Association (SANA) provides families of inmates with information and support so they can walk with their loved ones in their recovery journeys. SANA also has a tele-visit facility to help families maintain contact with their loved ones in prison.
Prison Fellowship Singapore (PFS) uses an integrated ministry (IM) strategy that cares for offenders from the time they enter prison until after their release. At the same time, they walk with the offenders' families, providing tuition services, home visits, counseling, and financial aid.
"We look after the silent victims, the family members, bringing healing and restoration," said Lee Oi Wei, the head of the IM program. "Our main purpose is to help bring reconciliation to the families because family is a very strong motivation for change and turning over a new leaf."
Once the offenders are released, Lee noted that getting them back into a loving community is important. Otherwise, they often return to their old community and old habits. Sadly, that is the case for many who have been alienated from their families. According to Tan Hock Seng, executive director of The Hiding Place, only 10 percent of those who enter the program end up completing the program and staying clean.
Faith that builds permanent change
Those who experience lasting change often credit faith for their transformation. That was what Tan experienced when he first signed up for the Christian rehabilitation program at The Hiding Place in 1981. He was 23.
When he arrived at the center, he was at the end of his rope: He could not give up drugs. He was miserable and had no peace in his life.
"But there was tremendous joy at The Hiding Place. I was attracted to that," Tan said. "When they challenged me to give Jesus a try, I thought I had nothing to lose. I surprised myself because my heart said no but my mouth said yes."
He asked Jesus to take away his desire for drugs.
One day while scrubbing the floor, he thought to himself that if the floor could speak, it would say that being scrubbed was very painful. He then felt God saying to him, "I am going to clean your life just like you are cleaning the floor." It was the first step of his journey of sanctification.
Today, Tan, 65, heads the halfway house and pastors a church. The home's spiritual program involves daily quiet time as well as Bible study classes in the morning and classes in the evening that include the evangelistic Alpha course.
Christian halfway houses impose structure and firm rules in their 6-to-18-month program. Residents are required to rise at dawn and follow a schedule that incorporates reading the Bible and sleeping early. Clean living is expected: no smoking, drinking, drugs, violence, or cursing. Violate any of these rules and you are out of the program.
The stay-in programs often do not allow visitors for the first month or home leave for the first six months so that residents don't go back to their old friends and patterns. Breakthrough Missions also does not permit the use of cell phones.
"Addiction is not just about keeping away from the drugs and then you will quit," said Wee. "It's a psychological problem. The mind keeps thinking about it. So, we need to keep the mind on a good path."
A community to cushion reentry
The ministries also found that an important key for healthy reintegration is finding an authentic community. In 44-year-old Andrew Ong's case, it was the search for community following his parents' divorce that led him to join a gang. From there, he became addicted to drugs and was sent to prison. "They were my much-needed support," Ong said. "They became my second family. It was a community—just the wrong community."
Ong was 18 when authorities sentenced him to nine months in prison for rioting. One day, he found a New Testament in his prison cell. Reading it, he encountered Jesus. But when he was released, he went back to his old life.
At 22, Ong overdosed. When he was revived, he realized that God had been with him at every juncture of his life, even when he did not acknowledge Him. That very night, he surrendered his life to God.
Today, he is the director of partnership at HCSA Community Services where he helps others who are stuck where he'd been. The nonprofit's halfway house has a community-based program that brings in volunteers, most of whom are former residents and ex-offenders, to serve as role models and help the residents feel understood.
Lee from PFS said that for those who go to the halfway houses looking for community, the success rate of their rehabilitation is "very, very high." On the other hand, those with no commitment to a community often go back to their old lives.
PFS also holds a weekly connect group where newly released ex-offenders can fellowship with volunteers and ex-offenders who have successfully reintegrated in society.
"There is worship, a sermon where the Word of God is shared to build and bring healing and to encourage, and the element of fellowship where they get to know those who have overcome," Lee said. "A good testimony is a powerful, encouraging motivation."
Beyond the camaraderie inside the halfway houses, the groups also find churches for their residents so that they can have a faith community outside the home.
Churches that welcome ex-offenders are often open to offering second chances. But even so, some adjustment is required on both sides. When Ong first started attending a church, he found that he stood out not only because he had a criminal record but also because of the church's demographics: Most of them were middle-class and had college degrees.
"It is not that they discriminate against you," Ong said. "But there is a lack of awareness of the types of challenges and struggles we face. Sometimes, I felt a bit misunderstood."
Instead of adopting a victim mentality, Ong decided that he wanted to be involved in the church and chose to embrace their fellowship. He said that the experience helped facilitate his reintegration.
Wee noted that while the halfway houses provide all they can to their clients, "reintegration depends on whether this person is ready to face the challenges outside."
Though Wee did not face outright discrimination, he did find that some coworkers and church members did not want to get to know him or even go near him when they found out about his background.
He's learned not to take rejection too personally. "If I do, then I become defiant," Wee said. "Instead, I see things in a broader perspective and accept that, sometimes, society is like this. I really wanted to be reintegrated into society, regardless of how society treated me."
Christine Leow is a writer for Singapore's Salt&Light.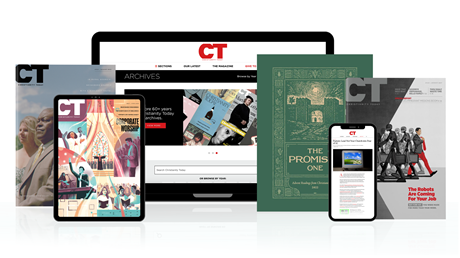 Annual & Monthly subscriptions available.
Print & Digital Issues of CT magazine
Complete access to every article on ChristianityToday.com
Unlimited access to 65+ years of CT's online archives
Member-only special issues
Subscribe
Where Drugs Often Merit Death, Singapore Ministries Offer New Life
Where Drugs Often Merit Death, Singapore ...