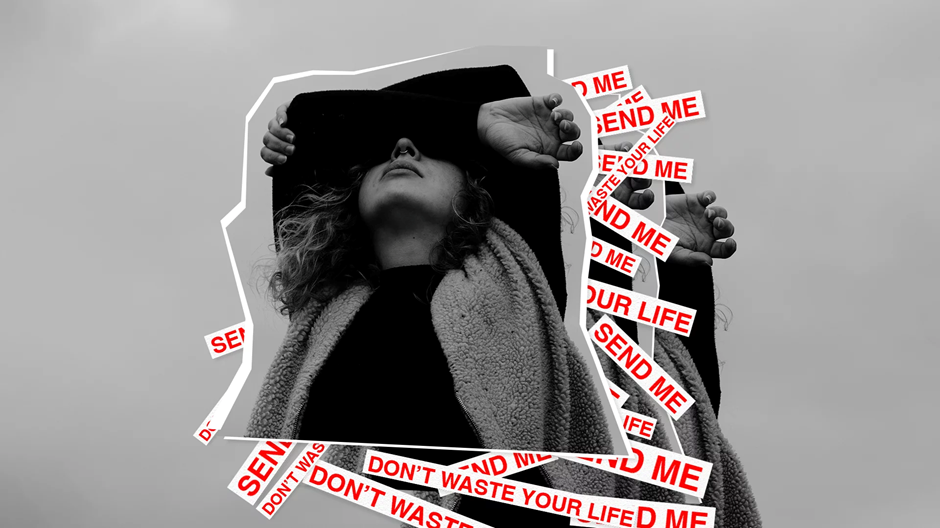 Image: Ilustrasi oleh Abigail Erickson / Sumber Gambar: Unsplash
Saya berasal dari generasi "Jangan sia-siakan hidupmu!", generasi muda di gereja yang percaya bahwa panggilan terbesar mereka adalah untuk tidak merasa puas dengan kehidupan Kristen yang biasa-biasa saja.
Saya tidak akan pernah lupa ketika pergi ke sebuah konferensi dewasa muda di awal usia 20 tahunan di mana kami mendengar Yesaya 6 dikhotbahkan dengan begitu bersemangat sehingga walaupun kami sudah mengaku percaya dan diselamatkan, kami melakukannya lagi. Hasrat yang berapi-api adalah bukti dari keselamatan, semangat yang menggebu-gebu adalah bukti dari iman kami, "Utuslah aku!" adalah mantra kami, dan "pengubah dunia" adalah identitas kami. Kami semua ingin dipakai oleh Tuhan, tetapi tidak ada seorang pun dari kami yang ingin melipat kursi setelah itu.
Pada saat saya mencapai akhir usia 20 tahunan, saya sangat lelah karena berusaha sangat keras untuk dipakai oleh Tuhan sehingga saya merasa, secara harfiah, dimanfaatkan oleh Tuhan. Dimanfaatkan oleh-Nya, dibuat menjadi sangat kosong oleh Dia sehingga saya tidak punya apa-apa lagi untuk diberikan kepada siapa pun, termasuk diri saya sendiri. Saya memukulkan tinju ke setir mobil, meneriakkan sumpah serapah kepada-Nya dalam perjalanan saya menuju sebuah gereja untuk melayani. Saya menangis terisak-isak di lantai kamar tidur pada malam hari lalu hadir untuk melayani di pelayanan kampus kami. Saya menulis pertanyaan demi pertanyaan kepada Dia di buku catatan dan kemudian berpura-pura memiliki jawabannya dalam acara Pemahaman Alkitab. Saya adalah definisi dari kuburan yang dilabur putih yang Yesus bicarakan dalam Matius 23:27: berpura-pura bersih di luar tetapi membusuk sampai mati di dalam.
Kita menyukai bagian pesan "Ini aku, utuslah aku!" dari Yesaya 6 (ay. 8). Kita bahkan menyukai penglihatan tentang ruang takhta, para serafim yang terbang ke sana ke mari, menyanyikan pujian bagi Yang Mahakudus. Tentu saja kita ingin mengabdi kepada Tuhan Allah yang Mahakuasa. Tentu saja kita ingin diutus oleh-Nya. Tentu saja kita tidak akan berani berkata apa-apa lagi di hadapan kekudusan itu.
Kecuali Yesaya. Dan jika kita melewatkan apa yang dikatakan Yesaya sebelum dia menjawab pertanyaan Tuhan, maka kita melewatkan segalanya. Dia berdiri di hadapan kemuliaan dan merasa tidak berarti. "Celakalah aku! aku binasa! Sebab aku ini seorang yang najis bibir, dan aku tinggal di tengah-tengah bangsa yang najis bibir, namun mataku telah melihat Sang Raja, yakni Tuhan semesta alam" (ay. 5).
Ketika kita sampai pada akhir dari diri kita sendiri, kita pun mulai melihat bahwa suatu iman yang dibangun di atas keterampilan, karunia, karisma, atau perbuatan baik kita kepada Tuhan adalah bagaikan sebuah rumah yang terbuat dari kartu. Kalau tidak, saya tidak tahu bagaimana kita bisa memiliki momen "Utuslah aku!" Tidak juga. Tidak secara berkelanjutan.
Di suatu tempat di sepanjang jalan, kita akan membentur tembok dalam iman kita di mana pertanyaan dan keraguan kita tidak dapat diatasi karena pekerjaan yang kita lakukan tidak lagi terlihat begitu agung atau bermanfaat.
Pada saat itulah kita melihat bahwa kemuliaan yang kita coba raih sebagian besar adalah untuk diri kita sendiri. Dan kita menemukan bahwa melayani Tuhan adalah lebih seperti memikul salib daripada berdiri di atas panggung.
Lore Ferguson Wilbert, A Curious Faith, Brazos, sebuah divisi dari Baker Publishing Group, © 2022. Digunakan atas izin dari penerbit. www.bakerpublishinggroup.com.
Diterjemahkan oleh Maria Fennita S.
A Curious Faith: The Questions God Asks, We Ask, and We Wish Someone Would Ask Us
Brazos Press
2022-08-02
192 pp., 12.49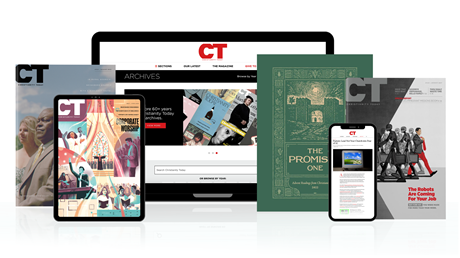 Annual & Monthly subscriptions available.
Print & Digital Issues of CT magazine
Complete access to every article on ChristianityToday.com
Unlimited access to 65+ years of CT's online archives
Member-only special issues
Subscribe
Orang-orang yang Tuhan Utus, Dia Rendahkan Terlebih Dahulu
Orang-orang yang Tuhan Utus, Dia Rendahkan Terlebih Dahulu