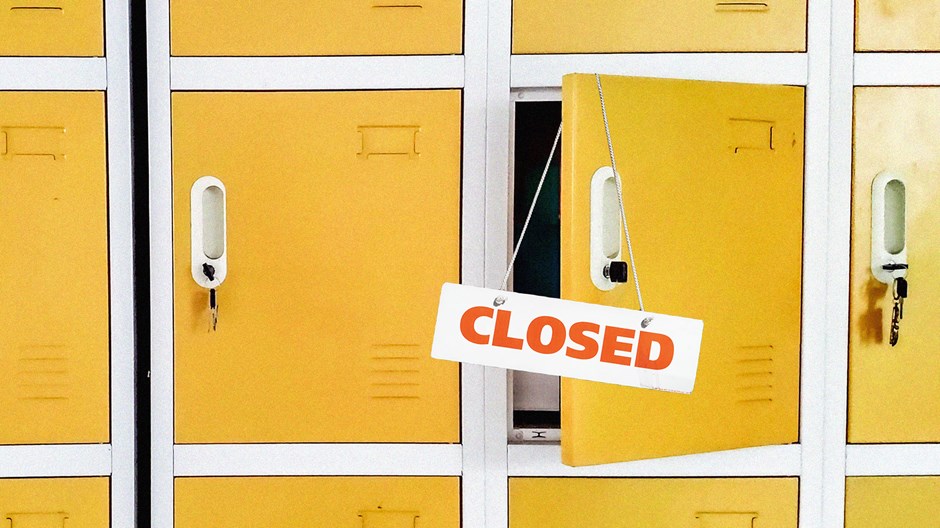 Image: Illustration by Abigail Erickson / Source Images: Getty
Don't you love New York in the fall?" says Joe Fox in the classic romantic movie You've Got Mail. "It makes me want to buy school supplies."
But students seeking a New York City fall at an evangelical college are now out of luck. There are no more schools affiliated with the Council for Christian Colleges & Universities (CCCU) operating in the city after the closure of Alliance University (formerly Nyack College) and The King's College.
The King's board says the school is not officially closing, but it is not offering classes and has laid off its faculty after losing its accreditation. King's accreditor, Middle States Commission on Higher Education, considers King's closed because it has ceased education operations, even if it remains an organization legally. Both schools had deep financial problems and struggled for years to find a way to keep running. They join at least 18 evangelical colleges and universities that have closed since the start of COVID-19.
In the wake of the bad news, many graduates have been trying to imagine how their lives would have been different without their urban alma maters. Most King's students came from outside the city, but many of them stayed there and built lives. They served in local churches, started careers, and had children. They ended up all over the city, living out their faith and putting their education to work.
Caleb Trouwborst, who graduated from King's in 2017, is a music curator and DJ in the city. Megan Ristine Bellingham, in the same class, works at a hedge fund. Celina Durgin, a 2015 graduate, is a researcher at the Columbia Center for Clinical Medical Ethics. Alli O'Donnell, a singer and songwriter, said going to school in the city made it seem possible to live in the city long-term.
King's students have documented their experiences at the school and responded to news about the crisis on TKC Letters Project, a website started by a recent grad when the school first announced it faced threat of closure.
"I came to New York City to get an education that would allow me to live comfortably for myself," wrote Arianna Haynes, who graduated in 2021. "However, the education I received showed me the futility of a life lived for oneself and just how powerfully that contrasts against the abundance that comes from knowing the Lord, pursuing wisdom from him, experiencing his love through his people."
King's promoted engagement with the city as a way to enrich the educational experience.
"In my experience, many Christian colleges teach young Christian adults to withdraw from the world," said Chris Cragin-Day, a playwright and former professor at King's. "We … encourage them to jump right on in, bolstered by their faith in Christ."
The Washington Post published a feature about King's in 2008 and noted this evangelical approach. "The King's choice of location is meant to prove a point: that the faithful do not need a moat between themselves and pop culture," the Post said. "A few of these youngsters seem well on their way to melding the evangelical mind-set and New York City style."
Students at the Christian and Missionary Alliance–affiliated school also had deep connections with the city. Most of them were local, from the five boroughs, and chose to stay in New York for their studies. They tended to be lower income and more racially diverse; about half were the first in their families to attend college. Those alumni also have to grapple with additional feelings of loss.
Pastor Gil Monrose, a Nyack alum who is now the head of the mayor's faith outreach office, said he was deeply shaped by his Christian education and the fact that it took place in the city. After he graduated from Nyack, he got a degree at Alliance Theological Seminary (which is working to remain open) and worked with a community initiative to combat gun violence.
"Losing that ability to be able to go to school in the same area in which you want to do ministry—I think that is a loss," he said.
As mayor Eric Adams's representative at religious events around New York, Monrose, also the pastor of Mt. Zion Church of God 7th Day, visits many different faith communities. He has learned that if he mentions that he's a Nyack graduate, he'll always find one or two others in the room.
He recalls that the school's diverse makeup was invigorating when he went there. It felt special. When Alliance closed, the student population was 34 percent Latino, 30 percent Black, 11 percent international, and 9 percent Asian American.
"The Black community and the Latino community, even the Asian American and Pacific Islander community—we were the majority," Monrose said. "It was really minority students leading the charge. … That's a big loss for the generation that is coming up."
At the end of August, Alliance University held its last commencement ceremony—and a final farewell—at Bethel Gospel Assembly, a historic Black church in Harlem.
The senior pastor, bishop Carlton Brown, has graduate degrees from Nyack and a doctorate from Alliance Theological Seminary. Brown said that in his congregation, he can list four church leaders who have Alliance degrees, including longtime Bethel member Kyoko Uchiki, who recently graduated and is preparing for ordination, with plans to lead a Japanese ministry in the city. Brown estimates about 20 other graduates of the school attend the church.
"It was a wonderful experience for me," he said. The school helped him develop a "sound theology" that traced the "redemptive message from Genesis to Revelation." The curriculum was about "not just head knowledge, but practical application—classes on social justice and the church being active in the communities."
He said there were "a lot of tears" at the final commencement ceremony.
Still, everything has its season.
"It's leaving a gap," Brown said, "but I think folks will find a way."
The growth of online education may give some New Yorkers other options. Schools including Gordon-Conwell Theological Seminary have been reaching out to prospective students.
One remaining evangelical institution in the New York metro area is Pillar College in Newark, about a half hour from the city, which is one of the schools that has agreed to take Alliance transfer students. Wayne Dyer, a vice president at the school, said some are planning to transfer there for the fall semester.
Prospective students looking for an urban context will have other options, too. Los Angeles has Biola, Azusa Pacific, Hope International, and Vanguard. Chicago has Moody and North Park. Boston has Eastern Nazarene and Sattler.
Shirley Hoogstra, president of the CCCU, said the closure of any school is sad and hurts its community. But that doesn't mean evangelical schools won't be contributing to New York City.
"Are there graduates from all 150 CCCU members, counting Canada, remaining in New York City? There are hundreds of them," she said. "Christian colleges are sending people to New York City to work, a countermeasure to the fact that these two campuses are not going to be operating."
But to those who were near the New York communities that have now vanished, the costs of their demise don't seem easy to calculate. They say it will take a while to see all the holes the schools are leaving in the life of the city.
Ed Morgan, former CEO of the Bowery Mission, knew and worked with King's grads at Bowery and elsewhere in the city. The students had a "uniquely mature worldview," he said, and a liberal arts education that prepared many for ministry. It's hard to think that flow of student volunteers will just stop.
"This is not just another Christian college closing," he said. "It's more of a major loss than many realize."
Emily Belz is a CT staff writer who lives in New York City.
Have something to add about this? See something we missed? Share your feedback here.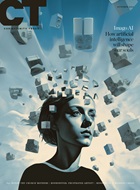 This article is from the October 2023 issue.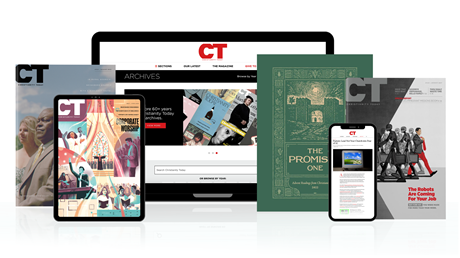 Annual & Monthly subscriptions available.
Print & Digital Issues of CT magazine
Complete access to every article on ChristianityToday.com
Unlimited access to 65+ years of CT's online archives
Member-only special issues
Subscribe
New Yorkers Watch as Their Only Evangelical Colleges Close
New Yorkers Watch as Their Only Evangelical Colleges Close