Book Title
Author
Rating
Offit, Paul
Olasky, Marvin
Olmstead, Gracy
Olson, Roger E.
Oord, Thomas Jay
Ortlund, Gavin
Osborn, Ronald
Osteen, Joel

not rated

Padgett, Timothy D.
Pally, Marcia
Parr, Patrick
Parry, David
Patel, Eboo
Payne, J.D.
Pearcey, Nancy
Pennington, Jonathan T.
Perkins, John
Perry, Samuel L.
Pestana, Carla Gardina
Peterson, Amy
Peterson, Eugene H.
Peterson, Eugene H.
Peterson, Robert A.
Phelan Jr., John E.
Phillips, Christopher N.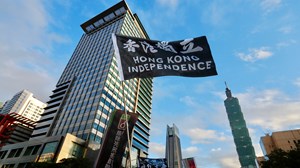 Taiwan's False Hope for Hong Kongers Disillusions Fleeing Christians
How a church is enduring uncertainty and disappointment as many struggle to find a home.
Browse our Full Library of online archives, including past issues of CT magazine.
Access the Archives