Book Title
Author
Rating
Stephens, Randall J.
Stevens, Michael R.
Steward, Stanely A.
Stewart, Kenneth J.
Stewart, Kenneth J.
Stewart, Kenneth J.
Stewart, Matthew
Stillman, Christian S.

not rated

Stott, John
Stowe, David W.
Strachan, Owen
Strawn, Brent A.
Stringer, Dan
Strom, Bruce
Struthers, William M.
Stump, Eleonore
Sutterfield, Ragan
Suzanne Field

not rated

Swartz, David R.
Swoboda, A. J.
Tanner, Kathryn
Taylor, G.P.

not rated

Ten Elshof, Gregg
The Babylon Bee
The Listening Life: Embracing Attentiveness in a World of Distraction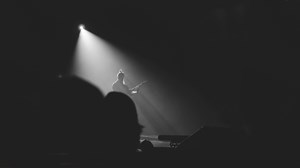 Worship Music Is Emotionally Manipulative. Do You Trust the Leader Plucking the Strings?
The Spirit is at work, but so are the mechanisms around high-production sets.
Browse our Full Library of online archives, including past issues of CT magazine.
Access the Archives