Book Title
Author
Rating
Rhodes Jr., Ray
Tizon, Al
Lanier, Jaron
Claiborne, Shane; Martin, Michael
Root, Andrew
Buchanan, Mark
Jenkins, Jack
Pestana, Carla Gardina
Rakove, Jack N.
Maaddi, Rob
Harries, Richard
Hartke, Austen
Delffs, Dudley
Cowan, Douglas E.
Bowman, Matthew
Smith, Wesley J.
Miller, Christian B.
Enns, Peter
Cyzewski, Ed; Cooper, Derek
Vines, Matthew
DeFranza, Megan K.
Stewart, Matthew
Wells, David F.
Aslan, Reza
Berlinerblau, Jacques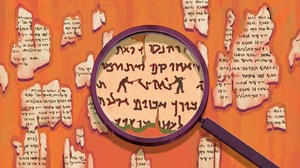 Where Are the Other Fake Fragments of the Dead Sea Scrolls?
Sixteen forgeries have been discovered so far in the collections of unsuspecting evangelicals. Experts have suspicions about many more.
Browse our Full Library of online archives, including past issues of CT magazine. Access the Archives