Book Title
Author
Rating
Tushnet, Eve
Tyson, Jon
Vaca, Daniel
Vance, J. D.
Varden, Erik
Vines, Matthew
Volf, Mirolsav and Croasmun, Matthew
Wacker, Grant
Waldman, Steven
Walker, Andrew and Parry, Robin
Walker, Jeanne Murray

not rated

Walker, Vicky
Wallace, Catherine M.

not rated

Wallis, Jim
Wang, David with Sam, Georgina
Wangerin Jr., Walter
Ward, Angie
Ward, Pete
Warren, Tish Harrison
Waugh, Alexander

not rated

Wax, Trevin
Wax, Trevin
Webb, Stephen H.
Weigel, George
Weiner, Jonathan

not rated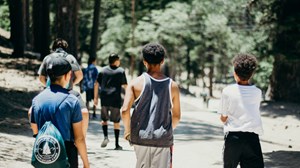 Christian Camps Tried to Keep COVID-19 Away. It Didn't Always Work.
Can schools learn from summer successes and outbreaks?
Browse our Full Library of online archives, including past issues of CT magazine. Access the Archives