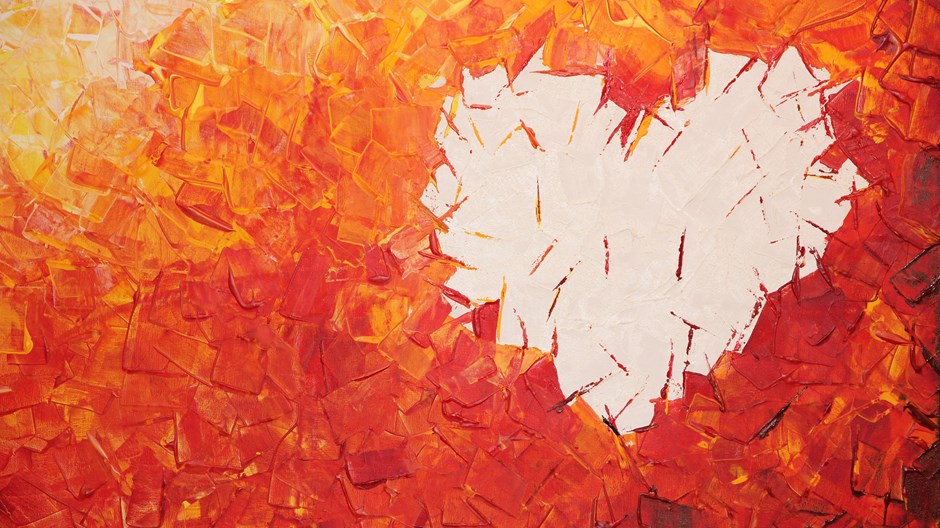 Image: Shutterstock
Cuando Sarah Sumner era una mujer joven, nunca se permitió sentir enojo, sino hasta que sus padres se divorciaron cuando ella tenía 22 años. Esa experiencia fue una inspiración detrás de su disertación doctoral (en Trinity Evangelical Divinity School) sobre el enojo divino, escrito que ha florecido en un libro, Angry Like Jesus: Using His Example to Spark Your Moral Courage [Enojado como Jesús: usar su ejemplo para encender su valentía moral] (Fortress Press). La escritora de Her.meneutics Dorcas Cheng-Tozun, con sede en San Francisco, habló con Sumner, ex decana del A. W. Tozer Theological Seminary, sobre traer una dosis saludable de enojo justo a la iglesia de hoy.
¿Por qué es tan importante para ti el tema del enojo divino?
A través de los años, mientras trabajaba en organizaciones cristianas, vi a los creyentes andarse con rodeos y hacer cosas que no iban enteramente de acuerdo con la fe o aun a rehusarse descaradamente a seguir el camino cristiano. Eso me enoja. No estoy hablando de un enojo tempestuoso que me hace azotar la puerta. El enojo me motiva a tratar de corregir los males en una manera estratégica, estructurada.
¿Cuál es la diferencia entre el enojo pecaminoso y el enojo divino?
El enojo pecaminoso no confía en Dios, mientras que el enojo divino sí lo hace. El enojo pecaminoso es arrogante, mientras que el enojo divino fluye de la humildad. El enojo pecaminoso participa en el mal, mientras que el enojo divino aborrece el mal. Pero la mayor diferencia es que el enojo divino es amoroso. No se trata de uno mismo sentirse muy justo.
En el libro, tú conectas el enojo divino con virtudes como fe, amor, y esperanza. ¿Cómo puede el enojo expresar dichas cualidades?
No puedes tener enojo divino sin fe, en parte porque es demasiado arriesgado. Mostrar enojo divino causará que ciertas personas se disgusten. Necesitas tener la fe de que Dios te sostendrá a través de cualquier reacción negativa.
El enojo divino es el guardián del amor. El Salmo 7:11 dice que Dios es un juez justo "que en todo tiempo manifiesta su enojo." Tener enojo divino significa defender lo recto, por el hecho de honrar a Dios.
El enojo divino nos da esperanza. Con frecuencia, las personas pierden la esperanza cuando sienten que no hay nada que puedan hacer en contra de la maldad. Pero ese no es el caso. Siempre puedes orar. Y la mayor parte de las veces, puedes hacer más. Puedes hablar con alguien. Pueden hablar e intervenir.
¿Cómo puede el enojo divino hablarle a aquellos que están estancados en su propio pecado?
La esencia del pecado es la falsedad. Cuando las personas pecan, se están arrodillando frente a las mentiras. El enojo divino odia esas mentiras y lucha por remplazarlas con la verdad. Estamos susceptibles a creer la mentira que Dios no es mayor que nuestros problemas o nuestros pecados crónicos. Pero 1 Juan 3:20 dice que si nuestros propios corazones nos condenan, Dios es mayor que nuestros corazones.
Tú argumentas que el enojo contra Dios es pecado, aun durante el sufrimiento. ¿Qué hay de malo en enojarse con Dios?
El enojo pecaminoso muy frecuentemente es nuestra rebelión en contra del dolor que providencialmente nos ha tocado sentir y que es muy nuestro. Es un error decir, "tengo una relación tan estrecha con Dios que me puedo enojar con él y eso nos une aún más." Isaías 45:9 dice, "¡Ay del que pleitea con su Hacedor!"
Enojarse con Dios implica que Dios hizo algo mal. Pero Dios es santo. Él nunca es el culpable. La mentira en nuestra cabeza nos dice, "yo sé que es mejor para mi no experimentar este dolor." Pero tú no sabes. Jesús es un hombre de dolores, un hombre de sufrimientos. Y si estamos siguiendo a un hombre de sufrimientos, debemos estar dispuestos a sufrir dolores nosotros mismos.
Tu mencionas la palabra "inirascibilidad," que Aristóteles define como un déficit en enojo. ¿Por qué es tan peligroso esto?
Inirascibilidad significa no enojarse cuando uno debe enojarse. En 1 de Samuel, Elí no tuvo enojo divino contra sus hijos: Eran sacerdotes, manejando asuntos de santidad, pero tenían actitudes profanas. Y todos los actos de profanación que ocurrieron en el templo afectaron a todos los que estaban asociados con el templo.
Lo mismo pasa cuando cerramos los ojos a la corrupción. Se nos ha mandado, en Romanos 12:9, a "aborreced lo malo." Muchos cristianos presumen ser amorosos y no juzgar a los demás. Pero si no aborrecemos lo malo, terminamos participando en lo malo.
¿Cómo puede la falta de enojo divino afectar a la iglesia?
Muchos de los que no se afilian con ninguna iglesia ("nones," en inglés) y de los que han abandonado la iglesia ("dones," en inglés) se encuentran desmoralizados por las reacciones de la iglesia frente al pecado que comprometen la fe o que la niegan completamente. Tenemos qué aborrecer el mal lo suficiente para decir la verdad cuando algo indebido o abiertamente ilegal está ocurriendo. Necesita haber una mayor valentía moral para hacer lo correcto, aun cuando a uno le cueste. Y después nos daremos cuenta que Dios nos protege la retaguardia.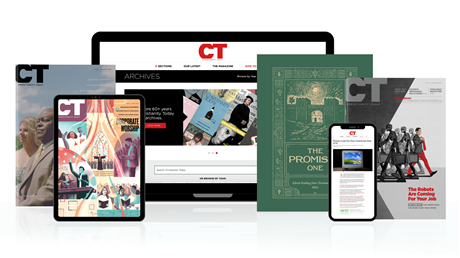 Subscribe to Christianity Today and get access to this article plus 60+ years of archives.
Home delivery of CT magazine
Complete access to articles on ChristianityToday.com
Over 120 years of magazine archives plus full access to all of CT's online archives
Subscribe Now
Aborrecer como Jesús aborrece
Aborrecer como Jesús aborrece