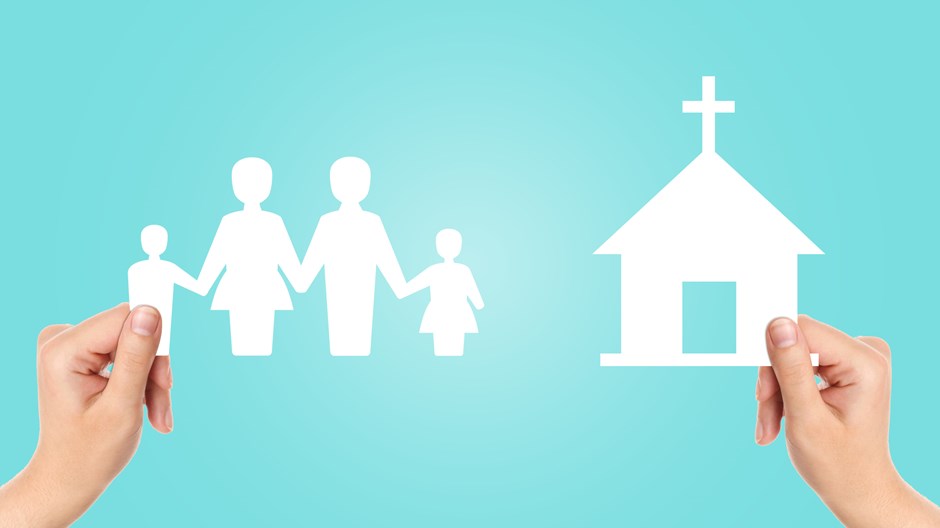 Muy a menudo, los líderes de las iglesias estadounidenses salen en las noticias por fallarles a sus cónyuges, hijos, y congregaciones. Otros se rinden bajo el estrés de dirigir a una iglesia junto con el de criar a una familia. Como líder de muchos años de Juventud para Cristo Ajith Fernando demuestra en The Family Life of a Christian Leader (Crossway), que estos problemas no ocurren sólo en el Occidente. Por varios años, Fernando se ha dedicado a aconsejar y fungir como mentor para los líderes de las iglesias y sus familias en su natal Sri Lanka. Megan Hill, autora de Praying Together: The Priority and Privilege Of Prayer in Our Homes, Communities, and Churches, conversó con Fernando sobre la importancia de que las familias del ministerio expresen amor, cultiven la hermosura, y tengan diversión.
¿Cómo la vida familiar de los líderes cristianos es distinta a la de otros cristianos?
Los líderes de la iglesia enfrentan un desafío especial de compromiso. Tienen que preguntarse a sí mismos, "¿Estoy lo suficientemente comprometido para soportar la tensión de ser buen padre o madre a la vez que también cuido de otras personas?"
El vivir para otras personas puede ser muy difícil para los hijos y los cónyuges. Los líderes de las iglesias a menudo enfrentan expectativas irrealistas. ¡Es un gran acto de malabarismo, y no creo que nadie en el mundo esté perfectamente equilibrado! Como todos los que trabajan por largas horas, estamos cansados cuando llegamos a casa, y no tenemos ganas de mostrar un amor vivo y sacrificial. Sin embargo ese es el lugar más importante para mostrar amor.
La oración es lo más importante que hago. Si no paso tiempo a solas con Dios, no tendré la fuerza para hacer el ministerio y cuidar de mi familia. Sin la oración, ya me hubiera agotado desde hace mucho.
Es común escuchar sobre el resentimiento en las familias ministeriales. ¿Cómo pueden los líderes cristianos ayudar a sus familias a amar a la iglesia?
En Sri Lanka, la gente tiene ciertas expectativas de los hijos de los líderes de la iglesia. Señalan, "¡Oh, tú eres hijo de pastor! Deberías saber la respuesta." Más mi esposa y yo jamás les dijimos a nuestros hijos que deberían hacer algo porque eran hijos de ministros. Deben orar, no porque sean hijos de obreros cristianos, sino porque la oración es buena para uno.
Tratamos de asegurarnos que nuestros hijos estuvieran felices de que estuviéramos en el ministerio. Si yo no podía hacer algo o a asistir a alguna actividad de mis hijos, siempre expresé tristeza. Nunca dije, "No puedo asistir a causa de la obra de Dios." Eso hace a los hijos enojarse con Dios. Cuando eran niños, nunca hablamos sobre los conflictos y problemas en el ministerio.
Uno de mis catedráticos en el seminario, Robert Coleman, me dijo, "Pase lo que pase, asegúrate que tu esposa sea feliz." Los hijos pasan la mayoría del tiempo con su madre, y si tu esposa resiente el ministerio, los hijos culparán al ministerio por la infelicidad de su hogar. ¿Y quién es responsable de que el padre esté en el ministerio? Dios. Consecuentemente, pensarán que la infelicidad es culpa de Dios.
¿Por qué anima usted a las familias en el ministerio a hacer hogares hermosos?
En nuestra cultura, mucha gente no se viste apropiadamente en casa. No hacen el esfuerzo de ser amables en casa. Como obrero entre la juventud, escucho a padres que dicen, "Mi hijo participa en su ministerio, pero en casa es muy irrespetuoso." Fuera del hogar tenemos que actuar—aparentar ser amables. Más en casa no necesariamente tenemos que hacerlo. Realmente necesitamos trabajar para hacer un hogar hermoso, para que nuestro testimonio sea consistente.
La vida en una familia en el ministerio puede ser difícil, ¿Cómo trata usted eso?
Nos tomamos en serio la diversión. Creemos que Dios nos brinda la capacidad de divertirnos en formas que le honran. El placer es un aspecto importante en la vida del niño, y algunas veces eso me forzó a hacer cosas que no tenía ganas de hacer. Preferiría más leer un libro que jugar con mi hijo, pero el críquet es popular en Sri Lanka, y mi hijo me pedía que jugara. Y yo sabía, como padre, que debía jugar con mi hijo. Mi teología me obligaba a hacerlo, y nunca me he arrepentido.
¿Cómo podemos ayudar a los líderes cristianos a evitar ser noticia a causa de fracasos morales como el abuso y el adulterio?
Los pastores necesitan a alguien para asegurarse que la vida familiar es agradable y que son felices en el ministerio. Yo estoy en una iglesia metodista que con frecuencia cambia de ministros, y algunas veces finalmente me convierto en el mentor de mi pastor. Existe tanta soledad entre los líderes cristianos, y necesitamos brindarles amistad y afirmación.
Pero también los líderes necesitan transparencia espiritual. Como alguien que viaja a menudo, yo no sé dónde estaría sino tuviera mi vida monitoreada por mis hermanos a quienes he escogido rendirles cuentas. ¡La tentación está muy accesible en estos tiempos! Los pecados graves no se cometen repentinamente, sino normalmente después de un largo proceso de transigencia. Si hay confesión y sanación al momento que surge el problema, los peligrosos pasos que siguen de un callejón sin salida se pueden evitar.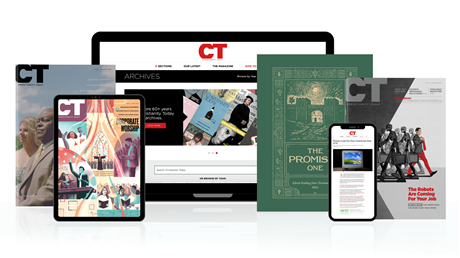 Subscribe to Christianity Today and get access to this article plus 60+ years of archives.
Home delivery of CT magazine
Complete access to articles on ChristianityToday.com
Over 120 years of magazine archives plus full access to all of CT's online archives
Subscribe Now
Ajith Fernando: Cómo los líderes de las iglesias pueden servir a la familia de Dios sin descuidar las suyas propias
Ajith Fernando: Cómo los líderes de las iglesias ...