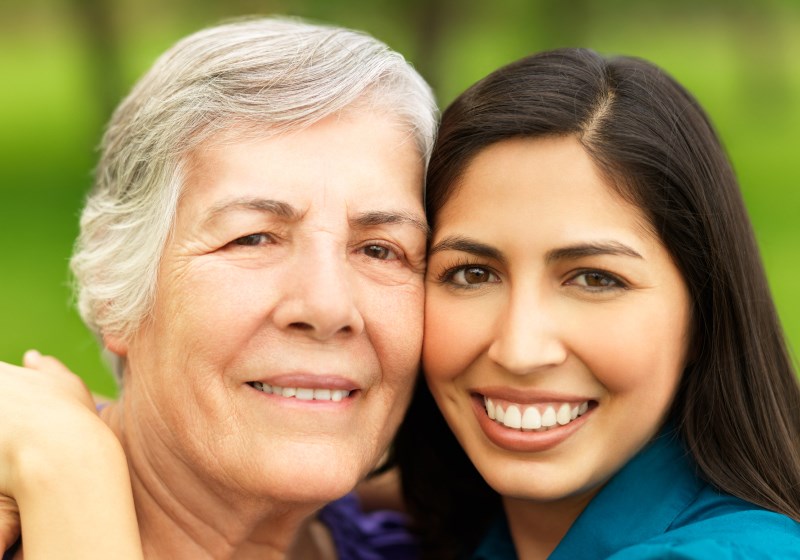 Image: Aldo Murillo / iStock
Las iglesias hispanas y anglosajonas juntas deben enfrentar el creciente golfo entre la primera generación de hispanos y las generaciones que le siguen.
Las iglesias hispanas y anglosajonas juntas enfrentan un tema fundamental: la creciente brecha entre los hispanos de primera generación y los hispanos de las generaciones que les siguen. Según H.O. Espinoza, las actitudes de algunas iglesias hispanas de primera generación hacia los hispanos que hablan inglés a menudo reflejan conductas chauvinistas muy parecidas a las actitudes que las iglesias anglosajonas han tenido hacia los hispanos en general. Muchas iglesias de Puerto Rico en Nueva York y Nueva Jersey, por ejemplo, han perdido toda una generación, debido al negativismo del liderazgo para llegar a los hispanos más jóvenes que hablan inglés. Danny de León, presidente de la Asociación Hispana de Ministerios bilingües y biculturales, formado para estudiar el ministerio con los hispanos que hablan inglés, dice que el 65 por ciento de los hispanos hablan inglés, por lo tanto, el tema debe ser abordado.
"Cuando las denominaciones desarrollan estrategias para llegar a los hispanos, están centrándose en los hispanos que hablan español. Sin embargo, hay una falta de comprensión de cómo llegar a los hispanos de segunda generación," dice Manny Ortiz, cuya tarea de plantación de iglesias en Chicago y Filadelfia en los últimos 15 años ha sido específicamente dirigida a este grupo. Los jóvenes hispanos se sienten confundidos acerca de lo que son, no encajan en las iglesias de sus padres, ni son aceptados en las iglesias anglosajonas. Con la mitad de los hispanos en los Estados Unidos actualmente con 15 años de edad hacia abajo (la edad media estadounidense es de 32 años), los líderes hispanos están preocupados de que la burbuja del crecimiento hispano en la iglesia podría explotar si no se hacen cambios ahora para hacer frente a las necesidades únicas de la juventud hispana.
En el suroeste, los grupos más grandes de la iglesia hispana de segunda generación están dentro de las congregaciones anglosajonas porque, a pesar de que sienten que no encajan, los jóvenes hispanos se sienten más cómodos ahí que en las congregaciones que se habla español. El idioma no es la única cuestión. Ciertos valores dentro de la iglesia anglo son paralelos a los valores de los niños para los que el juramento de lealtad a EU es más familiar que el himno nacional mexicano.
El machismo latino, por ejemplo, se siente anticuado para muchos, y en las iglesias anglosajonas las mujeres encuentran más oportunidades para servir en igualdad de condiciones. Además, el modelo familiar autoritario latinoamericano va en contra del modelo de familia norteamericana que es más democrático, donde los niños son más libres de tomar sus propias decisiones. Además, los puntos de vista represivos del sexo en el matrimonio y la administración del dinero en las congregaciones de habla hispana, legados de la enseñanza católica del viejo mundo, son poco atractivos para las jóvenes parejas hispanas.
El resultado de todo esto es que los latinos de segunda y tercera generación se cambian sus nombres a nombres anglosajones, se niegan a aprender español, y se sienten avergonzados de comer arroz y frijoles. Otros están integrando ambas culturas, utilizando el español como su marca comercial salpicando sus pláticas con palabras en español ("A mi boy le va a encantar mi dress. Pero antes de salir, tengo que mopear el piso"). Estas diferencias tensan las relaciones entre las generaciones más jóvenes y los mayores que ven dichas acciones como rebeldía. Espinoza, quien tiene 62 años, defiende los jóvenes: "Los jóvenes hispanos están simplemente tratando de encontrar su lugar en esta sociedad multicultural."
Este artículo apareció en 1991 como parte del artículo principal de cubierta "¡Vivan los evangélicos!" Puede leer dicho artículo aquí. También vea "No todos los hispanos comen tacos."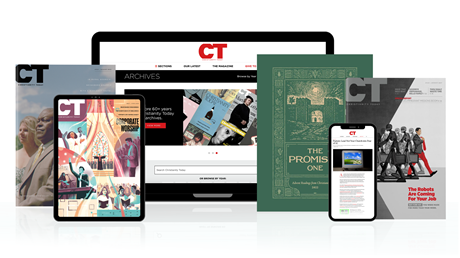 Subscribe to Christianity Today and get access to this article plus 65+ years of archives.
Home delivery of CT magazine
Complete access to articles on ChristianityToday.com
Over 120 years of magazine archives plus full access to all of CT's online archives
Subscribe Now
Brecha entre las generaciones
Brecha entre las generaciones