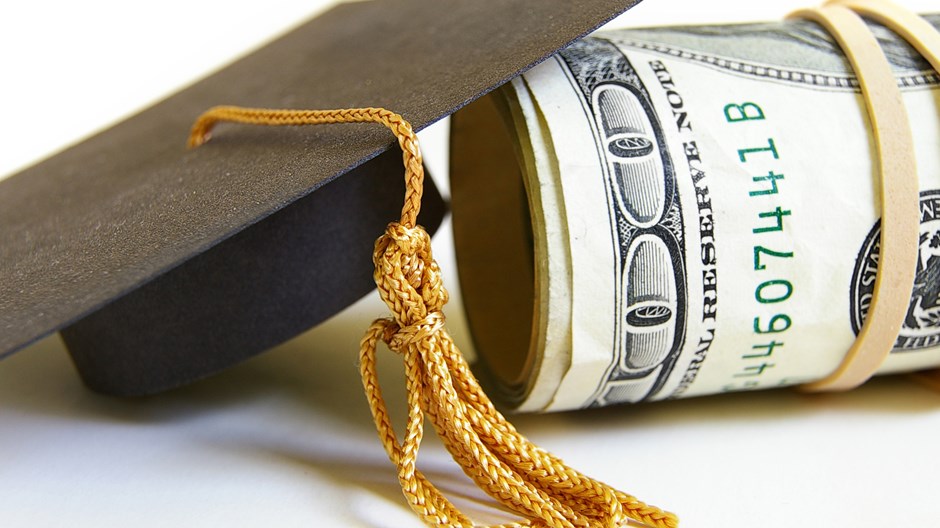 Image: zimmytws / Shutterstock
Dr. Andrea Ramirez recently invited Pastor Daniel Sarmiento to discuss how parents can help their children plan for funding a college degree.
Daniel Sarmiento is a college graduate, a father and husband. He has worked for the Hispanic College Fund, Edu-Futuro which is a non-profit focused on Latino students growing in leadership (where he served as the executive director) and the Faith and Education Coalition of NHCLC. He is currently on staff at Fairfax Community Church and a member of the Leadership Advisory Council for the Faith and Education Coalition.
Parents often become stressed as they consider how they will pay for college perhaps even wrestling with whether it is possible. But we can rest in the truth that God is providing a way for each student to do what He has called him or her to do, which may include connecting parents with information about how to tackle paying for college (or equipping their students to do so). He has a plan for each student's life, which, if they are college bound, will include how to fund his or her education. We serve a God who can and will provide in remarkable ways. In addition to praying for children's futures, we can put wisdom to practice by planning in practical ways.
I've invited Daniel Sarmiento, a son of Mexican immigrants, to share practical tips on funding college. He understands money is a major issue when considering college— especially for parents who have never attended college. Daniel, what tips do you have for students and parents who wonder if it is even possible to pay for college?
Coming from a family that didn't have much, I can identify with those who are asking, "How are we going to pay for college?" My family had a lot of questions, and I made a lot of mistakes in getting to my Bachelor's degree. Over those years, I discovered better ways to do it. I even spent a few years of my life teaching kids how to plan ahead for college funding and how to secure scholarships to pay for their education.
There are many generous organizations eager to see Hispanic students succeed, and they are offering resources to help pay for college. The Hispanic Scholarship Fund is a prime example. They are passionate about empowering Latino students to succeed and are willing to invest in their education.
I tell students they can start planning now! If they maintain a high GPA (grade point average), 3.5 and higher, it will lead to scholarships. Even a 3.0 GPA, which is the cut off for most scholarship organizations, will open doors for college funding.
For parents unfamiliar with grade point averages, what kind of grades does a student need to make on report cards in order to earn a 3.5 GPA?
For a 3.5 GPA, we're looking at A's and B's. And I always encourage students to challenge themselves with AP (Advanced Placement) courses or IB (International Baccalaureate) courses. If you challenge yourself with these more difficult classes, you have the opportunity to earn college credit for classes you take in high school. Earning college credits while you're still receiving a free education in your public school is a huge benefit for students willing to work hard in high school!
What if I have a 9th grader who is not an A, B student? What are some other options for scholarships?
Great news, there are still plenty of options based on other factors besides your GPA. Some fields of study, such as Computer Science or Technology, are in need of more skilled employees so scholarships encourage students to choose those fields.
To get started, I recommend a great website called Fastweb.com. Students fill out a profile and are matched with scholarships for which they may be eligible. And it's a free site. If a student approaches the scholarship hunt as a part-time job, investing a couple hours a day writing application essays and submitting them to scholarship funds, he or she can begin securing scholarship dollars while they are in high school. Even if you're only at that 3.0 GPA mark, you can still earn scholarships.
There are also scholarships specifically for Hispanic students at a variety of Christian colleges and universities. If you'd like to learn more, visit www.FaithandEducation.com for a list of schools encouraging Hispanic student enrollment. And parents, remember that being able to write fluently in English and in Spanish is a huge advantage!
Daniel, a student might think, "that's just a $50 scholarship, it's such a small amount" or "that's only a $200 scholarship." What advice would you give to those students?
It all adds up. Looking for scholarships is hard work, but there's money out there for those who invest the time. I have a cousin who came to me a few years ago. She was a junior in college, a really good student. She asked me for help and I told her what I'm saying to parents today, "Go to Fastweb.com, create a profile and approach it like a part-time job." She did just that and she ended up with over $100,000 in scholarship funding.
Three tips for paying for college:
Apply for as many scholarships as possible. Apply for everything, even if you don't think you're the most qualified candidate, just apply. Those of you that love to use your smartphones, download college apps, download scholarship apps, and visit these websites:
Consider a community college. You can save money by taking as many classes as possible at a junior college or nearby community college. Not only are tuition rates lower, but you can also save on room and board if you can commute from your family home. Some states and cities also offer programs, such as Tennessee Promise, to offer graduating seniors tuition-free attendance for in-state community and technical colleges. Make sure classes are transferrable if you plan to finish your degree at another college.
Get a job. This makes a huge difference. Work on campus, work off campus, take summer jobs or evening jobs. The experience you earn can build your self-discipline as well as your résumé.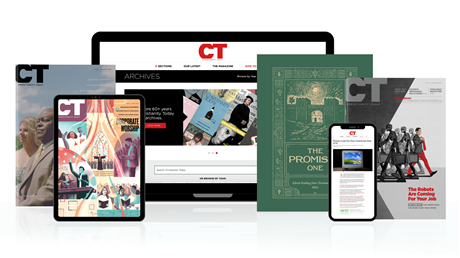 Subscribe to Christianity Today and get access to this article plus 60+ years of archives.
Home delivery of CT magazine
Complete access to articles on ChristianityToday.com
Over 120 years of magazine archives plus full access to all of CT's online archives
Subscribe Now
Can I Really Afford College?
Can I Really Afford College?