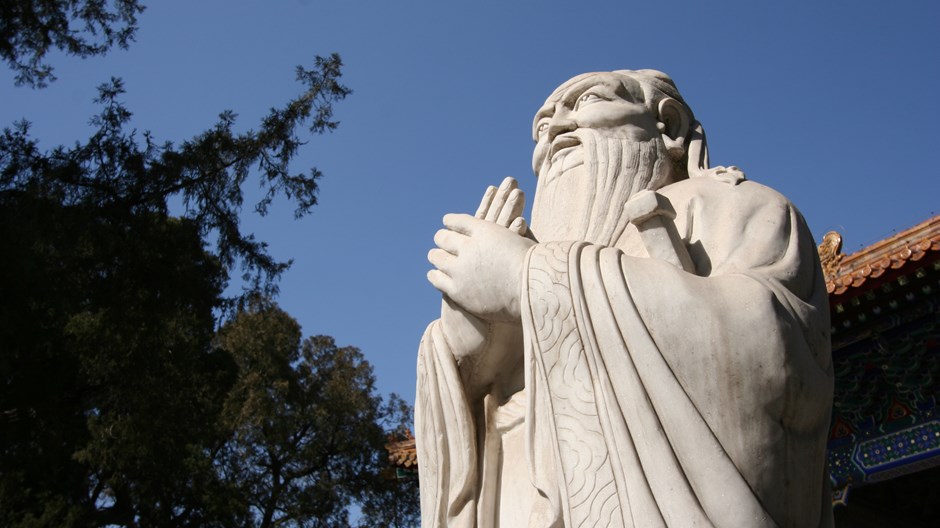 Image: Shay Haas / Flickr
Los evangélicos algunas veces sospechan de la filosofía oriental, viéndola como una importante cosmovisión rival del cristianismo. Greg Ten Elshof, catedrático de filosofía en la Universidad Biola, quiere contrarrestar esta mentalidad, por lo menos al tratarse del más prominente filósofo chino en la historia. En Confucio para los Cristianos: Lo que una visión del mundo chino antiguo puede enseñarnos acerca de la vida en Cristo (Confucius for Christians: What an Ancient Chinese Worldview Can Teach Us about Life in Christ [Eerdmans]),Ten Elshof examina cómo la tradición confuciana puede arrojar nueva luz a la teología cristiana y a las enseñanzas sobre la moralidad. Derek Rishmawy, pastor de estudiantes y adultos jóvenes en California, platicó con Ten Elshof sobre el libro.
¿Qué tipo de creencia es el Confucionismo? Y ¿Por qué los cristianos deberían poner atención?
Es cuestión de gran controversia académica si el confucionismo es una religión, como el islam, o una filosofía, como el estoicismo o el aristotelianismo. Ya sea religión o no, es una de las grandes tradiciones de sabiduría sobre los grandes interrogantes de la vida. Estudia el camino para el crecimiento en el contexto personal, interpersonal, y político, y el cómo situarse uno en el mundo. Ya que ha sido sumamente formativo por gran parte de la historia humana, amerita esmerada atención.
¿Qué distingue a Confucio de Aristóteles?
Las similitudes sobrepasan las diferencias. Ambos se interesaron en la formación de gente buena, no obstante ambos se opusieron a una lista categorizada de conducta correcta. De la persona buena, la conducta buena brota naturalmente. Confucio, sin embargo, es más claro en la distinción entre virtud y un "buen estilo de vida". Aristóteles analiza algunas virtudes morales, no obstante Confucio visualiza una vida atractiva y expresa completamente las capacidades humanas, incluyendo virtudes morales.
Tú recalcas las percepciones confucianas que pueden perfeccionar la fidelidad cristiana. ¿Cuál es la más urgentemente pertinente para los cristianos del Occidente moderno?
En una palabra, es relacionalidad. El Occidente contemporáneo tiene esta idea común de la persona como una unidad autónoma, una entidad en sí misma: Nosotros creemos ser individuos independientes que podemos escoger entrar en relaciones para mejorar nuestras vidas.
Eso es extraño para la forma de pensar confuciana. El confucionismo recalca el significado de las relaciones para comprender quiénes somos, nuestro lugar en el mundo, lo que debemos hacer, y lo que se perfila como la buena vida. Si hay un lugar donde la tradición confuciana puede ayudar a corregir la mentalidad del Occidente contemporáneo, es aquí.
¿Cómo puede este énfasis en relaciones impactar la vida de la iglesia?
A menudo pensamos que la iglesia es una colección sencilla de individuos autónomos que se encuentran allí para ayudarse unos a otros a crecer en Cristo o a mejorar en la vida Cristiana. Pero no consideramos equivalente el pertenecer a una iglesia con el pertenecer a una familia, por lo menos como alguien en la cultura antigua del Medio Oriente hubiera entendido el vínculo familiar. Las personas en esa cultura no hubieran podido entenderse a sí mismos o su lugar en el mundo, aparte de sus familias.
Estamos agradecidos por nuestras familias, y no estaríamos aquí sin ellos, pero nos podemos imaginar vivir separados de ellos. De hecho, a menudo así lo escogemos hacer. La forma en que en el Occidente pensamos referente a la familia se deja ver en la forma en que pensamos con respecto a la iglesia. Cuando Jesús (y Pablo) llama a la iglesia a ser una familia, sin embargo, es un llamado a algo parecido a la relación integral, la percepción confuciana con respecto a la familia. Sin duda, obtienes un concepto muy distinto.
El énfasis confuciano sobre la relacionalidad también puede ayudarnos a mejor entender la dinámica de lo que enseña la Escritura sobre la vergüenza. Pensamos principalmente en términos de culpabilidad, que es casi por naturaleza individualista: Yo no puedo ser culpable por algo que tú hiciste. Sin embargo la categoría de vergüenza es relacional. Si estamos relacionalmente conectados, yo puedo sufrir vergüenza por algo que tú has hecho. La vergüenza ayuda a entender las dimensiones sociales de la Caída.
¿Hay algo particular acerca de Jesús que como resultado de leer a Confucio te ha ayudado a comprender mejor?
He adquirido un distinto punto de vista sobre las enseñanzas de Jesús: sus mandatos, por ejemplo, amar a nuestros enemigos. Antes de leer a Confucio, yo pensaba más o menos que el amar a nuestros enemigos era tratarlos exactamente igual que como tratarías a un amigo. Confucio me ayudó a ver que aunque debemos amar a nuestros enemigos, orar por ellos, buscar su crecimiento, el tratarlos igual que a nuestros amigos no sería sabio en algunas circunstancias. Puedes necesitar protegerte de los enemigos, o poner distancia, al mismo tiempo continuar amándolos y orar por ellos. Leo ese mandato (y otros) de Jesús con mayor distinción y menos rigidez que antes.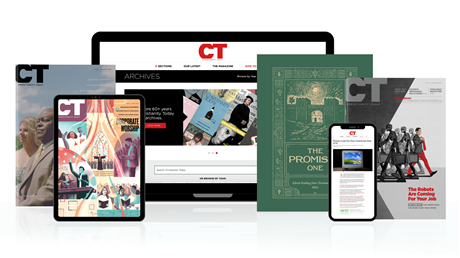 Subscribe to Christianity Today and get access to this article plus 60+ years of archives.
Home delivery of CT magazine
Complete access to articles on ChristianityToday.com
Over 120 years of magazine archives plus full access to all of CT's online archives
Subscribe Now
Cristiano, conozca a Confucio
Cristiano, conozca a Confucio