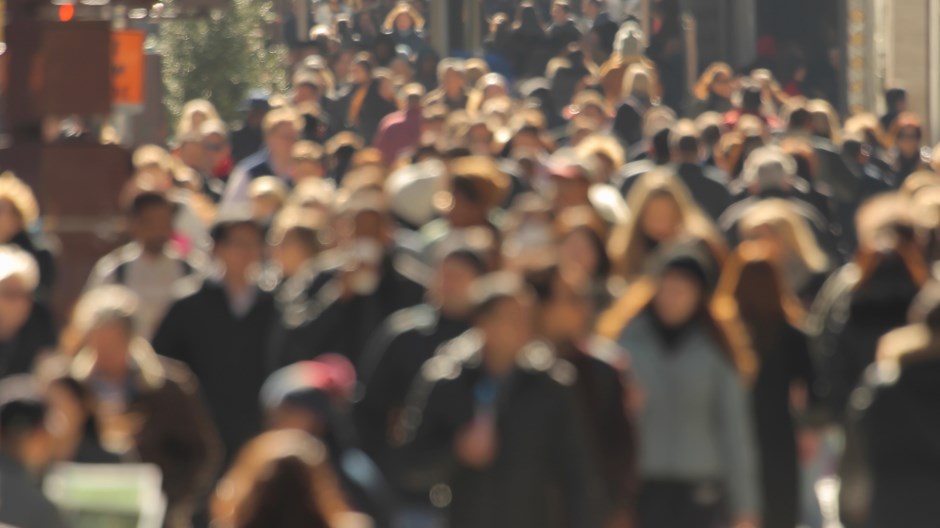 Image: blvdone / Shutterstock
El vivir bajo hostilidad anti-cristiana es una paradoja de tensiones. Los cristianos a nivel mundial sufren no tan sólo como amigos de Dios sino también como enemigos del pueblo.
Un hermano cristiano en una región difícil recientemente compartió conmigo que mientras los cristianos en su cultura pueden resistir la brutalidad policíaca y el arresto injusto, la hostilidad anti-cristiana no necesariamente ha sido marcada por la violencia que vemos en el Medio Oriente. La hostilidad anti-cristiana en dicha región es más social que física. La conversión a Cristo es tabú. A los cristianos se les odia, se les expulsa de sus familias, y en sus propias palabras, se les ve "peor que a los drogadictos."
Los cristianos reaccionan a esta hostilidad con lo que yo describo como "perseverancia productiva trabajando a través de comunidad." Están llenos de una profunda esperanza en Cristo que echa fuera el temor al hombre, y sus vidas a menudo son marcadas por una transformación radical personal y un discipulado comunal que es tan atractivo, que otros arriesgan ser estigmatizados por conocer a Cristo.
Los cristianos allí establecen nuevas familias a través de hospedar a nuevos convertidos en sus hogares por varios meses. Estos nuevos creyentes están siendo protegidos de la presión social y se preparan para enfrentar la hostilidad una vez que regresen a la sociedad. Ellos aprenden sobre la agricultura o de la formación de aptitudes de comercio, así como también los principios bíblicos en los negocios. Estas habilidades les ayudarán a ganarse la vida si no pueden conseguir trabajo debido a su fe. Además, ese mentoreo les permite a estos hombres y mujeres atraer una influencia asertiva a la vida cotidiana en general. Ese testimonio es más que contracultural; por su orientación bíblica, es "otra-cultural."
Cuando leemos las epístolas bíblicas en el contexto de la hostilidad anticristiana, las citas bíblicas como Gálatas 6:10 cobran vida: "Hagamos bien a todos, y en especial a los de la familia de la fe" (el énfasis es mío). El mandato de Cristo en Juan 15 de "que se amen los unos a los otros" se agranda a la luz de la hostilidad que los creyentes enfrentaron en esos tiempos.
Aunque despreciados, los cristianos bíblicos en las culturas mayormente musulmanas a menudo son conocidos por su compasión y cuidado. Los musulmanes, cansados de la brutalidad del islam radical, se están convirtiendo a Cristo en números sorprendentes, atraídos por una comunidad que ha comprobado tangiblemente que la iglesia no es una enemiga sino una amiga. Como resultado, las nuevas comunidades crecen aún bajo la hostilidad.
Todo esto pone al descubierto el poder potencial de esas comunidades en Norteamérica. Muchos creyentes se han cansado del cristianismo definido por una lealtad abyecta a la nación o la política; unos preferirían identificarse como "cristianos en Norteamérica" en vez de "cristianos norteamericanos." Ellos buscan reestablecer su identidad principal en Cristo a través de despojarse del individualismo Occidental y abrazar a la comunidad cristiana genuina.
Algunos han estado formando esas comunidades por décadas, calladamente preservando la fidelidad bíblica.
En la comunidad Bonton en el sur de Dallas, el ministerio The Men of Nehemiah se describe a sí mismo como "un ministerio residencial, de discipulado, y rehabilitación de adicción para los que no tienen donde vivir y hombres anteriormente encarcelados," y funciona junto con iglesias locales y organizaciones paraeclesiales. Para ellos, comunidad y discipulado es llevar fruto entre aquellos que nuestra sociedad tiende a descuidar: los drogadictos, ex convictos, y los sin casa crónicos. En las palabras de un participante, "o encontraba la valentía de matarme yo mismo, o encontraba la valentía de pedir ayuda." Él clamó el nombre de Cristo, y vio su vida transformada por medio de esta comunidad.
Esto tiene implicaciones para las luchas por la libertad religiosa de las iglesias, las escuelas cristianas y las organizaciones sin lucro religiosas. Al haber perdido capital cultural, nuestro hablar se ha vuelto más restringido. Como por ejemplo, en muchos escenarios, el expresar opiniones sobre la sexualidad conducirá a que uno sea odiado y acusado de intolerancia. Aun así nuestros colaboradores en el extranjero que enfrentan sus propias limitaciones han encontrado que ese precioso compañerismo que transforma les ayuda a ganarse la confianza poco a poco de la cultura en general.
No sabemos si las elecciones de noviembre cambiarán la presente corriente de resentimiento en contra del cristianismo. Puede tomarles a los cristianos en Norteamérica varias generaciones para recuperar el capital cultural. Si bien, el ganar confianza cultural no es una de nuestras preocupaciones principales, puede ser un poderoso resultado adicional de las comunidades perseverantes que han ayudado a transformar vidas, una persona a la vez.
Karen Ellises embajadora de International Christian Response y candidata al doctorado en el Oxford Centre for Mission Studies.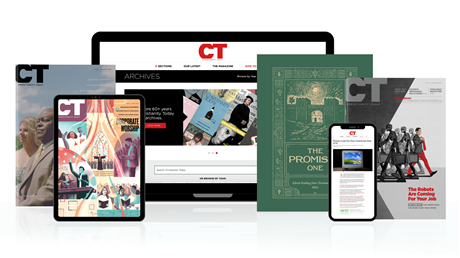 Subscribe to Christianity Today and get access to this article plus 60+ years of archives.
Home delivery of CT magazine
Complete access to articles on ChristianityToday.com
Over 120 years of magazine archives plus full access to all of CT's online archives
Subscribe Now
De 'enemigo del pueblo' a amigo
De 'enemigo del pueblo' a amigo