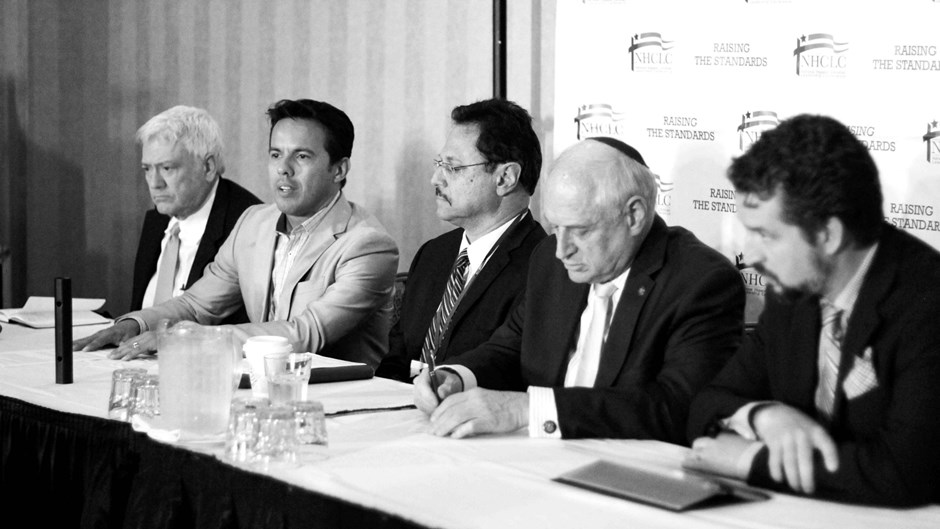 Image: Courtesy of A. Larry Ross
Cuando Jeb Bush habló en una reunión de líderes evangélicos hispanos a finales de abril, las ovaciones más grandes no vinieron cuando saludó a la multitud en español. Tampoco llegaron cuando expresó con entusiasmo el apoyo a la reforma migratoria. En cambio, según CNN, el mayor aplauso de Bush pudo haber ocurrido cuando el ex gobernador de Florida mencionó a Israel.
"Nosotros (el gobierno estadounidense) necesitamos estar centrados e involucrados en el mundo de tal manera que nuestros amigos sepan que tienen nuestro respaldo, y nuestros enemigos nos teman un poco," dijo Bush a la reunión de pastores latinos y otros líderes, de acuerdo con el Servicio de Noticias de Jerusalén (JNS, por sus siglas en inglés). No hay mejor lugar para comenzar este viaje que volver a establecer una relación más fuerte con Israel."
La Conferencia Nacional de Líderes Hispanos Cristianos (NHCLC) una reunión de tres días que atrajo a 1.500 asistentes y presentó los candidatos republicanos a la presidencia, Bush y Mike Huckabee.
Había durante la reunión una sensación claramente a favor de Israel.
La última mañana de la conferencia se centró en el apoyo evangélico latino a favor del Estado judío, con ponentes como el rabino Yechiel Eckstein de la Confraternidad Internacional de Cristianos y Judíos, y Reuven Azar, jefe adjunto de la misión en la Embajada de Israel en Washington.
Los organizadores también anunciaron una nueva filial para promover la educación y la defensa pro-Israel, la Coalición de Liderazgo Hispano Israel (HILC, por sus siglas en inglés).
"Queremos levantar a los evangélicos hispanos para que sirvan como una muralla de protección contra el aumento del antisemitismo y la retórica anti-Israel," dijo a JNS Mario Bramnick, un pastor de Florida que dirigirá el HILC.
Durante la última década, los líderes judíos han tratado de construir lazos más estrechos con los hispanoamericanos.
En el 2005, el Comité Judío Americano comenzó un nuevo Instituto Latino y Latinoamericano, y ayudó a organizar visitas de grupos de periodistas hispanos y líderes de medios de comunicación a Israel. A principios de este año, Azar difundió un mensaje en video a los hispanoamericanos, pidiéndoles apoyar a Israel.
El año pasado, la NHCLC trabajó con la Conferencia de Presidentes de las Principales Organizaciones Judías de América, las Federaciones Judías de Norteamérica, y el Comité de Asuntos Públicos de Estados Unidos-Israel para patrocinar varias mesas redondas centradas en la promoción de relaciones hispanas y judías. En noviembre del 2014, la NHCLC anunció una alianza con la Embajada Cristiana Internacional de Jerusalén para animar a más hispanos turistas evangélicos a visitar Israel.
Los hispanoamericanos no siempre han tenido estrechos vínculos con Israel. Un estudio del 2011 encargado por la Fundación para el Entendimiento Étnico encontró que el 46 por ciento de los hispanos estadounidenses creía que el gobierno de Estados Unidos era demasiado solidario al gobierno israelí.
Entre los hispanos en EE.UU., cuatro de cada 10 (41%) simpatizan con Israel, en comparación con el 17 por ciento que siente lo mismo hacia los palestinos, según un informe del Centro de Investigación Pew.
Un informe anterior del 2007 encontró que dos tercios de los evangélicos latinos (62%) se pusieron del lado de Israel, a diferencia de un tercio (33%) de los latinos en general.
Muchos hispanoamericanos se ponen del lado de los palestinos porque se preocupan por la justicia y los oprimidos, el presidente de la NHCLC Sam Rodríguez dijo a JNS el otoño pasado.
"Mi trabajo es convencer a los jóvenes latinos que el apoyar a Israel en realidad trabaja para el bien de todos en el Medio Oriente," dijo. "En primer lugar, afirmar a los casi 150 millones de evangélicos latinos de todo el mundo en su compromiso con Israel, a continuación—mediante la elevación de lo que tenemos actualmente en nuestra comunidad—enseñar sobre Israel a la comunidad latina en general."
La cobertura de CT del trabajo de la NHCLC incluye su labor de promoción de la reforma migratoria, los servicios sociales, y los esfuerzos de educación centrados en alentar mayores tasas de graduación y matrícula universitaria entre los hispanos. (El ex presidente de la Universidad Regent Carlos Campo es miembro de la junta del NHCLC.) La esposa de Rodríguez y colega, pastora Eva Rodríguez, también ha escrito sobre la celebración de los dones que las mujeres cristianas traen a la mesa.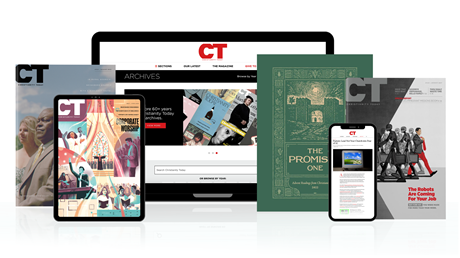 Subscribe to Christianity Today and get access to this article plus 65+ years of archives.
Home delivery of CT magazine
Complete access to articles on ChristianityToday.com
Over 120 years of magazine archives plus full access to all of CT's online archives
Subscribe Now
El esfuerzo por vender a Israel a los evangélicos hispanos
El esfuerzo por vender a Israel a los evangélicos hispanos