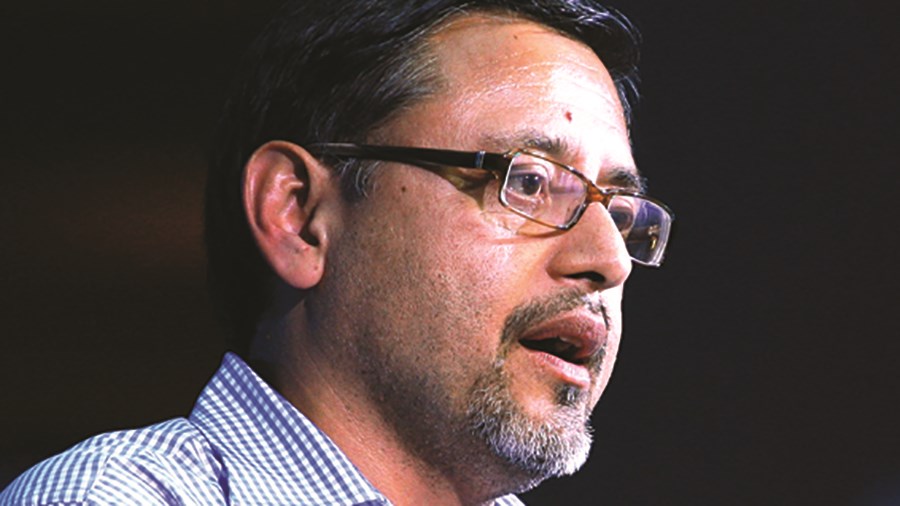 Noel Castellanos, director general de la Asociación Cristiana para el Desarrollo de la Comunidad (CCDA), sabe del ministerio a las comunidades marginadas, después de haber servido durante más de 30 años en los barrios latinos urbanos. En su libro Where the Cross Meets the Street [Donde la cruz se encuentra con la calle: ¿Qué pasa con el barrio cuando Dios está en el centro] (InterVarsity Press), Castellanos muestra cómo los ministerios pueden abordar la desigualdad y la injusticia sin renunciar a la evangelización y el discipulado. David Swanson, pastor de la Iglesia New Community Covenant de Chicago, habló con Castellanos acerca de forjar la fe y la comunidad en los márgenes de la sociedad.
Usted escribe: "Ya no podemos mantener nuestros viejos paradigmas de ministerio que compartimentan y truncan el trabajo del reino." ¿Cómo guía este principio su trabajo?
En la mayoría de las iglesias evangélicas, el evangelismo y el discipulado son el pan y la mantequilla. Pero para llevar el evangelio completo a las comunidades pobres y marginadas, necesitamos nuevas herramientas.
El marco bíblico de CCDA comienza a partir de una base de la proclamación y la formación. Pero a partir de mi experiencia en las comunidades urbanas y latinas, aprendí que teníamos que poner la compasión al frente y centro. La compasión es una lengua que los cristianos pueden entender en nuestro mundo herido: la necesidad de un vaso de agua, ropa, vivienda, o alguna otra forma práctica de amor.
Queremos ayudar a crear oportunidades económicas—a enseñar a la gente a pescar, y hasta de poseer un estanque.
Queremos devolver la dignidad mediante la restauración de la capacidad para cuidar de sí mismo y la familia de uno.
En cuanto me involucré con la lucha por la reforma migratoria en Estados Unidos, me di cuenta de que enfrentarse a la injusticia sería esencial.
¿Dónde pueden las iglesias mirar ejemplos de poner el evangelio completo en acción?
Piensa en la iglesia afroamericana y la forma en que líderes como Martin Luther King Jr. leen la Biblia desde una perspectiva diferente, dando un nuevo significado a las palabras como la liberación y reconciliación. La movilización y participación en el trabajo de la justicia de la iglesia afroamericana ha influido en la comunidad latina mientras hemos empezado a movilizar en los temas de inmigración y la pobreza. Espero que podamos aprender de la experiencia de la iglesia afroamericana sin perder nuestro fervor por el evangelismo.
¿Qué sucede cuando la cruz se encuentra con la calle del suburbio, de la clase media?
Donde quiera que vayas, te encuentras personas heridas. Tienes que ir más allá de la comunidad con portón de seguridad y avanzar hacia los márgenes.
Cuando trabajé con Young Life, una vez ministré en una escuela secundaria en una zona rica de Spokane, Washington. La escuela tenía una afluencia de refugiados laosianos. Se podía ver, por la forma en que fueron tratados, que estos niños estaban marginados. Debido a mi propia experiencia como un estudiante marginado, vi que tenía que tratar de alcanzarlos.
En Young Life hablamos sobre el ministerio de encarnación. Eso significa entrar en el mundo de los jóvenes relacionalmente. Cuanto más he reflexionado sobre las Sagradas Escrituras, el ministerio de Jesús, y la idea radical de Dios de venir a la tierra en carne humana, más me he dado cuenta de que el ministerio eficaz debe ser un ministerio de encarnación.
A menudo pensamos en la reconciliación racial como una cuestión entre blanco y negro. Como alguien que no es ni blanco ni negro, ¿cómo tratas esto?
Cuando llegué al CCDA, el marco que se asumía para abordar el tema de la reconcilicacion era blanco-negro. En la primera reunión a la que asistí en la reconciliación, solamente había una persona latina más. Y mi experiencia con Young Life—donde fui el primer miembro del personal Latino de tiempo completo—fue similar. Pero no es suficiente con solo molestarse por esas cosas; hay que aportar y proveer liderazgo con el fin de crear un cambio. Estamos comprometidos a incluir en nuestro ámbito ministerial a los nativos americanos, asiáticos y a otros que han estado en los márgenes.
¿Eres optimista sobre la reforma migratoria en Estados Unidos?
Me siento esperanzado—pero desalentado por el ritmo. Me siento alentado cuando pienso en el tiempo que tomó el movimiento abolicionista para tener éxito. Ya sea que el cambio suceda, está fuera de mi control, pero no puedo sentarme en la banca diciendo que la reforma es demasiado difícil o toma demasiado tiempo.
A veces me temo, sin embargo, que es más fácil el protestar o escribir a un senador que invertir tiempo en la reurbanización de un barrio. Si bien estamos trabajando para hacer cambios en Washington, tenemos que seguir haciendo el trabajo de amar a nuestro prójimo.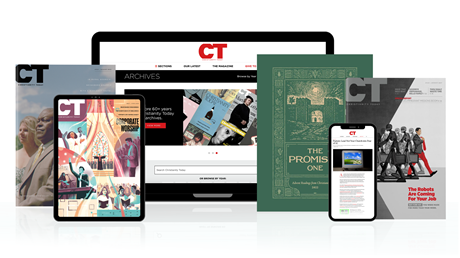 Subscribe to Christianity Today and get access to this article plus 65+ years of archives.
Home delivery of CT magazine
Complete access to articles on ChristianityToday.com
Over 120 years of magazine archives plus full access to all of CT's online archives
Subscribe Now
Ir a donde la gente está sufriendo
Ir a donde la gente está sufriendo