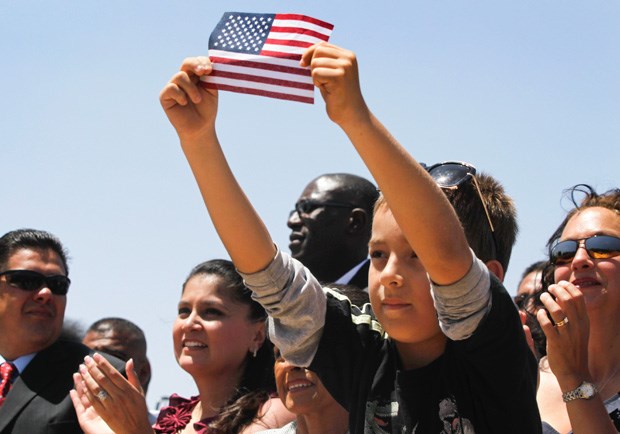 Image: Charles Dharapak / AP
En las elecciones de noviembre del año pasado todo cambió. La nación vio el gran impacto del electorado hispano y reconoció como nunca antes que nuestro pueblo será una gran fuerza en el futuro inmediato del país. ¿Qué pasará ahora? Aquí está una palabra para los creyentes hispanos mientras reflexionamos sobre donde nos encontramos el día de hoy.
No es que el resto de Estados Unidos no supiera que decenas de millones de hispanos vivimos en estos cincuenta estados. Tampoco significa que no haya cierto aprecio por las cosas latinas. Más y más se oyen canciones en español en la radio y el concurso Grammy Latino se pasa por la televisión. Hay cantantes que cantan en español e inglés (Enrique Iglesias, Shakira) y artistas de cine que se mueven con fluidez entre producciones latinas y anglas (Selma Hayek, Jennifer López). Deportistas latinos dominan el beisbol y el boxeo, y ni hablar del fútbol soccer. Nuestra comida—los tamales, las pupusas, la horchata, el flan, el frijol negro—han salido de los barrios hispanos y han penetrado la cultura mayoritaria; ya uno puede pedir salsa picante, pico de gallo o Tabasco en casi cualquier restaurante. Estas son algunas muestras de la presencia hispana.
Pero, algo cambió en noviembre. Ahora pondrán más atención a los de descendencia latinoamericana. Tal vez ya no nos vayan a agrupar tan fácilmente con la etiqueta "hispano", como una masa indefinida y no diferenciada. Ese término fue impuesto hace 40 años por la oficina gubernamental del departamento de educación.
Pero, ¿quién es el hispano? ¿El indígena de las culturas precolombinas? ¿El moreno de raíces africanas o el japonés brasileño? ¿El mestizo de sangre española y nativa? ¿Qué de las diferencias en el idioma? Entre nosotros se escucha el acento boricua de Puerto Rico, el estilo rápido singular de los cubanos, el son de la voz chilanga de los de la ciudad de México y el tono tan peculiar de los porteños de Buenos Aires. ¿Qué de aquellos cuyo primer idioma es el quiché o el quechua? ¿Y la música? Nos encantan los mariachis, las baladas románticas y el rock latino. Venimos de casi treinta países, con diferentes historias, banderas y costumbres, literatura y leyendas, trajes y platos típicos.
Nuestro palpitar religioso
La religión también es parte de nuestra complejidad. La fe católica, las creencias sincretistas de los pueblos indígenas y el crecimiento de las iglesias evangélicas y pentecostales reflejan el palpitar religioso del corazón de nuestra gente.
Cada domingo nos reunimos en miles de iglesias para adorarle con el fin de dar un testimonio firme de nuestra fe en esta tierra ajena. Nuestras iglesias nos ayudan a salir adelante en la cultura que nos rodea, donde muchos siguen viéndonos con desdén.
Sin embargo, toda esta grande y rica mezcolanza ha sido reducida a esa etiqueta general: El hispano.
Los evangélicos con raíces latinas somos personas que hemos dado nuestro corazón al Señor y que confesamos que Jesucristo es nuestro Salvador. Cada domingo nos reunimos en miles de iglesias para escuchar la Palabra de Dios y para adorarle con el fin de dar un testimonio firme de nuestra fe en esta tierra ajena. Nuestras comunidades de fe nos ayudan a salir adelante en la cultura que nos rodea, donde muchos sospechan de nosotros o siguen viéndonos con desdén.
Pero, todo cambió en noviembre. Ahora es tiempo de reflexionar sobre cómo nosotros como hispanos podemos contribuir al bien de esta nación para la gloria de nuestro Señor. Ya no es cuestión—si somos honestos—de limitar nuestro horizonte a elaborar estrategias para sobrevivir en las sombras y conseguir la correcta documentación o, para otros, a dedicarse solamente a alcanzar el sueño norteamericano.
Ya es hora de comprometernos a causar un impacto en esta sociedad con el evangelio. La complejidad hispana es un regalo de Dios, una inyección de vida a todo color en una cultura en decadencia. ¿Nos vemos así? ¿No es la presencia cristiana hispana una oportunidad para cumplir la misión del Señor de transformar al país? Nuestro pueblo marginado, con todo su fervor espiritual, puede ser Su poderoso instrumento de cambio. Hay que soñar en grande.
Todo cambió en noviembre.
El Dr. M. Daniel Carroll R. (Rodas) es Profesor Distinguido del Antiguo Testamento en Denver Seminary y el vocero nacional para la inmigración de la NHCLC (National Hispanic Leadership Conference).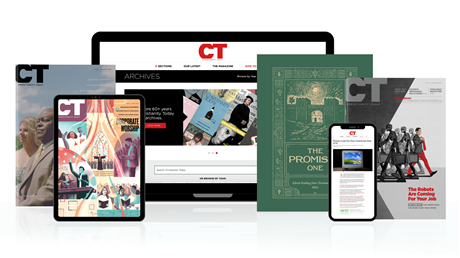 Subscribe to Christianity Today and get access to this article plus 65+ years of archives.
Home delivery of CT magazine
Complete access to articles on ChristianityToday.com
Over 120 years of magazine archives plus full access to all of CT's online archives
Subscribe Now
La complejidad hispana: Todo cambió en el 2012
La complejidad hispana: Todo cambió en el 2012