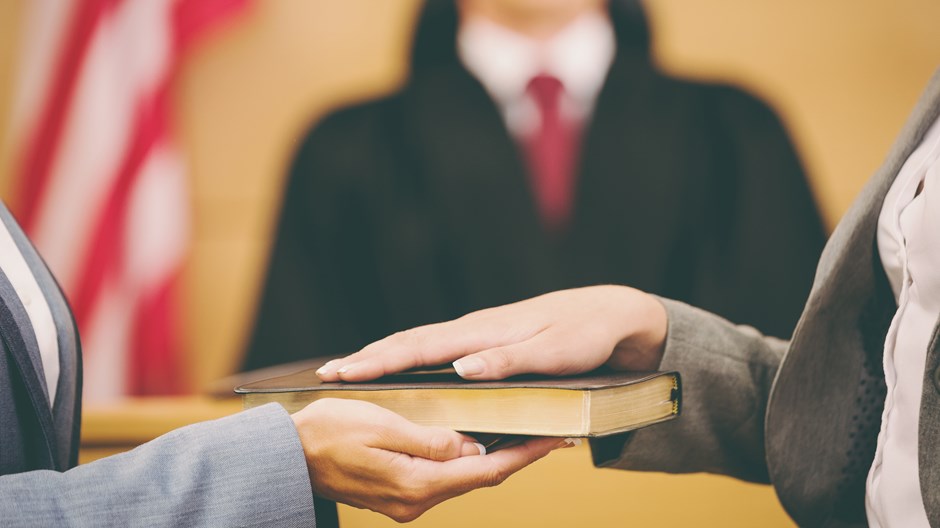 Image: Shutterstock
¿Debe un orador estar preocupado solamente por la verdad, toda la verdad y nada más que la verdad, y por lo tanto con la lógica y los méritos de este argumento? ¿O exige la persuasión eficaz que el orador use cualquier truco del oficio que resulte en convencer a otros de su punto de vista, sin que importe la verdad o la lógica? Es muy obvio, los oradores que tienen habilidad en persuadir pueden convertir el peor de los casos en un buen caso, la verdad en mentira, lo bueno en malo, y lo malo en bueno.
La verdad es crucial a la persuasión, de la misma manera que la persuasión es crucial a la verdad, pero se necesita más que la verdad para ser persuasivo, y cuando la luz ilumina esos dos hechos deja ver una brecha sobre la cual se pueden colar todo tipo de demagogos, charlatanes, estafadores, tramposos, vendedores de pociones, e impostores.
Los Cristianos debemos buscar comunicarnos de una manera que ha sido moldeada por Aquel que nos envía, y por lo tanto por el patrón de la encarnación, la Cruz, y el Espíritu Santo. La manera en que Jesús fue enviado debe dar forma a la manera en que nosotros somos enviados y la manera en que hablamos.
Dios se ha revelado a sí mismo a nosotros en una forma que es una sorpresa impactante, que contradice y confunde todas nuestras expectativas humanas y nuestras maneras de pensar. Y todo esto fue así porque así tuvo que hacerlo, porque no había otra manera de subvertir la testarudez de nuestra desobediencia pecaminosa y llegar a nuestros corazones. El Dios de todo poder escogió hacerse débil para subvertir nuestro poder enclenque, el Dios de toda riqueza escogió hacerse pobre para subvertir nuestra riqueza escasa, el Dios de toda sabiduría escogió hacerse insensato para subvertir nuestra sabiduría imaginada, y el Dios quien es el único ser decisivo escogió ser nadie para subvertirnos cuando tontamente pensamos que éramos alguien. Si tales extremos fueron necesarios aún para Dios mismo, sería absurdo pensar que podemos hacerle justicia a la encarnación adornando nuestros argumentos con lo más fino a nuestro alcance o que hablemos dignamente de su cruz a través de argumentos que pavonean lo brillante que somos.
¡Que nos dé pena nuestra locura cuando pensamos que sabemos mejor que Dios! La verdad de Dios requiere del arte de Dios para que sirva los fines de Dios. Cualquier explicación o defensa Cristiana de la verdad debe tener una vida, una manera, y un tono que han sido moldeados decisivamente por las verdades centrales del evangelio. Al igual que la Encarnación, nuestras palabras son más eficaces cuando las hablamos de persona a persona, y cara a cara. Al igual que la Cruz, nuestro mensaje debe pagar el precio de la identificación, para que fluyendo de lo interior a lo exterior pueda tener la oportunidad de tener éxito en su alta y digna meta. Y al igual que nuestra dependencia en el Espíritu Santo, siempre debe ser evidente que cualquier poder y persuasión en nuestra comunicación proviene de él y no de nosotros.
La humildad y la vulnerabilidad deben siempre estar entre las marcas claras del Cristiano que defiende la fe. Somos parteras, y lo que importa no somos nosotros sino el regalo del Espíritu de la vida recién nacida del nuevo hijo de Dios.
Tomado de Fool's Talk [El hablar del insensato] por Os Guinness. Copyright © 2015 por Os Guinness. Usado con el permiso de InterVarsity Press, P.O. Box 1400, Downers Grove, IL 60515, USA.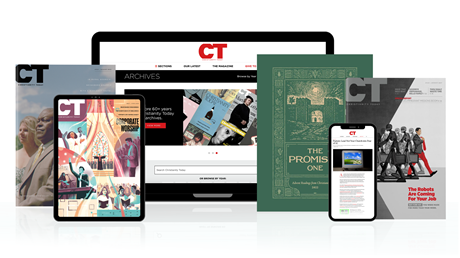 Subscribe to Christianity Today and get access to this article plus 65+ years of archives.
Home delivery of CT magazine
Complete access to articles on ChristianityToday.com
Over 120 years of magazine archives plus full access to all of CT's online archives
Subscribe Now
La impactante debilidad de la Verdad de Dios
La impactante debilidad de la Verdad de Dios