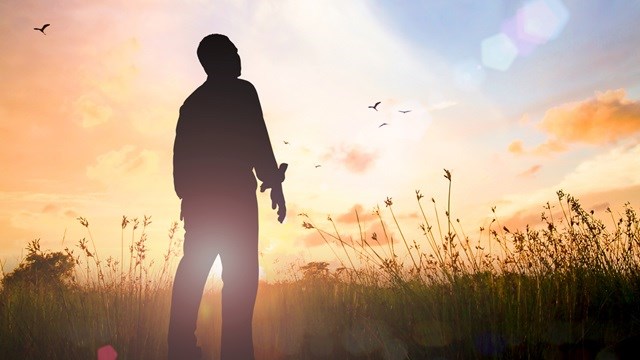 Image: Shutterstock
Hace un poco más de 25 años, el terapeuta cristiano Dan Allender lanzó al mercado su libro The Wounded Heart: Hope for Adult Victims of Childhood Sexual Abuse[El corazón herido: Esperanza para las víctimas adultas de abuso sexual infantil]. Ahora, después de décadas de práctica clínica, Allender ha publicado el siguiente libro sobre el tema: Healing the Wounded Heart: The Heartache of Sexual Abuse and the Hope of Transformation (Baker) [Sanar el corazón herido: El dolor del abuso sexual y la esperanza de transformación]. La autora Mary DeMuth, quien ha escrito extensamente sobre su propia recuperación del abuso sexual infantil, habló con Allender sobre los contornos espirituales de sanar y de la importancia de la bondad para con las víctimas.
¿Qué ha aprendido sobre las consecuencias del abuso sexual desde que escribió el libro El corazón herido?
Sabemos mucho más sobre el cerebro. Sabemos, por ejemplo, que la experiencia de trauma apaga el lóbulo funcional izquierdo del cerebro donde reside el lenguaje. Siempre hemos sabido que las víctimas de trauma tienen memorias fragmentadas, pero ahora tenemos un entendimiento más claro del por qué.
Entre más entendemos sobre la psicología de las víctimas del abuso sexual, mayor el potencial para mostrar bondad. Podemos decir, "Esto es lo que podemos esperar dado el daño." Cuando los clientes tienen un mejor entendimiento de la neurología del trauma, abre la puerta para una mayor bondad hacia sí mismos.
¿Qué es lo que le ha impactado con mayor fuerza al aconsejar a sus clientes?
No es suficiente con conocer la biología del trauma. Necesitamos también conocer la espiritualidad del trauma. La tendencia natural de las víctimas es volcar la vergüenza y la ira en contra de sí mismas. Y esto lo explota el Maligno. Satanás es un acusador. Él atiza las llamas de la culpa y la vergüenza con susurros, ataques, amenazas, o seducciones.
Las dos grandes señales de un corazón restaurado son una libertad y un gozo crecientes. Cuando usted ya no se encuentra esclavizado a la vergüenza y al desprecio, disfruta de una mayor capacidad para ser quien es y para deleitarse no solo en la vida, sino también en Aquel que lo creó para estar en relación con él.
Alguien me preguntó un día, "¿No está cansado de esto? ¿Cómo puede lidiar con estas historias que quiebran el corazón?" Pero me encuentro lo más entusiasmado que he estado sobre el potencial de restauración donde hay una disposición para lidiar con la guerra espiritual.
La bondad es algo tremendamente importante para las víctimas de abuso sexual. ¿Por qué razón es tan difícil para las víctimas aceptar la bondad?
El abuso por parte de una persona que amaste o en quien confiaste es una forma de traición. Tenemos ciertas expectativas de lo que debe hacer un maestro, un entrenador, o un vecino. Y cuando esa confianza se destruye, eso destruye nuestro mundo.
Pero hay otra razón más profunda por la cual la bondad se siente como algo aterrador para alguien que ha sido abusado. En cierto sentido, la bondad "excita" el cuerpo. Cuando alguien es bondadoso, la bondad toca los centros de placer del cuerpo. Pero las víctimas de abuso pueden luchar con un sentido de culpa y complicidad por la manera en que sus abusadores los excitaban. Y en esas mentiras, las víctimas han llegado a considerar sus cuerpos como peligrosos o repulsivos.
Si el Maligno usa la bondad para utilizar a nuestros cuerpos en nuestra contra, entonces la sanidad debe involucrar el corazón, la mente, y el cuerpo con la misma cosa. Pero es fácil resistir los tipos de bondad que más necesitamos. En Romanos 2, Pablo nos recuerda que es la bondad de Dios que nos lleva al arrepentimiento. Luego pregunta, con dolor, por qué razón respondemos con "desprecio" (v. 4).
Como sobreviviente, he soportado consejos insensibles como "Deja de seguir dándole vueltas a eso" o "Dios todo lo hace nuevo." ¿Cómo puede su libro ayudar a alguien a caminar con bondad al lado de alguna víctima?
Todos necesitamos compañeros. ¿Por qué? Porque el abuso suele suceder en privado, bajo la cobertura del silencio. El abuso se tiene que tratar a la luz, en comunidad. Como lo mencioné anteriormente, las memorias frecuentemente son fragmentadas. Esas memorias se volverán más coherentes solo cuando usted empiece a llenar los vacíos al contar su historia.
Para la víctima, contar la historia empieza a sanar una porción del corazón. El volver a contarla abre una puerta para sanar otra porción. Algunas personas cuentan la historia una vez, y parece no ayudar, por lo tanto ya no la cuentan. Pero se espera que siga llevando las cicatrices de esta historia de igual manera que Jesús lleva las cicatrices de su crucifixión por la eternidad. Su glorificación no borró las marcas de la Cruz.
Los esposos y esposas de víctimas de abuso tienen un papel especial en mostrar aquellos lugares donde todavía existen las cicatrices. En el contexto de una relación de amor, el cónyuge puede decir, "Es en esto que veo que te cierras. Es aquí donde te veo que te vuelves contra ti misma." Hablar la verdad en el contexto de bondad trae una revolución en sanidad.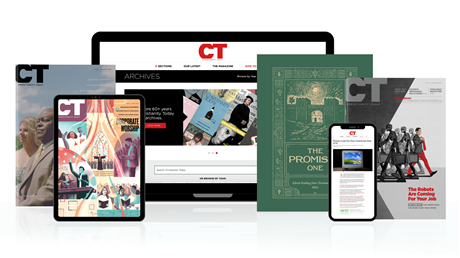 Find hope and historical insight. For a limited time, explore 60+ years of CT archives for free!
Daily devotions from Timothy Dalrymple during this pandemic.
Hundreds of theology and spiritual formation classics from Philip Yancey, Elisabeth Elliot, John Stott, and more.
Thought journalism that inspires you to think more deeply about your faith.
Join now and get print issues access to archive PDFs.
La manera en que las víctimas de abuso sexual pueden vencer a Satanás
La manera en que las víctimas de abuso sexual ...