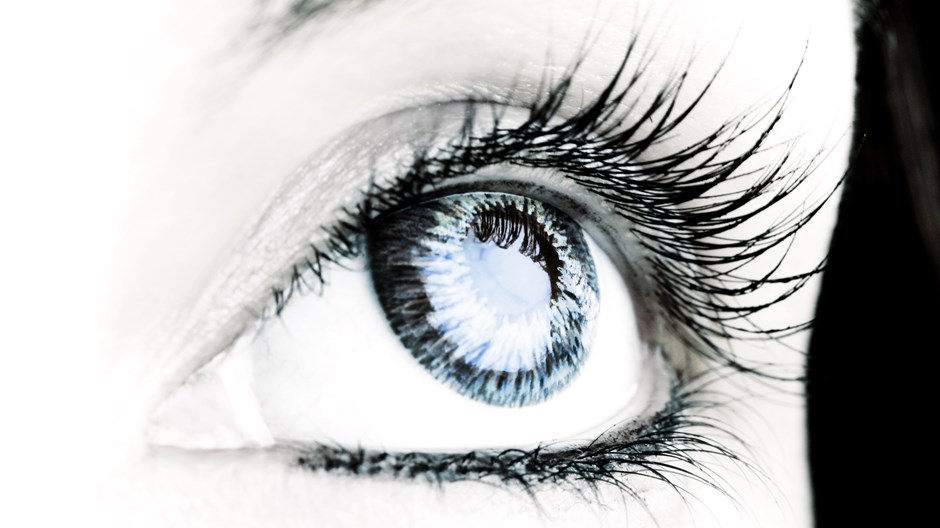 Image: Shutterstock
Puesto que Cristo es nuestra vida, es él a quien vamos para gozar de Él y aquel en quien vivimos y nos movemos y tenemos el ser, él debe ser el secreto o el misterio de la piedad. Solamente a través de conocerlo y confiar en él podemos llegar a ser como el Dios vivo y compartir su vitalidad.
Eso quiere decir que antes que todo, es importante hacia donde ponemos nuestra mirada. Antes que nada es importante lo que llena nuestra visión. Porque no importa lo que ocupa nuestra atención (o, para usar las palabras de Jesús, lo que sea que "permanece" en nosotros), eso es lo que batirá y formará cada uno de nuestros pensamientos, nuestra motivación, y nuestra acción. Usted es lo que ve.
La vida, la justicia, la santidad, y la redención se encuentran en Jesús, y las encuentran aquellos—¡y solamente aquellos!—que lo miran a él. Quizás debo hablar con mayor claridad: No es que miremos, nos demos una idea de cómo Cristo es, y luego nos vamos y luchamos por hacernos similares a él; nosotros nos hacemos como él a través del hecho de mirar. El simple hecho de poder verlo es algo transformador. Por el momento, al contemplarlo por fe, empezamos a ser transformados a su semejanza (2 Co. 3:18), pero tan potente es su gloria que cuando aferremos nuestros ojos en él físicamente en su segunda venida, entonces "cuando Cristo venga seremos semejantes a él, porque lo veremos tal como él es" (1 Juan 3:2).
Ese ver físicamente, en su totalidad, sin velo, del Jesús glorificado será tan majestuosamente obliterante que transformará nuestros propios cuerpos a nuestro derredor. El poder verle ahora por el Espíritu nos hace más como él espiritualmente; el poderle verle a él, entonces, cara a cara, por fin nos hará a nosotros—cuerpo y alma—como él es. Contemplar a Cristo ahora por lo tanto es parecido a ver la estrella de la mañana al amanecer: es tanto encantadora como llena de esperanza. Es luz para el día de hoy con la promesa de mucho más que ha de venir. Es una probadita de cielo.
El lenguaje de luz es muy apropiado, porque el ver a Jesús es como una erupción de luz gloriosa entre las tinieblas: ilumina nuestras mentes, hace resplandecer nuestros rostros, y disipa nuestra oscuridad. Es gracia, y es juicio lleno de gracia. La luz de su perfección descubre nuestra imperfección mejor que lo que cualquier blandir de leyes hubiera podido hacerlo. Nos permite vernos tal y como somos. Como dijo Juan Calvino, "el hombre no alcanza un conocimiento claro de sí mismo a menos que primero haya contemplado el rostro de Dios," Pero hace más que solo descubrir: vence nuestra imperfección y de esa manera nos libera. Y nos sana mucho más eficazmente que cualquier otro esfuerzo de auto ayuda.
Pablo lo expresó de esta manera, "la gracia de Dios ha aparecido que ofrece salvación a todos los pueblos. Nos enseña a decir 'No' a la impiedad y a las pasiones mundanas" (Tito 2:11-12). Es decir, es la gracia de Dios, que aparece de los cielos en Cristo, la que vuelve los corazones de las pasiones mundanas a las pasiones piadosas. Mientras que los esfuerzos auto dependientes con fines de auto ayuda nos dejan auto obsesionados y por lo tanto fundamentalmente sin poder amar, la bondad de Dios en Cristo atrae nuestros corazones en dirección opuesta al yo y hacia él. Sólo el amor de Dios tiene el poder para desenroscar el corazón humano.
Tomado de Rejoicing in Christ [Regocijarse en Cristo] por Michael Reeves. Copyright © 2015 por Michael Reeves. Usado con el permiso de InterVarsity Press, P.O. Box 1400, Downers Grove, IL 60515, USA. www.ivpress.com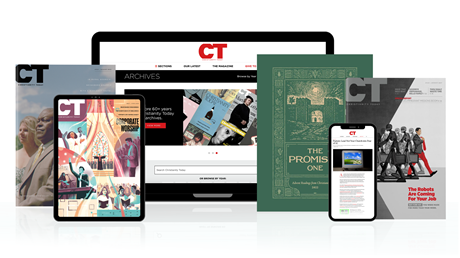 Subscribe to Christianity Today and get access to this article plus 65+ years of archives.
Home delivery of CT magazine
Complete access to articles on ChristianityToday.com
Over 120 years of magazine archives plus full access to all of CT's online archives
Subscribe Now
¿La mejor manera de llegar a ser como Jesús? Deje que Jesús llene su visión
¿La mejor manera de llegar a ser como Jesús? Deje ...