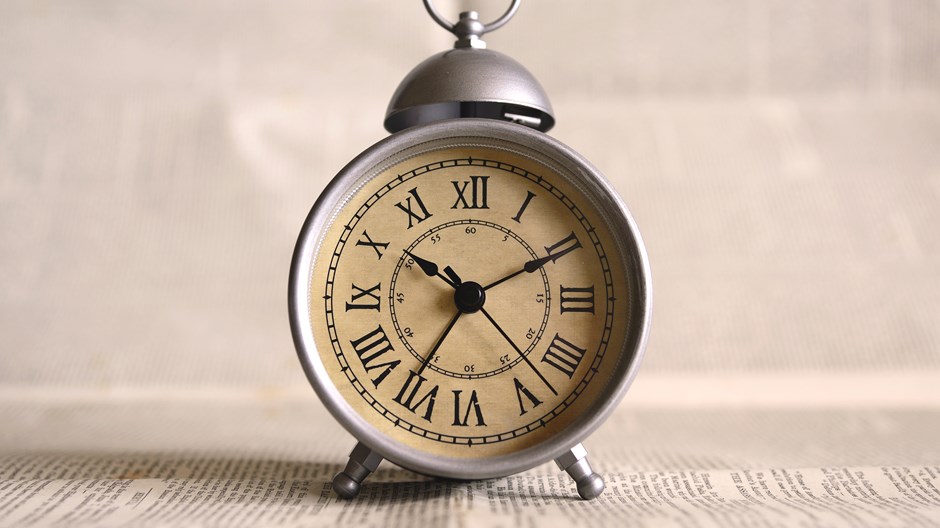 Image: Ales Krivec / Unsplash
Por cada diez personas que aman los ciclos de la naturaleza, al menos una los detesta. Para la mayor parte de la gente, un amanecer ofrece momentos tranquilos de soledad y una promesa inherente: es un día completamente nuevo que nunca ha sido vivido antes. Similarmente, un atardecer desparrama un cúmulo de colores sobre nuestro día de trabajo, terminando felizmente nuestras actividades y señalando que es tiempo de descansar. Y mañana lo volveremos a hacer todo de nuevo.
Pero Qohelet, el autor de Eclesiastés, parece no tener tal optimismo. Para él, un amanecer señala otro día en las minas de sal. Un atardecer señala tristemente la muerte que se acerca. El mero acto repetitivo en sí mismo es opresivo. La vida del escritor de Eclesiastés es un lavar, enjuagar, repetir.
En algún momento alrededor de la mitad de nuestra vida, llegamos al lugar en que podemos relacionarnos a ese sentir. Los ritmos que antes coordinaban nuestras vida ahora las tiranizan. La vida se puede sentir como una repetición de la misma basura de siempre, una cosa detrás de otra.
Hace algunos años, el personal de mi iglesia compartió el perfil de los exámenes de Myers-Briggs. Cada perfil viene con una multitud de descriptivos y explicaciones, que incluyen una corta frase descriptiva de la personalidad del individuo, en mi caso (Greg), soy ENTP (extravertido, intuitivo, pensador, perceptivo). La frase clave para describir a personas como yo es, "una aventura detrás de otra." Bingo. Los materiales explicaron que personas como yo son las menos dispuestas a hacer la misma cosa de la misma manera. Me parece que eso es muy cierto. Algo en mi propio ADN ansía lo novedoso. Mi filosofía: Si no esta descompuesto, descomponlo; de esa manera, cuando menos tendrás un nuevo problema que resolver.
Pero es allí donde nos equivocamos. Consideramos la monotonía como si fuese la muerte y la variedad como si fuese la esencia de la vida. El brillante G. K. Chesterton miró las cosas de una manera muy diferente:
Por el hecho de que los niños tienen abundante vitalidad, que en espíritu son feroces y libres, que quieren que las cosas sean repetidas y que no cambien. Siempre dicen, "hazlo otra vez"; y el adulto lo sigue haciendo hasta el absoluto cansancio. Porque los adultos no tienen la fortaleza para regocijarse en la monotonía. Pero quizás Dios es lo suficiente fuerte para regocijarse en la monotonía. Es posible que Dios diga cada mañana al sol, "hazlo otra vez"; y que cada noche le diga a la luna, "hazlo otra vez." Puede que no sea una necesidad automática que hace que todas las margaritas sean iguales; puede ser que Dios hace a cada margarita por separado, pero que nunca se ha cansado de hacerlas…. La repetición en la naturaleza puede que no sea una recurrencia; puede que sea un encore teatral.
Puede que este sea el punto que quiere hacer Qohelet. Los ciclos de la vida son mucho más grandes que nosotros. El sol, el viento, y el agua siguen su curso sin cesar mientras generaciones enteras pasan de la escena. En comparación, nuestras vidas y nuestras obras son tan débiles y fugaces. La respuesta apropiada no es la desesperación sino asombro. Qohelet dice que las bocas no pueden decir suficiente, que los ojos no pueden ver suficiente, y los oídos no pueden escuchar suficiente. Todo es demasiado grande para poder comprenderlo, y nos vamos a desgastar si lo intentamos. La persona sabia simplemente se ajustará a la realidad.
Adaptada de 40/40 Vision por Peter Greer y Greg Lafferty. Usada con el permiso de InterVarsity Press, P.O. Box 1400, Downers Grove, IL 60615, USA. www.ivpress.com.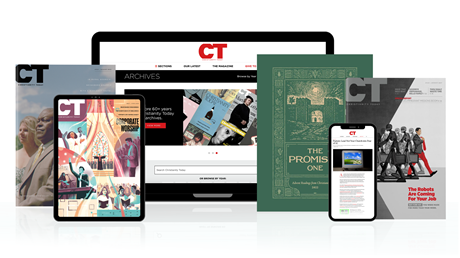 Subscribe to Christianity Today and get access to this article plus 65+ years of archives.
Home delivery of CT magazine
Complete access to articles on ChristianityToday.com
Over 120 years of magazine archives plus full access to all of CT's online archives
Subscribe Now
La monotonía es el sabor de la vida
La monotonía es el sabor de la vida