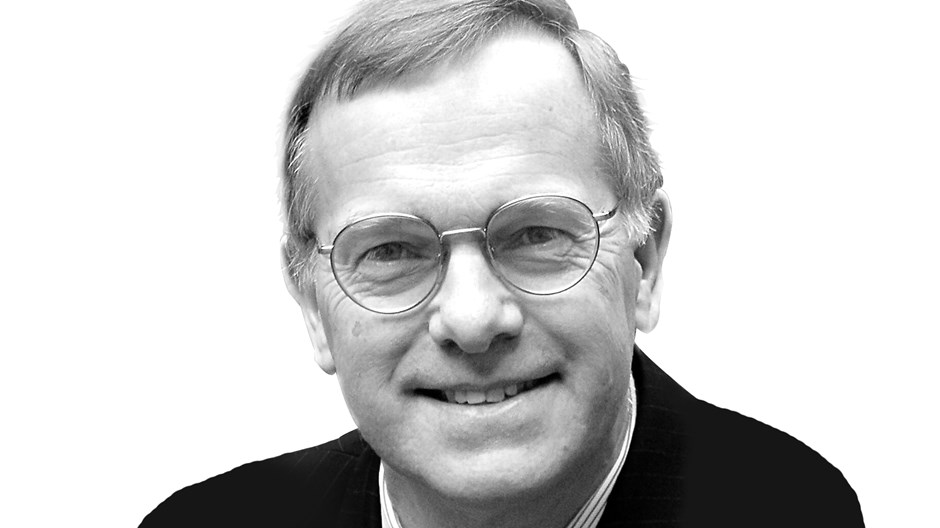 Vivimos en un mundo con cantidades incalculables de dolor a causa de la guerra, el hambre, y la opresión. Sin embargo, nuestra adoración algunas veces deja poco espacio para las emociones de lamento. En The Message of Lamentations [El mensaje de Lamentaciones] (IVP Academic), Christopher J. H. Wright, erudito del Antiguo Testamento y director de ministerios internacionales para Langham Partnership International, introduce a los lectores a uno de los libros de la Biblia más dolorosos, más poéticos, y que más se han descuidado. El editor de CT Rob Moll entrevistó a Wright sobre el papel de Lamentaciones para poder entender—y protestar—el sufrimiento humano.
En primer lugar, Dios permite que el pueblo que sufre diga todo lo que quiere decir. Dios escucha, sin interrumpir para consolar o corregir. Segundo, los Profetas ya habían explicado que esto iba a pasar y por qué. Y tercero, aunque Dios no habla como un personaje dentro del libro, habla al incluir este libro en su Palabra, dentro del canon de las Sagradas Escrituras.
¿De qué manera es diferente Lamentaciones de Job o los Salmos?
El sufrimiento de Job es claramente inmerecido. En los Salmos, el sufrimiento en algunos casos es el resultado del pecado, en otros casos el resultado de la maldad de los enemigos, y en otros casos es simplemente inexplicable. Pero a pesar de que el sufrimiento de Jerusalén ocurrió a manos del malvado imperio Babilónico, se reconoce como el desenlace del juicio de Dios por la degradación moral, social, y espiritual. Lamentaciones acepta el castigo de Dios al mismo tiempo que retrocede (como con repugnancia) de su horrible severidad.
¿Qué nos ofrece Lamentaciones el día de hoy?
Hay personas que, en este mismo momento, están presenciando asesinatos, violaciones, pérdida de hogares y seres amados, y la destrucción de lugares sagrados. Para ellos, Lamentaciones describe la realidad. Podemos y debemos lamentarnos con ellos.
Lamentaciones, como lo dijera O'connor, provee una botella para las lágrimas del mundo. Clamamos a Dios por aquellos que sufren tan terriblemente de los efectos del pecado y de la maldad y de simple locura: en guerras, conflictos raciales, y todo tipo de injusticia y opresión. Lamentaciones eleva en sus manos a los ojos de Dios el horror puro de cómo se siente este sufrimiento, y aboga delante de él para que obre justamente, para que demuestre su fidelidad. El libro afirma en sus últimos versículos la soberanía de Dios—su trono todavía está en los cielos aunque la devastación de su templo esté ocurriendo en esta tierra.
¿Qué papel debe jugar un libro como Lamentaciones en nuestra adoración, en nuestras oraciones como comunidad, y en nuestros sermones?
La ausencia del lamento, al menos en muchas iglesias del Occidente, es una gran pérdida. En una forma muy callada hemos retocado grandes porciones de la Biblia dejándolas fuera de nuestra percepción. Entonamos cantos basados en los Salmos, pero frecuentemente dejamos a un lado las porciones que hablan del sufrimiento y la opresión. Ignoramos el hecho de que en los Salmos, "lamento," o protesta, es la categoría más grande.
Una gran parte de nuestra adoración es con el fin de cubrir: pretendiendo sentir emociones que verdaderamente no sentimos, o ahogando las emociones que sí sentimos. Eso no es adoración. Simplemente nos deja teniendo que volver a cargar con esas emociones al salir del templo—sin haberlas traído a la presencia de Dios o sin habérselas lanzado en protesta interrogante (pero confiada). Pasar tiempo en lamentaciones nos ayuda a sondear las profundidades del lamento al igual que a escalar las alturas del gozo.
¿De qué manera ha informado su perspectiva sobre el Cristianismo global su lectura de Lamentaciones?
Tengo amigos y colaboradores en Langham Partnership en muchos países donde el pueblo de Dios está experimentando pobreza, persecución, o destrucción abierta. Sin embargo yo sé, porque ellos me lo dicen, que a pesar de esos horrores, ellos confían en Dios y lo ven obrando en maneras maravillosas.
Lamentaciones nos ayuda a enfrentar el sufrimiento del mundo y a llorar a causa de dicho sufrimiento, y a protestar porque existe. Pero Lamentaciones hace eso dentro de la gran narrativa de las Sagradas Escrituras, con su centro redentor en la cruz y resurrección de Cristo, y su clímax glorioso y lleno de esperanza en la nueva creación, donde todo el sufrimiento, el llanto, y la muerte ya no existirán más.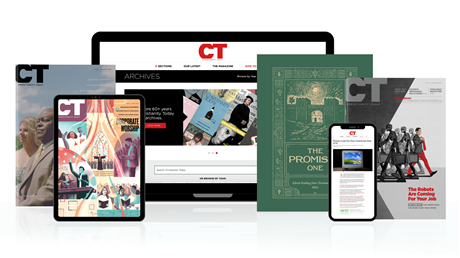 Subscribe to Christianity Today and get access to this article plus 60+ years of archives.
Home delivery of CT magazine
Complete access to articles on ChristianityToday.com
Over 120 years of magazine archives plus full access to all of CT's online archives
Subscribe Now
Lamentaciones: Una botella para las lágrimas del mundo
Lamentaciones: Una botella para las lágrimas del mundo