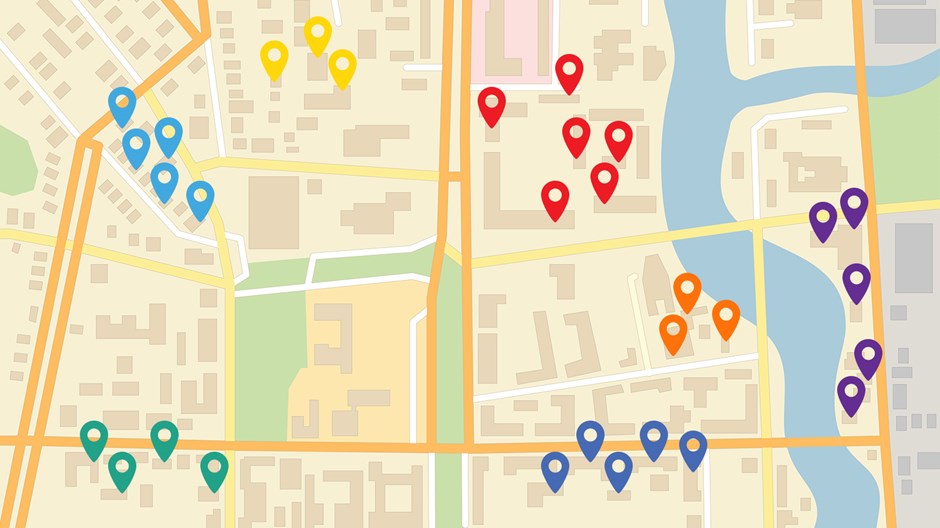 En cualquier domingo en la iglesia New Life Fellowship, fieles adoradores de más de 75 trasfondos étnicos se reúnen en los tres servicios de la iglesia en Queens, en la Ciudad de Nueva York. Pero durante la semana, un número creciente de ellos asiste a grupos pequeños divididos intencionalmente según el grupo étnico.
Las congregaciones como New Life enfrentan un desafío en lo que se refiere a grupos pequeños: lo que hace que los grupos pequeños prosperen—como intereses comunes, antecedentes, y cultura—a menudo van en contra del objetivo de la iglesia de establecer una comunidad multiétnica.
Algunos líderes en la iglesia creen que grupos homogéneos pequeños en realidad atraen diversidad. En la iglesia New Life, los compañerismos étnicos funcionan como "gran punto de entrada a una iglesia multiétnica," dijo el pastor de grupos pequeños Phil Varghese, hijo de inmigrantes indios.
"Es un choque cultural para los recién llegados ver a muchos grupos étnicos reunirse," dijo él. "Estamos desarrollando compañerismo étnicos de hispano parlantes, filipinos, asiáticos del sur, e indonesios."
Esos grupos pueden hacer que los inmigrantes se sientan en casa. Sabiendo que pueden encontrar compañerismo entre semana en su propio idioma, muchos "padres de primera generación sacrificarán el no escuchar el sermón en español [el domingo por la mañana] porque a sus hijos les encanta lo que reciben en nuestra iglesia," dijo Jorge Molina, nativo de El Salvador que pastorea grupos pequeños en la Iglesia Christ Fellowship de Miami.
En vez de grupos pequeños, su iglesia utiliza un programa de voluntarios cada semana para que sus 3,000 miembros interactúen con gente de otros trasfondos étnicos.
Otros líderes de la iglesia son escépticos de grupos monoculturales pequeños. Si los miembros no desarrollan amistades que cruzan las líneas culturales aparte del domingo por la mañana, argumentan ellos, la diversidad de la iglesia es superficial en el mejor de los casos.
En Bethel Cincinnati, una congregación aproximadamente compuesta de la mitad negra y la otra mitad blanca, los grupos pequeños son integrados y no los basan en la geografía. Como tales, son el lugar principal donde los miembros interactúan en posibles asuntos de polémica.
"Si no podemos entablar conversaciones sobre raza dentro de nuestro grupo pequeño, ¿qué esperanza tenemos de ser voz de sanidad para nuestra nación y para el mundo?" dijo el Pastor Brian Taylor.
Para crear el ambiente para estas conversaciones, sin embargo, las iglesias deben valorar la diversidad aun si es inconveniente, dijo Mark DeYmaz, presidente de Mosaix Global Network.
A causa de que muchas ciudades americanas y suburbios permanecen divididos por raza, las iglesias puede que "inconscientemente estén promoviendo segregación" en sus grupos pequeños al establecerlos por sectores, dijo él.
"En realidad, no importa las intenciones, "si las iglesias sencillamente adoptan grupos pequeños agrupados geográficamente, es fácil para las minorías tener la percepción que esto es otra forma para que los anglosajones estén cómodos," dijo él. El énfasis en la proximidad también "alimenta la actitud de comodidad y conveniencia—precisamente las cosas que nos mantienen segregados."
Los líderes de la Iglesia People de Cincinnati no requieren grupos pequeños con diversidad étnica, sin embargo sí experimentan. Para sus grupos pequeños de seis semanas bianuales, la iglesia le asigna a cada etnia representada en la iglesia un bolígrafo de distinto color.
"Usamos los Skittles (dulces de muchos colores) como nuestra analogía," dijo Oneya Okuwobi, coautora del libro The Multi-ethic Christian Life Primer con DeYmaz y quien dirige la educación multicultural en la iglesia. "Esto ayuda a las personas a identificar al grupo que necesita mayor diversidad," dijo ella. "Si la lista de su grupo no se parece a una bolsa de Skittles, entonces, usted debe apuntarse en otra lista."
Finalmente, las iglesias multiétnicas—sin importar el método que usen para los grupos pequeños—buscan más que sólo diversidad geográfica.
De otra manera podrían terminar con grupos de diversas personas extrañas sentadas juntas los domingos en vez de ser una congregación que comparte la vida junta, dice Aaron Cho, pastor de grupos pequeños en la Iglesia Quest de Seattle e hijo de inmigrantes coreanos.
"Eso realmente no es lo que buscamos," dijo él. "¿Cómo se ve el estar reconciliado? ¿Cómo se ve el esforzarse para tener relaciones y conexiones más profundas con los demás?"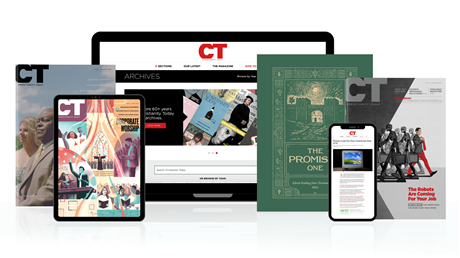 Subscribe to Christianity Today and get access to this article plus 63+ years of archives.
Home delivery of CT magazine
Complete access to articles on ChristianityToday.com
Over 120 years of magazine archives plus full access to all of CT's online archives
Subscribe Now
Mi grupo pequeño se parece a mí
Mi grupo pequeño se parece a mí