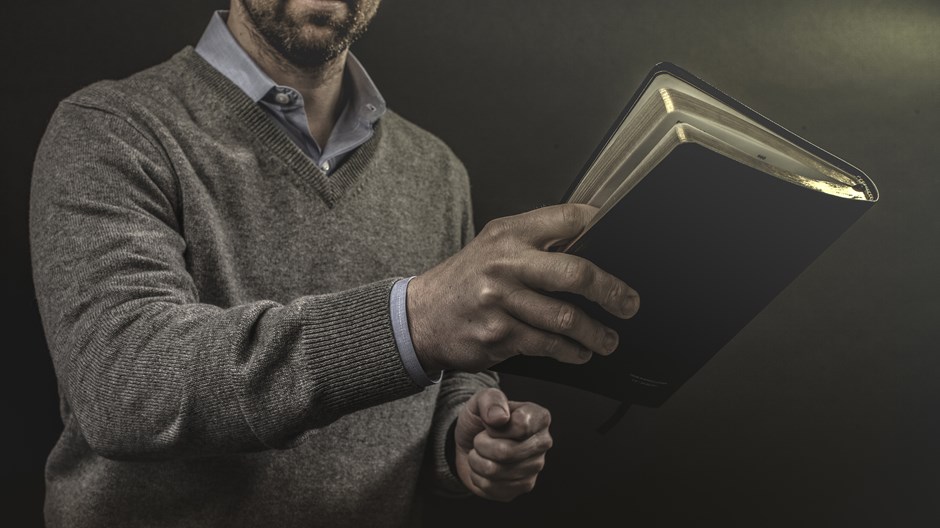 Just as it is wise and prudent to have a "long term directive" so that family members know the wishes of their loved one prior to his or her passing, it is imperative that a church and its staff are involved in leadership transition while the church and the leadership is healthy.
As founder of a megachurch in the Dallas Metroplex, I determined early on that I would not ex- tend my pastoral tenure beyond my effectiveness and the church's healthy growth rhythm, but rather make a transition when both (me and the congregation) were enjoying vibrant ministry and growth. As my ministry opportunities expanded, it was evident that both the local church and the church's growing network needed undivided attention. I began to seriously pray, observing the staff that had joined with me in our leadership team.
It soon became clear that my youngest son, Tim, was the one God had anointed as my successor—not because he is my son, but because he was anointed and equipped to take the congregation to a new level. We had 5 pastors on our staff, two of those were my sons. I spoke on occasion with each of my sons about their future role in ministry. It was equally obvious that my oldest son, Stephen, was gifted as an exhorter and missionary with a great people skills to encourage other pastors, particularly throughout Latin America, where our network has flourished.
About a year to 18 months before passing the lead pastoral role to my son Tim, I met with him and told him that I felt he was the person that God had anointed to be my successor as the Senior Pastor. I made a pledge to him at that time that no other elders, deacons, or hired staff members would be chosen without his approval. I did not want to encumber him with people that might not have the proper chemistry for a successful working relationship. I kept my promise, and I was so pleased with his mature selection process as we moved forward toward the proposed transition.
Not only did I notify the staff, but the congregation as well, that anytime I was out of town, Tim was in charge and his decision carried the same weight as if it were my decision. I made the entire pastoral team aware of the future transition and released them to make their own decision about working under his leadership long term. Today, I am glad to say that the most senior elders that I had named continue to this day as elders under his leadership.
After properly informing the staff of the transition period, we called a meeting with the elders and key leaders to let them know what our transition strategy was. It was obvious that they trusted me and they trusted Tim. Even though some of the elders were in position while Tim was still a teenager; but his testimony was pure, and his service as the worship leader and oversight of many areas was excellent, so his youth was never in question. Tim was only 32 when he assumed the role as Senior Pastor.
I also delivered messages that gave clarity to the congregation that I would not always be their pastor, but that all of us must grow and enter into new dimensions that God has prepared for us.
On the day of the official transition, I preached a message about Elijah and Elisha and the mantle that Elijah wore. As I preached, I draped a cloth shawl around my shoulders as a part of my illustrated sermon. I mentioned how God promoted Elijah to another level and the mantle he was wearing fell to the ground. As I made that point, I allowed the shawl to fall from my shoulders to the floor. Then I mentioned that even though previously Elijah would place his mantle (his anointing) on Elisha, on this occasion, it became Elisha's responsibility to pick it up. I announced to the congregation that the pastoral mantle would now be taken up by the person who picked it up and draped it on his shoulders. As Tim started up the steps to the platform, the entire congregation stood to their feet and clapped for a very extended period of time.
My releasing pastoral oversight was very important. I did not try to hold on nor make decisions from that day forward. My relationship with Tim today is strong and we have a mutual trust.
Even though since the transition, some members have stopped me in the hallway to ask for counsel or ask for an appointment. My first response: "Have you spoken to your pastor?" Usually with that, the message is perceived and they know that I honor the pastor and his authority. (Of course, there are times when Tim has sought my counsel. He asked me to serve on his board.)
When transition is done properly, both outgoing and incoming pastors will experience a great fulfillment and be fruitful in their new assignment. Good transition gives security to the members. A legacy is enjoyed and a future anticipated that takes us from glory to glory.
Ralph Holland serves as overseer of a network of churches throughout Latin America that is an outgrowth of the Mundo De Fe church that he and his wife, Donna, founded in the Dallas area. Having resided in Latin America for 14 years, he is an effective communicator in the Spanish language. Dr. Holland has two doctoral degrees from Phoenix University of Theology.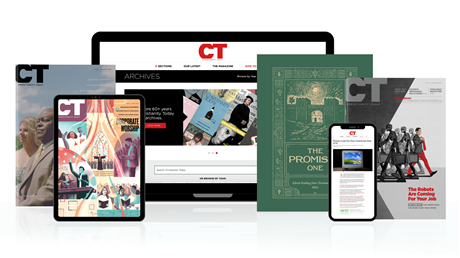 Subscribe to Christianity Today and get access to this article plus 63+ years of archives.
Home delivery of CT magazine
Complete access to articles on ChristianityToday.com
Over 120 years of magazine archives plus full access to all of CT's online archives
Subscribe Now
Picking up the Mantle
Picking up the Mantle