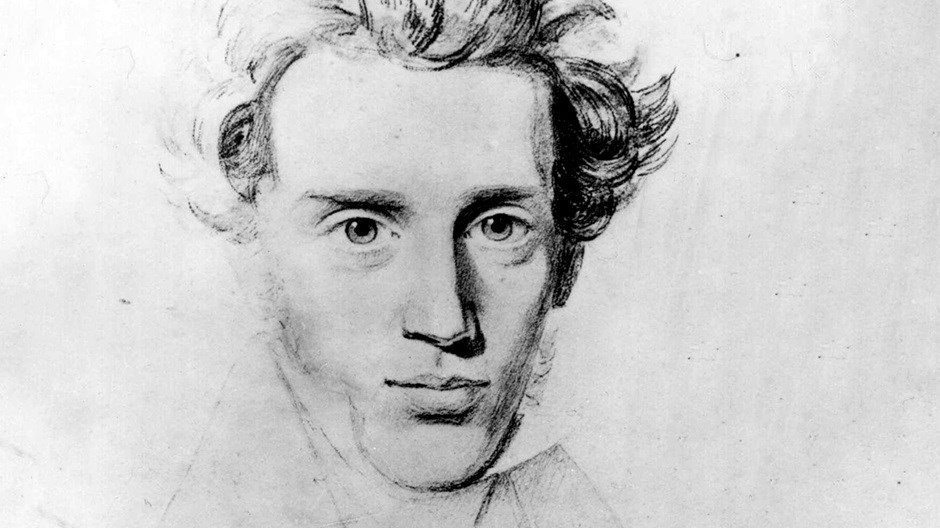 Hace años, Christianity Today publicó una caricatura ilustrando a Francis Schaeffer frente a las puertas del cielo. Al revisar el Libro de la Vida, Pedro le dice, "Déjeme ver Dr. Francis. Creo que a Tomás Aquino le gustaría hablar con usted."
El teólogo medieval Católico no fue el único luminar Cristiano que se vio en conflicto con Schaeffer. Søren Kierkegaard fue otro de los blancos populares. ¿Quién se puede olvidar del ataque de Schaeffer de que la noción del "brinco de fe" del danés melancólico aceleró el "escape de la razón" de la civilización Occidental y nos hundió en la "línea de la desesperación"? Debido a esta y otras caricaturas similares, los evangélicos con frecuencia han visto a Kierkegaard con sospecha.
Afortunadamente, el libro escrito por Mark Tietjen Kierkegaard: A Christian Missionary to Christians (IVP Academic) [Kierkegaard: Un misionero Cristiano a los Cristianos] debe poder corregir el récord, en primer lugar sobre lo que Kierkegaard quiso decir con el concepto del "brinco." Muchos eruditos Cristianos han elogiado a Kierkegaard como un aliado ortodoxo. Pero Tietjen, capellán en Stony Brook School en Nueva York, va más allá. Al escribir para aquellos que no saben la jerga filosófica o teológica, muestra cómo el cúmulo de su obra da testimonio al hecho de que el Cristianismo nominal no es Cristianismo en lo más mínimo.
Para hacer a un lado la basura, Tietjen primero presenta un vistazo de la vida y el pensamiento de Kierkegaard. Escondido en esta defensa de las credenciales teológicas de Kierkegaard se encuentra una buena explicación de por qué los Cristianos no deben sospechar de la filosofía. El retrato que surge es de un pensador Cristiano riguroso laborando dentro de la tradición Luterana Reformada: un heredero auténtico de Lutero en su mejor momento, y un precursor de héroes que vendrían después como Bonhoeffer. En particular, Kierkegaard preparó el camino para analizar cómo la iglesia toma parte en el "abaratar del Cristianismo."
Tietjen útilmente explica que la misión de Kierkegaard fue hacer el Cristianismo más "difícil" para los Cristianos. En el Dinamarca del siglo diecinueve, nos dice, "las declaraciones del Cristianismo se deterioraron hasta llegar a ser nada más que la simple doctrina que uno tiene que memorizar para ser confirmado. En lugar de maravillarnos frente a la gran paradoja de que Dios se hizo humano para salvarnos de nuestros pecados, el Cristianismo como una institución cultural meramente asumió esa creencia, encontrándola trivial y fácil de creer." Pero Kierkegaard advirtió que el Cristianismo no puede ser "tan simple como el subirnos los calcetines." En todos sus escritos, Kierkegard buscó mostrar que la fe en Jesús demanda pasión y dedicación absolutas, no un mero asentimiento a una "cosmovisión Cristiana."
El resto del libro evalúa cómo Kerkegaard buscó inquietar a los Cristianos nominales lo suficiente para que ellos consideraran el evangelio. Como lo sugiere el subtítulo del libro de Tietjen, Kierkegaard se vio a sí mismo como un misionero al Cristianismo cultural. El libro provee comentario amplio sobre la perspectiva alta que Kierkegaard tenía de Cristo, su perspectiva relativamente baja sobre la naturaleza humana, y su perspectiva singular sobre el testimonio Cristiano, y su convicción de que la fe es más que recibir una letanía de doctrinas.
Las secciones más potentes de Tietjen tratan el ataque de Kierkegaard contra el Cristianismo y sus líderes. Al predicar una versión cognitiva o cerebral de Cristo, los pastores contemporáneos de Kierkegaard convencían a los oyentes a que admiraran a Cristo y aun a que creyesen en él como el Hijo de Dios. Pero como Kierkegaard aclaró, Jesús no vino para ser admirado, sino a ganar seguidores, para ser imitado" (1 Co. 11:1). Como contestó Kierkegaard en Práctica en el Cristianismo, "La predicación ha sido abolida," con los líderes de la iglesia reducidos a hacer "observaciones" teológicas interesantes" que no cambian la vida de la gente.
Históricamente, los evangélicos se han enfocado casi obsesivamente en la apologética y la precisión doctrinal. Esas no son cosas malas, diría Kierkegaard. Pero no son la esencia del Cristianismo. Ser puro de corazón significa arrepentirnos de nuestros pecados, reorientando nuestra voluntad a obedecer a Jesús, y a sufrir voluntariamente en nombre de él. Todavía necesitamos un "misionero a los Cristianos," y Tietjen nos reconecta con alguien que llena la descripción del cargo tan bien como siempre.
Gregory Alan Thornbury es presidente de The King's College en la ciudad de Nueva York. Es el autor de Recovering Classic Evangelicalism: Applying the Wisdom and Vision of Carl F. H. Henry (Crossway) [Recobrar el pensar evangélico clásico: Aplicar la sabiduría y visión de Carl F. H. Henry].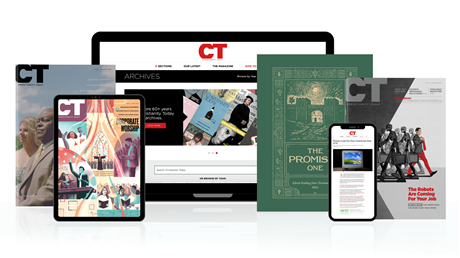 Subscribe to Christianity Today and get access to this article plus 60+ years of archives.
Home delivery of CT magazine
Complete access to articles on ChristianityToday.com
Over 120 years of magazine archives plus full access to all of CT's online archives
Subscribe Now
Por qué seguimos necesitando a Kierkegaard
Por qué seguimos necesitando a Kierkegaard