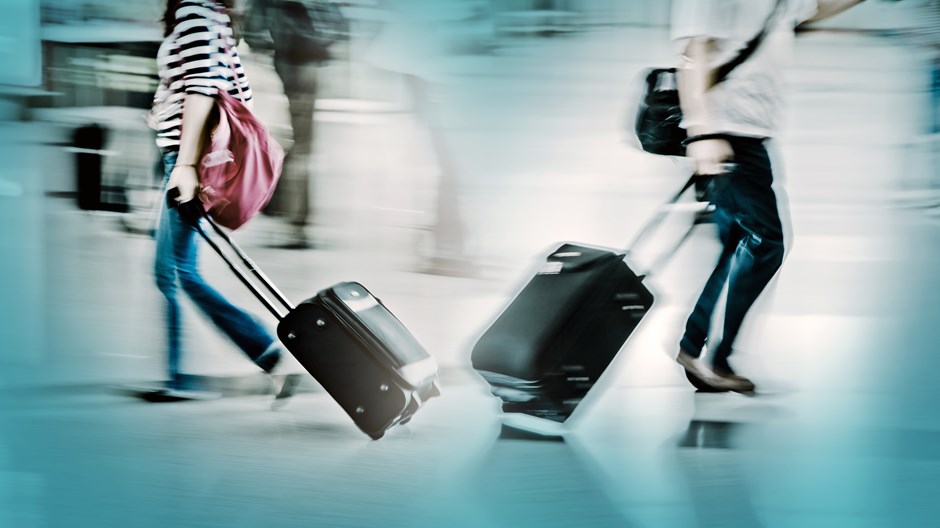 Image: Pan Xunbin / Shutterstock
Después de sufrir un ataque de pánico en una oficina municipal en Shenzhen, yo comencé a preguntarle a Dios por qué él me había traído a la China.
Mi esposo y yo nos habíamos mudado al otro lado del mar creyendo que habíamos sido llamados a trabajar en la nueva empresa de mi esposo. Yo dejé mi trabajo y amistades que amaba para apoyar su sueño de proveer productos solares para los países en desarrollo. Yo me convencí a mí misma que ese también era mi sueño.
Pero en menos de un año, nuestro intento de forjar una vocación mutua se disipó. El trabajo continuo de empresario, combinado con el navegar de mi identidad china americana en una cultura sorprendente extraña, me empujó a una debilitante depresión. Sin una comunidad, carrera, o la salud emocional para buscarlas, yo ya no tenía sentido de propósito. Y culpé al fuerte llamado que Dios le había hecho a mi esposo y que nos había llevado allá.
Al final, tuvimos que confrontar una pregunta que muchas parejas se hacen: Dios nos ha llamado juntos en matrimonio, ¿pero qué llamados tiene para cada uno de nosotros? ¿Cómo armonizamos—y apoyamos—nuestros distintos dones y propósitos?
En el matrimonio, el esposo y la esposa se ofrecen a sí mismos en sumisión mutua y amor sacrificial. Pero una sola carne no necesariamente significa un solo llamado. A cada uno se le da una manifestación especial del Espíritu para el bien de los demás." (1 Cor. 12:7, NVI).
La manera en que nosotros practicamos nuestro "algo que hacer" dentro del matrimonio y la familia puede ser frustrante cuando el llamado del cónyuge—ya sea en el hogar, el despacho, o la iglesia—es totalmente consumidora y requiere gran sacrificio de su cónyuge.
Parecía que mi esposo y yo teníamos que turnarnos para vivir con propósito divino. En tanto que estuvimos en la China, yo sufría mientras mi esposo florecía. Si regresábamos a los EU, él dejaría la oportunidad de su vida para que yo pudiera regresar a mi trabajo y a la gente que yo amaba.
Demasiados matrimonios—de empresarios, pastores, misioneros, ejecutivos, defensores, y otros profesionales apasionados—se dan por vencidos por este desbalance. Puede conducir a la insatisfacción, resentimiento e infidelidad. Y tiene consecuencias para nuestra fe. Ambos hombres y mujeres se sienten inquietos cuando pierden de vista el propósito que Dios les ha dado mientras ven que otros sí siguen los de ellos. El deseo de encontrar ese propósito puede ser abrumador.
El teólogo William Placher escribió:
Si el Dios que nos ha hecho ha concluido que hay algo que nosotros debemos hacer—algo que se ajusta a la forma en que fuimos creados, y que al hacerlo nos permitirá glorificar a Dios, servir a otros, y vivir más ricamente nosotros mismos—entonces la vida deja de ser tan vacía: mi historia tiene un significado como parte de una historia mayor finalmente formada por Dios.
Todos tenemos el mutuo deseo innato de unir nuestra historia a una historia más grande. Ese deseo no se desvanece con el matrimonio. Durante mi etapa obscura, aprendí que Dios no nos pide escoger entre apoyar a nuestro cónyuge y seguir nuestro propio llamado. Él desea darnos las dos cosas. Y, en su creatividad infinita, Dios puede hacerlo.
Puede haber períodos cuando las parejas dan prioridad a la vocación de su cónyuge. Sin embargo en esas etapas, podemos confiar que Dios todavía está dotando al esposo y a la esposa con un propósito—si no es en ese instante, entonces lo hará en su perfecto tiempo. Hoy recordamos a Elisabeth Elliot como misionera, oradora, y autora, llamados que se formaron después de la muerte de su esposo en el campo misionero. El compromiso de su esposo de vivir el propósito de Dios, a pesar de terminar en tragedia, terminó formando su trabajo de toda una vida. Y Jen Hatmaker, mientras su esposo sirve como pastor de una iglesia y pionero de alcance caritativo en Austin, ella ha encontrado un llamado dinámico escribiendo y enseñando la Biblia a través del país.
Los propósitos de Dios para mí no los iba a lograr en el llamado de mi esposo, o separado de ese llamado, sino a través de él. Dios quiso absolutamente que yo estuviera en la China—por mi propio bien. Al dejar lo que me era familiar, Él quitó el desorden en mi vida; al buscar desesperadamente propósito, Él abrió la puerta para que fuera escritora, vocación que yo no tenía el valor de seguir.
Aun cuando uno de los cónyuges parece tener la vocación más llamativa, la del otro cónyuge nunca es relegada. Todos tenemos un rol en la historia de Dios, y el descubrir ese rol puede enriquecer nuestros matrimonios también. Podemos traer más versiones vibrantes de nosotros mismos a la relación—creando más oportunidades para aprender de nuestros cónyuges que fueron creados como personas únicas, y alabar al Dios en cuya imagen fueron maravillosamente creados.
Dorcas Cheng-Tozun es escritora, bloguera, editora y vive en San Francisco Bay Area con su esposo e hijo. Ella tuitea @dorcas_ct .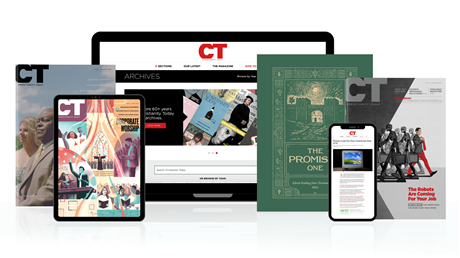 Subscribe to Christianity Today and get access to this article plus 60+ years of archives.
Home delivery of CT magazine
Complete access to articles on ChristianityToday.com
Over 120 years of magazine archives plus full access to all of CT's online archives
Subscribe Now
¿Puede un matrimonio apoyar dos llamados?
¿Puede un matrimonio apoyar dos llamados?