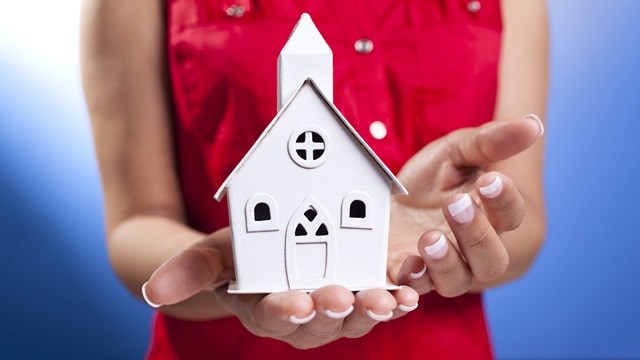 Image: Pamela Moore / iStock
Era un domingo por la mañana normal. Llegamos a la iglesia temprano para el estudio bíblico, y nuestros hijos—Penny, de 10 años de edad, William, 7, y Marilee, 5—corretearon hacia la planta baja para jugar. Aparecieron 45 minutos más tarde para servir como ujieres de la semana. A pesar del conflicto sobre a quién le tocó saludar y a quién le tocó repartir los programas, lograron saludar a todos los visitantes con un abrazo o de mano—A una "compañera de oración" de Penny de 70 años de edad, a una compañera de clase, a una niñera que los cuidó en el pasado, a la encargada de los bomberos voluntarios.
Durante el culto, William, vestido con saco y corbata, leía la Escritura con su papá. Cuando llegó la hora, colocó una pequeña silla roja detrás del púlpito y se paró derechito para leer en voz alta sobre la transfiguración de Jesús. En el carro, después de la iglesia, William dijo, "¡Tuve que dar las gracias como un millón de veces!" porque mucha gente había elogiado su lectura.
Nuestra iglesia tiene Escuela Dominical para niños desde el jardín de niños hasta el quinto año escolar. La mayoría de las mañanas tenemos de 6—8 niños y como 60 adultos en las bancas del piso de arriba. Yo solía pensar que lo pequeño de nuestra iglesia sería un obstáculo para el desarrollo espiritual de nuestros hijos. Nuestra iglesia anterior, multidenominacional contaba con más de 400 miembros, dos cultos, y aulas para la Escuela Dominical repletas. Cuando nos mudamos a un pueblo pequeño, pensaba que esta pequeña iglesia de ninguna manera podría ofrecer todo lo que esperábamos. Quizá podría enseñar a nuestros hijos sobre Jesús o podría conectarlos con la comunidad o mantenerlos emocionados sobre la adoración, sin embargo dudaba que pudiera proveer lo anterior mencionado sin la diversidad de programas y actividades acostumbradas. Incluso no estaba convencida que un lugar tan pequeño pudiera ayudarme a crecer.
Escuchamos mucho hoy sobre las mega iglesias—definidas como congregaciones que cuentan con 500 asistentes de promedio cada domingo. Estas iglesias sirven a la mayoría de los asistentes en los EE.UU. Aun así, de acuerdo al Hartford Institute for Religion Research, 177.000 iglesias—como el 60 por ciento de las congregaciones protestantes en EE.UU.—tienen menos de 100 asistentes por semana. El número medio de asistentes el domingo por la mañana es 75. Por lo tanto nuestra iglesia es la norma. Es fácil quejarse de la falta de programas y profesionalismo, el presupuesto limitado y un equipo de sonido que no funciona perfectamente, sin embargo yo me encuentro cada vez más agradecida por sus bendiciones.
El año pasado, un amigo nuestro falleció de repente en un accidente automovilístico. De sólo 59 años de edad, cada semana se sentaba en la banca atrás de la nuestra y se había dado de voluntario para ser el compañero de oración de William. Penny y William se interesaban tanto por él que insistieron en sentarse junto a mí durante el servicio de homenaje de dos horas. En una iglesia pequeña, las amistades abarcan generaciones por necesidad. No hay las suficientes personas para tener un ministerio especializado para los solteros, familias, y los ancianos. Esto significa que los niños, las personas de la tercera edad, y todos los demás están juntos en esto—en la vida y en la muerte, en la celebración y en la tristeza.
El año pasado, una amiga que asiste a una iglesia pequeña en otro pueblo comenzó a cuestionar la decisión de su familia de estar allí. "El grupo de jóvenes al otro lado del pueblo tiene mesas de futbolín y una banda de rock. Nosotros ni edificio tenemos," dijo ella. Aunque yo también quiero que la iglesia atraiga a nuestros hijos, su comentario me ayudó a reconocer lo bien que las iglesias pequeñas preparan a nuestros hijos para el futuro. Para nuestros hijos, la iglesia incluye adoración, oración, lectura bíblica, y gente que los ama. Eso es todo. No lujos. No espectáculos o producciones. Sólo el frágil y deteriorado cuerpo participando en la obra sanadora de Cristo.
Nuestros niños no tan sólo han podido aprender sobre el amor de Dios hacia ellos sino también cómo amar. Se arremangaron la camisa durante el "domingo de limpieza" para borrar las huellas de las paredes y ordenar el clóset de las manualidades. Han distribuido boletines y leído la Escritura y ayudado con el llamado a la adoración. Han escrito notas de condolencias. Han orado a través del calendario de la iglesia. Han llegado a ser una parte integral de la obra en su totalidad.
Yo no puedo predecir lo que pasará cuando nuestros hijos cursen la preparatoria. Tal vez querrán dormir hasta tarde los domingos por la mañana. Tal vez desearán tener más compañeros—y más anonimato—de lo que pueden encontrar en nuestra iglesia. Tal vez el sermón se les hará aburrido, la música cansada, el café rancio. O tal vez las cosas que pensaba que eran las deficiencias de nuestra iglesia son realmente regalos. Tal vez regresen semana tras semana al lugar donde experimentan el sabor del Reino de Dios, un hogar que les envía a ser sal y luz en la tierra.
Amy Julia Becker es autora de Small Talk (Zondervan) y A Good and Perfect Gift (Bethany). Vive en el oeste de Connecticut con su esposo y sus tres hijos.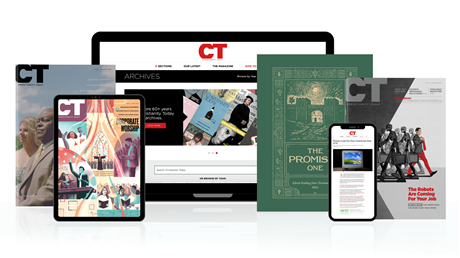 Subscribe to Christianity Today and get access to this article plus 60+ years of archives.
Home delivery of CT magazine
Complete access to articles on ChristianityToday.com
Over 120 years of magazine archives plus full access to all of CT's online archives
Subscribe Now
Sus hijos no necesitan una mega iglesia
Sus hijos no necesitan una mega iglesia