Ucrania: Nación predominantemente ortodoxa escoge a un pastor Bautista como presidente
El enfrentamiento entre Rusia y Ucrania sobre Crimea captó la atención mundial después de las Olimpiadas invernales. Y similar atención recibió también la destitución del presidente pro-ruso Victor Yanukovych después que protestas a favor de la unión europea paralizaron Kiev.
Se pasó desapercibido la persona inusual que se escogió para guiar esta nación, predominantemente ortodoxa, hasta las elecciones en mayo: Oleksandr Turchynov, un muy bien conocido pastor evangélico y político. "Él predica con regularidad en una de las iglesias Bautistas de Kiev," dijo Sergey Rakhuba, líder de Ministerios Rusos, agencia con sede en EU. Él piensa que Turchynov, quien ayudó a eliminar los impuestos de importación sobre las Biblias, puede cambiar la manera de pensar pos-soviética de los nuevos evangélicos que orgullosamente atestan que "un verdadero cristiano no puede ser un político."
Los Pentecostales sanan brecha racial de hace casi cien años
En 1917, el misionero en perspectiva Alexander Howard solicitó a las Asambleas de Dios que lo enviaran a Liberia. Porque Howard era negro, los líderes de la denominación se negaron a hacerlo. Así que él decidió fundar el Concilio Unido Pentecostal de las Asambleas de Dios, que el día de hoy cuenta orgullosamente con 18 iglesias en Liberia.
Las dos denominaciones permanecieron separadas por cerca de cien años—hasta que un proceso de reconciliación que duró alrededor de cuatro años dio como resultado un hermanamiento en febrero de este año con el fin de "enmendar la división." El Concilio Unido Pentecostal "nació en 1919 a causa del racismo," dijo George O. Wood, superintendente de las Asambleas de Dios (cuya membresía el día de hoy incluye un 45 por ciento en minorías). "El día de hoy, el Señor nos a unido otra vez."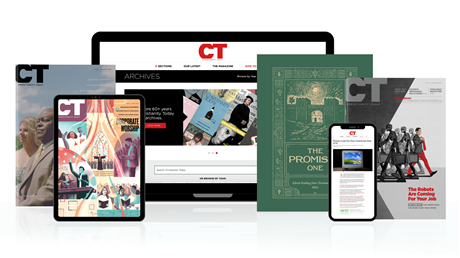 Subscribe to Christianity Today and get access to this article plus 60+ years of archives.
Home delivery of CT magazine
Complete access to articles on ChristianityToday.com
Over 120 years of magazine archives plus full access to all of CT's online archives
Subscribe Now
Noticias: abril 2014
Noticias: abril 2014