Siempre me ha encantado un nuevo año escolar. Me gusta llenar la mochila con nuevos artículos, pero me emociona que cada estudiante tiene la oportunidad de empezar de nuevo en ese primer día de clases. Los nuevos comienzos son un regalo de Dios—y así también lo es una oportunidad educativa. Y ésta es la razón que mi iglesia inicia cada nuevo año escolar con una celebración—El Domingo de la Educación.
Miles de iglesias a través de los Estados Unidos participaran en el Domingo de la Educación el primer domingo de septiembre (4 de septiembre, 2016). Algunas iglesias tendrán un enfoque especial a través de todo el mes. Desde tiempos de oración específicamente para maestros y alumnos a oportunidades para becas e invitados especiales y eventos, líderes de iglesias estarán motivando a sus estudiantes a que tengan éxito en la escuela. Estos pastores y padres desean que sus hijos aprendan a amar a Dios con todo su corazón, su alma, sus fuerzas y su mente (Lucas 10:27).
Las iglesias en que los miembros hablan Español aprecian el enfoque en el éxito educativo. Una reciente investigación de Barna Research Survey de adultos Americanos Hispanos reveló que la educación fue uno de los dos "desafíos mayores" para la comunidad Latina, y que inmigrantes de la primera generación son los que más se preocupan de la educación de sus hijos. Este valor profundo sobre la educación explica porque miles de iglesias, a lo largo de más de 30 estados, se enfocan en la educación, por lo menos por un domingo cada septiembre.
En Nueva York, el pastor Fernando Cabrera y su congregación, New Life Outreach International, han visto como el Domingo de la Educación ha sido de bendición para su comunidad en el Bronx. Explica, "El Domingo de la Educación ha causado que experimentemos la mayor asistencia que jamás hemos visto durante "Labor Day" y ha catapultado la iglesia hacia un crecimiento durante la etapa del otoño. Los niños recibieron mochilas y artículos escolares en una vecindad considerada una de las más pobres de Norteamérica, dentro de su distrito congregacional. Recibieron lo que muchos no hubieran recibido por falta de recursos económicos. Fue algo digno de verse poder ver las caras sorprendidas y con sonrisas cuando recibieron sus artículos escolares."
En Denver, la beca ofrecida a través del Domingo de la Educación hizo una diferencia para Ammi Adame que asiste a La Casa del Alfarero. Hijo de inmigrantes, y la primera generación en asistir a la universidad, Ammi se enfrentó con un gran desafío al pagar su matrícula y libros para sus clases. Durante un servicio del Domingo de la Educación, Ammi se informo de la beca y aplico inmediatamente. Estaba alegre al saber en noviembre que él se gano esa beca.
En Austin, en mi iglesia, Life Church, estaremos regalando un recurso nuevo disponible para el Domingo de la Educación, que es una hoja de información de Scholastic. Le ofrece a padres consejos que pueden implementar en casa, para el regreso a clases de sus hijos.
Las iglesias hispanas ofrecen mucho apoyo para familias e individuos para ayudarles alcanzar la potencial total que Dios les dio. Incluyamos un enfoque en la educación mientras ministramos a nuestros congregantes. Cuando animamos a los estudiantes y a los padres que hagan de la educación una prioridad (desde pre-escolar hasta la universidad), estamos honrando la imagen de Dios en cada estudiante. Estamos equipándolos para mantenerse enfocados en el plan que Dios tiene para ellos y a la vez impactando nuestra comunidad y el mundo.
Si gusta mayor información sobre el Domingo de la Educación, visite www.faithandeducation.com.
Andrea R. Ramirez es Directora Ejecutiva de Faith and Education Coalition, NHCLC.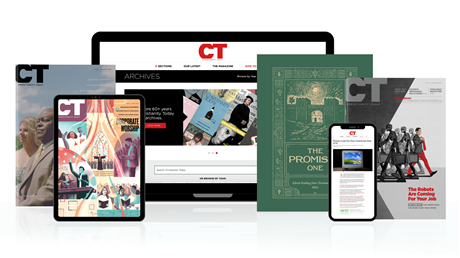 Subscribe to Christianity Today and get access to this article plus 60+ years of archives.
Home delivery of CT magazine
Complete access to articles on ChristianityToday.com
Over 120 years of magazine archives plus full access to all of CT's online archives
Subscribe Now
¿Un año escolar excelente empieza en—la iglesia?
¿Un año escolar excelente empieza en—la iglesia?