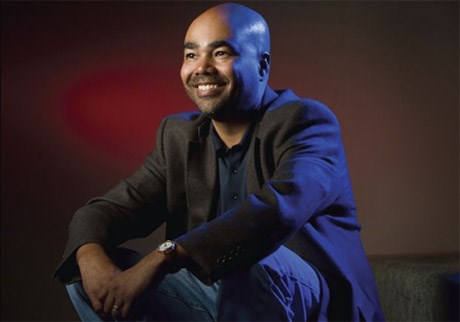 Este artículo fue publicado en colaboración con la Conferencia Nacional de Liderazgo Cristiano Hispano (NHCLC, por sus siglas en inglés).
Si usted está estudiando teología sistemática y tiene que estudiar griego y hebreo en tarjetitas, puede pensar que una biblioteca callada sería el lugar perfecto. No es así para Robert Gelinas. Mientras trabajaba en sacar su título en estudios bíblicos, iba a un lugar donde se tocaba jazz que permanecía abierto hasta tarde y ofrecía tazas de café ilimitadas. Les hablaba a los músicos acerca de Jesús y ellos lo educaban en la música de jazz. "Fue allí", dice Gelinas, "que me di cuenta de que el jazz es más que música y cuando se entiende, se puede aplicar a la oración, al estudio de la Biblia y a la manera en que nosotros adoramos".
Hoy Gelinas es pastor principal de Colorado Community Church en Aurora, donde además fundó el Proyecto 1.27, un ministerio de adopción que fomenta la adopción de niños en el sistema de cuidado tutelar (foster care) del estado. (Gelinas y su esposa, Bárbara, tienen seis niños-uno biológico y cinco adoptados, incluyendo dos de Etiopía.) Pero en estos días Gelinas es mejor conocido como el Teólogo del Jazz. Él tiene un sitio en las redes sociales bajo ese nombre (Jazz Theologian), libros titulados Finding the Groove: Composing a Jazz-Shaped Faith [Encontrando el ritmo: componiendo una fe en la forma de jazz] (Zondervan) y otro que se publicó en el 2011, Strange Fruit: Responding to the Blues Note of the Cross [Fruto extraño: respondiendo a la nota de blues de la cruz] (Zondervan).
Preguntas & Respuestas
¿Quiénes son tus músicos de jazz favoritos?
Disfruto de Miles Davis, de John Coltrane, de Charles Mingus y Dexter Gordon de tiempos atrás. Hoy me gustan Kirk Whalum, Roy Hargrove y Marcus Miller. Pero mi artista favorito de jazz es el gran novelista americano Ralph Ellison, quién demostró que jazz es más que música, con su novela clásica, Invisible Man. Ellison demostró que si entendemos los fundamentos del jazz, lo podemos ver expresado en una variedad de maneras.
¿Qué es la "teología del jazz"?
La teología del jazz es lo que sucede cuando expresamos los elementos básicos de jazz en nuestra relación con Dios—la síncopa, la improvisación, y el llamado y la respuesta. Estos elementos nos permiten encontrar nuestra propia voz dentro de las Escrituras; experimentar la vida en concierto con otros cristianos; realmente tener tiempo como líderes que sirven en vez de que el tiempo nos tenga a nosotros; y cantar "los blues", para no malgastar ningún dolor.
¿Qué quiere decir usted por "cantar los blues" para no malgastar ningún dolor?
Cantar "los blues" es aceptar la cruz de Cristo y la cruz que él nos llama a cargar. En el proceso nosotros nos damos cuenta de que Jesús no sólo nos redime de nuestro pecado y tristeza, sino también redime nuestro pecado y nuestra tristeza.
¿Cómo luce en tu vida una fe formada por la música jazz?
Me ayuda como un líder que procura servir a los demás. Un baterista de jazz que está sentado detrás de la banda tiene el peor asiento para ver, pero el mejor lugar para escuchar. Desde ese lugar, él es capaz de acelerar y demorar el tiempo dependiendo de lo que otros estén haciendo. Como pastor, esto me recuerda que una de las mejores cosas que puedo hacer es escuchar lo que otros dicen sobre lo que Dios está haciendo en sus vidas, de manera que pueda servirles como Cristo lo haría.
Traductora: Rosita Ortiz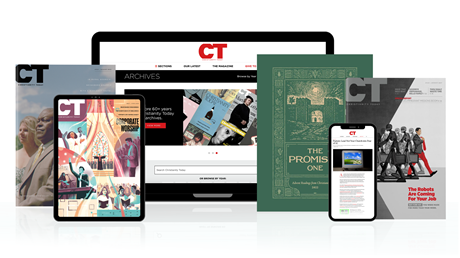 Annual & Monthly subscriptions available.
Print & Digital Issues of CT magazine
Complete access to every article on ChristianityToday.com
Unlimited access to 65+ years of CT's online archives
Member-only special issues
Subscribe
Una Fe en Forma de Jazz
Una Fe en Forma de Jazz