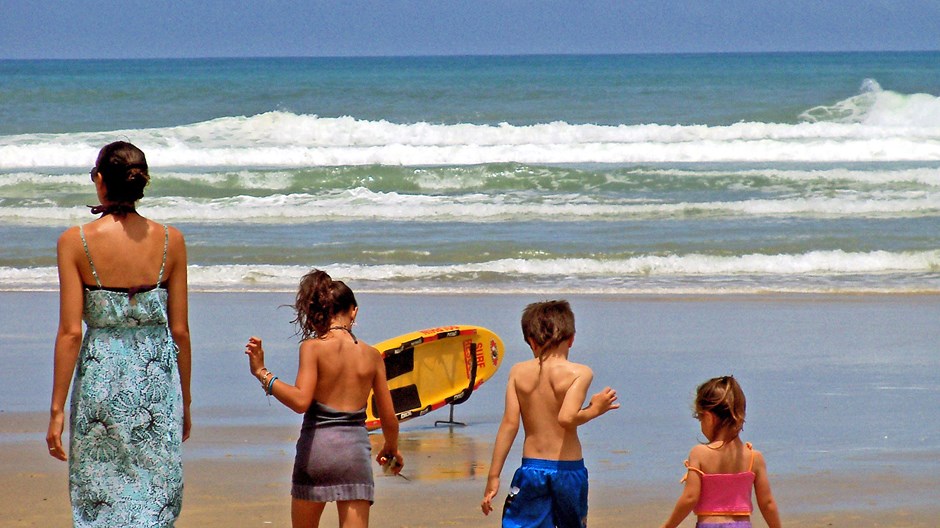 Image: Kiran Foster / Flickr
El verano puede ser la temporada del año favorito de sus hijos – ¡O en segundo lugar después de la Navidad. Un secreto poco conocido para muchos padres que les interesa que sus hijos aprendan todo el año, es que el verano, esta temporada favorita, es un tiempo ideal para seguir aprendiendo.
Según algunas investigaciones, lo que ayuda a mejor predecir el éxito de los estudiantes en la escuela no es el ingreso económico de la familia o el estatus social, sino el nivel de apoyo de la familia a la educación. Los siguientes cuatro consejos le ayudarán a cualquier familia a apoyar el aprendizaje durante todo el año.
¡Use el conocimiento natural que usted tiene sobre sus hijos! Como el primer maestro de sus hijos, ellos dependen de usted mucho más que de cualquier maestro para asegurar que sus necesidades son suplidas – incluyendo sus necesidades académicas.

Sugerencias de verano: Escoga un pasatiempo favorito ( futbol, cocinar, etc) e introduzca a su hijo a lo básico de este pasatiempo. Dependiendo de la actividad, usted le enseñará o reforzará habilidades como medir, leer, y la resolución de problemas mientras que pasan tiempo divirtiéndose. Permita que su niña le ayude en cada faceta, desde planear, a la recopilación de recursos, y limpiar o la discusión de opciones para resolver desafíos inesperados.

Esfuercese por crear un ambiente en casa que fomenta el aprendizaje.

Sugerencias de verano: Vaya semanalmente a la biblioteca o asigne una hora como la hora de lectura familiar – dentro o fuera de la casa. Una "carpa de lectura" sería un ambiente ideal para niños mayores que buscan un tiempo callado y mientras los más pequeños toman una siesta. Inviten a los niños a que le pidan al Señor que use su tiempo de lectura para prepararlos para su propósito y para servirle.

Comunique altas, y al mismo tiempo razonables expectativas para los logros de sus hijos y su carrera futura.

Sugerencias de verano: Vayan al plantel de su colegio o universidad local. Algunas universidades patrocinan campamentos de deporte o académicos para estudiantes jóvenes y les encantaría programar una gira familiar para estudiantes potenciales. Ya que estén en la gira del plantel, considere orar con sus hijos por el liderazgo de esa universidad, los profesores, los estudiantes, y por sabiduría para su familia para escoger la mejor escuela para sus hijos. ¡Este es el tiempo de empezar a soñar por el futuro educativo de sus hijos!

Involúcrate en la educación de sus hijos en la escuela y en la comunidad.

Sugerencias de verano: Muchas iglesias participan en el Domingo de la Educación cada septiembre para celebrar a las maestras, los estudiantes y la educación. Su familia puede inscribirse hoy y recibir recursos para planear un gran evento en su iglesia.
Andrea R. Ramirez es Directora Ejecutiva de Faith and Education Coalition, NHCLC.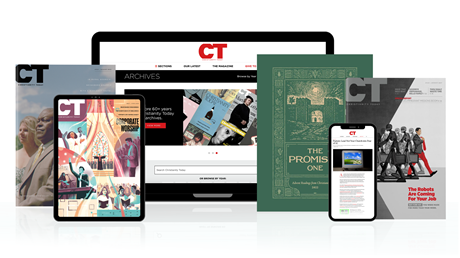 Subscribe to Christianity Today and get access to this article plus 65+ years of archives.
Home delivery of CT magazine
Complete access to articles on ChristianityToday.com
Over 120 years of magazine archives plus full access to all of CT's online archives
Subscribe Now
Verano de diversión = aprendizaje para la familia
Verano de diversión = aprendizaje para la familia