Speaking Out
Life with Dignity
Let's not be too eager to pull the plug on our fellow image-bearers.
It's About God
Why Judge Roy Moore was right—a response to Ted Haggard.
I Fasted from Rush Limbaugh
My passion for the church and those in it runs deeper than my enjoyment of Rush's witty conservative commentary.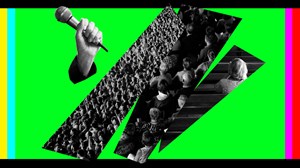 Why We Preach for Proper Names
The local church is small and placed for a reason.
Browse our Full Library of online archives, including past issues of CT magazine.
Access the Archives