Barack Obama
Barack Obama is the 44th president of the United States. He was a Democratic U.S. Senator from Illinois and served three terms in the Illinois Senate. As president, he has made many policy moves related to health care, the economy, abortion, same-sex marriage, religious freedom, and other issues. Obama was baptized at the Trinity United Church of Christ in 1988 and an active member for many years. He formally parted with Trinity in 2008 after statements by Trinity's Rev. Jeremiah Wright became public. During his presidential term, he sought spiritual guidance and prayer from pastors like T.D. Jakes and Joel Hunter. He and his wife, Michelle, have two children. 
Featured Articles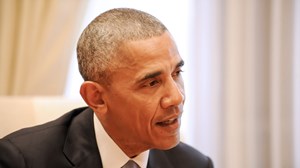 Q&A: Barack Obama
"I believe in the redemptive death and resurrection of Jesus Christ."
Interview by Sarah Pulliam and Ted Olsen
|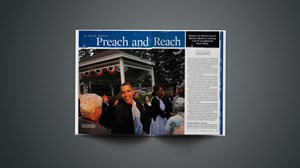 Preach and Reach
Despite his liberal record, Barack Obama is making a lot of evangelicals think twice.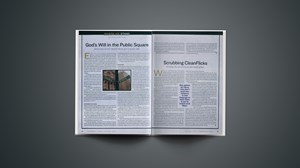 God's Will in the Public Square
Democratic Senator Barack Obama gets it mostly right.
A Christianity Today Editorial
|