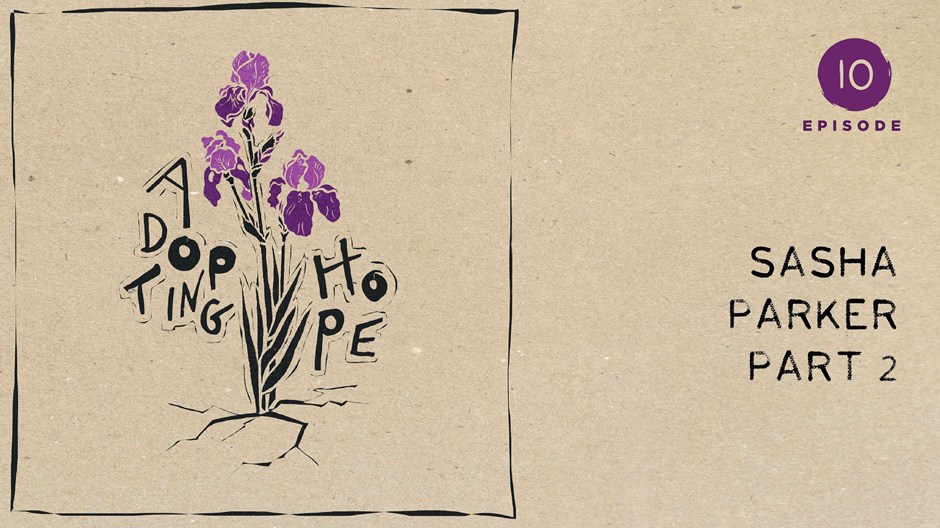 Subscribe to this Podcast:
A personal and intimate act, adoption demands immense intentionality and effort. But does that mean it has to be an isolated, lonely experience? Should the goal be a smooth adoption process that results in a shiny, happy family? Sasha and Mike Parker's stories of adopting five children—growing their family from six members to 11—answer those questions with a nuanced yet emphatic no.
"The story that the Lord has written for us—there's some painful pieces to it," says Sasha. "But I think that we've experienced adoption on a level that we would have never really experienced if we were just the parents who had it all together with their formulas. No. We are broken together and honestly I feel like we're better, broken together."
On this week's episode of Adopting Hope, Sasha shares the second part of her family's story (find part one here). After bringing four children into the world biologically, Sasha and MIke found their hearts stirred toward adoption. They welcomed their first adopted daughter, Ella, home from an Ethiopian orphanage. Ella had medical and therapeutic needs during her first few years at home that required a lot of appointments and specialists. Iit was in that time that the Parkers found their community blessing them in ways that would continue to ripple throughout their family's story.
A college student the Parkers befriended began helping their family by taking Ella to some of her physical therapy appointments. She and her family were connected with a ministry and orphanage in Ethiopia. It was run by a Christian Ethiopian couple and most of the children they cared for had lived at the orphanage for six years or more.
"One day, this sweet girl came up to us and said 'hey, you know, have you guys thought about adopting again? There are children waiting for families at that orphanage my family is connected with,'" Sasha recalls.
Soon, Sasha and Mike saw a picture of a boy named Joseph, who was 12 at the time and was from the area where Ella had lived. They knew he was their son and began the adoption process. A friend in Ethiopia, Maharet, was able to send the Parkers pictures and videos sometimes. And the Parkers began to pray for a family to bring home Joseph's best friend, Samuel, trusting that God would raise up a family for him as well.
Lo and behold, he did. A friend of Sasha's from as far back as junior high school ended up welcoming Samuel into her family. Despite the fact that Samuel's family started the adoption process six months after the Parkers, the boys ended up getting the same court date as each other. Samuel and Joseph flew home on the same airplane. They moved into their new homes just blocks from each other, attended the same schools, and were enrolled in the same grade.
"Only God can do that," Sasha marvels. "It was a huge gift for Joseph to have his best friend in the same community. It would have been really hard [without that]."
It would be easy to stop here, smiling at the near-moviesque glory of this story of family and friendship so intertwined and abundant. But for Sasha, that wouldn't be to tell the whole truth. The whole truth is this—that even in tremendous beauty, there is brokenness.
"It was an adjustment," Sasha says. "It wasn't the easiest thing for him to all of the sudden lose everything. He loved Ethiopia. He was very proud of his heritage and his county. So there was definite loss for him. As many little amazing stories as you have, you still have grief, and you still have to navigate the journey together as a family."
Sasha says that brokenness and humility aren't opposed to healing, they're critical to it. "You learn things about yourself—your insecurities, or wounds you have that come out as you're trying to do this really hard job [of adopting]. And that's okay. We're real. We don't have it all together. It's a process—and for our children to pick up on that vibe from us as parents [is a gift]."
The Parker family's story is not one of idealism nor chaos, but of receiving God's faithfulness and demonstrating it to others as well. As they help Joseph continue to connect to his culture of origin by visiting their favorite Ethiopian restaurant together, or helping him pursue his dream of majoring in agriculture and returning to Ethiopia one day, they find others in Joseph's life replicating small beauties in a broken world—like when one of Joseph's friends from the Wheaton suburbs chooses to celebrate his own birthday with Sam and Joseph at that same Ethiopian restaurant each year.
Some days, brokenness seems so small in the light of beauty. And in others, beauty seems so hard to find in the dearth of darkness. But the mosaic of beauty in broken togetherness? Well, it's like Sasha said. Only God can do that.
Adopting Hope is a production of Christianity Today.
Produced by Mike Cosper, Joyce Koo Dalrymple, and Sasha Parker
Edited and mixed by Alex Carter
Theme song "We've Got This Hope" by Ellie Holcomb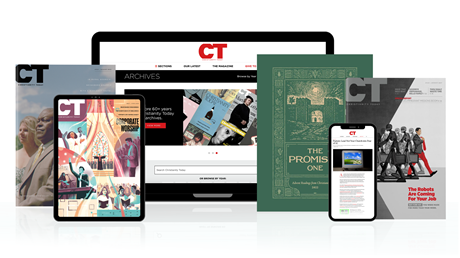 Subscribe to Christianity Today and get access to this article plus 65+ years of archives.
Home delivery of CT magazine
Complete access to articles on ChristianityToday.com
Over 120 years of magazine archives plus full access to all of CT's online archives
Subscribe Now
Adopting Hope: Broken Together
Adopting Hope: Broken Together