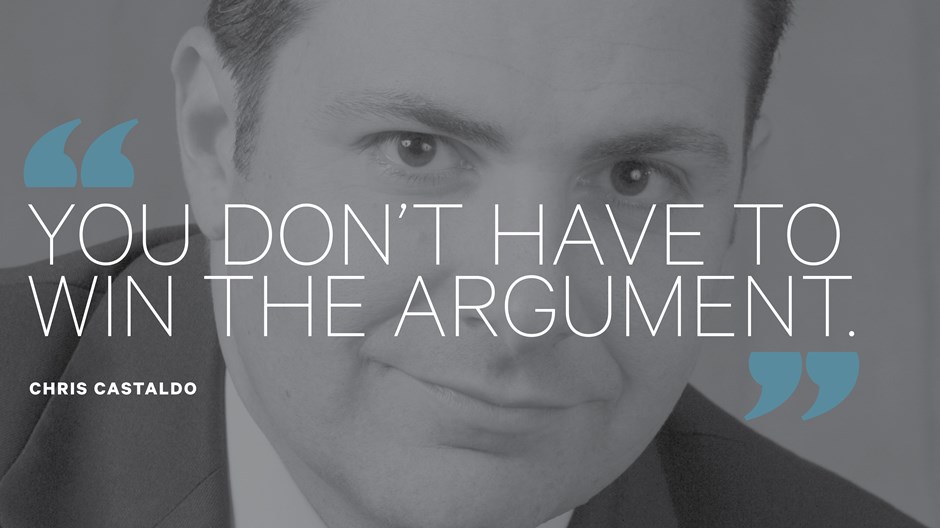 Subscribe to this Podcast:
Local churches, ideally, are places of unity: striving to affirm their members' shared identity and create a sense of belonging, whether through potlucks, small groups, or doctrinal statements. They also can be places of great diversity—points of intersection where distinctions in culture, history, and even belief can lead to friction or celebration (or, more often than not, both).
For some church members, that diversity can be a frightening obstacle, prompting them to wall themselves off and hunker down in cultural and theological foxholes. For leaders like Chris Castaldo, though, the church's variety is an invitation to charitable dialogue—especially between Protestants and Catholics.
A Long Island native, Castaldo was born and raised a Catholic before converting to Protestantism. He now serves as lead pastor of Naperville, Illinois's New Covenant Church; however, "equipping evangelicals for constructive interaction with Catholic friends and loved ones," as his site states, has long been a centerpiece of his ministry.
We asked Castaldo to share what he's learned about bridging the Protestant-Catholic divide. Here's what he had to say:
We read in John 1:14 that Jesus came full of grace and truth. So often, when we sit down with Catholic family and friends to discuss faith, we fall off one side of the horse or the other: We're either foaming-at-the-mouth pit bulls going for the jugular, or we're so open-minded that our brains fall out. I think that our opportunity, our calling, is to be people of theological integrity who articulate clearly and cogently what the Bible teaches, and at the same time, just as we take the Bible seriously, to take people seriously—to see the image of God in them and relate to them with the utmost respect.

Talking about the gospel does not presume what's happening in the heart of the person with whom you're speaking. When we get together with our evangelical Protestant brothers and sisters each Sunday, we need to proclaim the gospel to one another—and, in fact, whenever you and I raise our heads from our pillows each morning, we must preach the gospel to ourselves. To say that we are going to talk about the gospel to someone is not a commentary on the nature of that person's faith as much as it is a statement about who we are as people of the gospel.

You don't have to win the argument. I think there's this underlying assumption that for us to be faithful Protestants or faithful Christians, we need to forcefully argue against the teaching of Rome, the Catholic Church, to demonstrate the facticity of the gospel. I would say it's the spirit of God who works in someone's heart, and your job is to love that person and to communicate biblical truth in ways that are honest, in ways that are respectful. Don't allow yourself to be duped into thinking that it's your apologetic prowess that's going to bring that person to Christ, because it's not. It's going to be your authentic love.
On this week's episode of The Calling, join CT managing editor Richard Clark as Castaldo tells him about his unexpected conversion, why he once gate-crashed a bishop's funeral, and how evangelicals can reflect Christ's grace and truth in their relationships with their Catholic neighbors.
Subscribe to The Calling on iTunes.
The Calling is produced by Richard Clark and Cray Allred.
Theme music by Lee Rosevere, used under Creative Commons 4.0.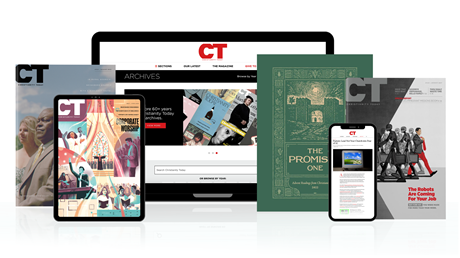 Subscribe to Christianity Today and get access to this article plus 65+ years of archives.
Home delivery of CT magazine
Complete access to articles on ChristianityToday.com
Over 120 years of magazine archives plus full access to all of CT's online archives
Subscribe Now
Chris Castaldo's Solution to the Evangelical-Catholic Divide
Chris Castaldo's Solution to the Evangelical-Catholic Divide