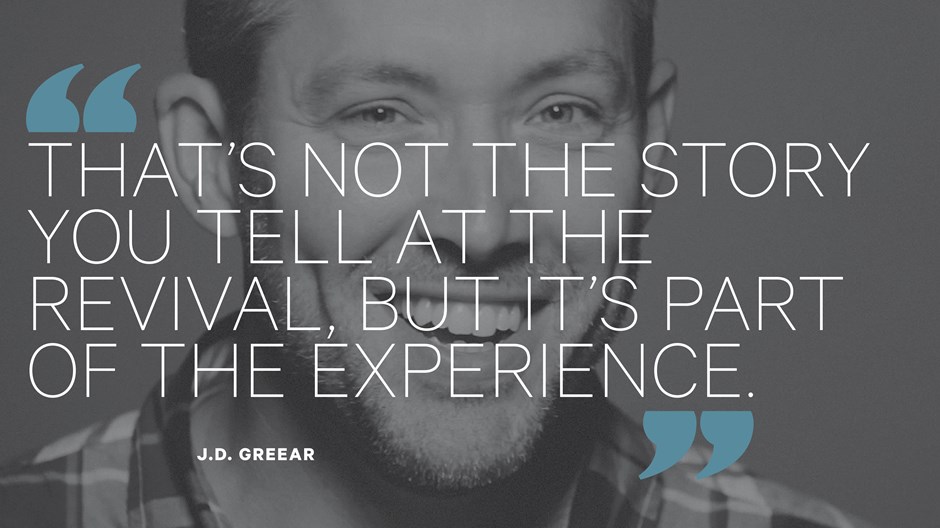 Subscribe to this Podcast:
When you're stuck in a Boeing 747 at 35,000 feet, how do you pass the time? If you're J. D. Greear, odds are you talk with your neighbor about God. (And if that sounds awkward, trust us: he knows.) An author, theologian, and pastor of The Summit Church of Raleigh-Durham, North Carolina, Greear is one of those rare birds who is so passionate about evangelism that he'll take almost any opportunity to strike up a biblical back-and-forth—even if, by his own admission, he crashes and burns as often as not.
You might think someone with that much ministerial fire tends to shoot first and aim second—"the fields are ripe for harvest," after all. In fact, Greear is actually a big fan of waiting. Whether he's helping young college students plan for their futures or writing about how churches stand to "gain by losing," Greear always tempers his missionary fervor with the knowledge that God's work often involves long periods of preparation. It's part of why he thinks the years people spend in seminary are worthwhile:
[In seminary,] you learn how to learn, and you learn how to study. And you learn specifically how to study the Bible. The best courses are going to lead you to the tools that you can then use for the rest of your life. It's rare that I am sitting down writing something, or talking with you, that I remember something one of my professors said and say it. It happens occasionally, but that's rare. What I keep with me is "here's how you use a library. . . . here's how you research." That was extremely valuable to me. Plus, [seminary] gave me a framework. I learned systematic theology. I learned church history. And so I had a mental framework on which to hang things that I learn now.

[I was] a little too active [in ministry while I was in seminary]. I had to back down a little bit so I could concentrate on studies. I also was, at that point, supporting myself mostly. . . . I worked in a freezer for a food line—negative seven below. I also worked in the kitchen of a restaurant making the bloomin' onion. . . . And I worked a third job as a construction guy—basically cleaned up stuff. It was not glamorous; sometimes it can be discouraging. . . .

I tell seminary students that when God calls people in the Bible to great things, or anything, there's always this time of preparation. Moses [spent] 40 years in the wilderness between his call and when he actually delivered Israel. . . . David gets anointed by Samuel to be king, and he doesn't run down to the palace and take charge; he gets sent back to the pasture. What's that like for David, shoveling sheep dung for the next seven years before he even does anything? Then you've got Paul. . . . If you trace the time between Acts 9, when he got called, and Acts 13, when he was appointed, it's 17 years. Seventeen years of him kind of doing nothing.

If that's how God trained Paul, David, and Moses, the idea that you're going to take two or three years, or maybe five or six years, for him to work on your character—you're working jobs that don't seem that glamorous, you're spending a lot of time studying—that's just how God does things.
On this week's episode of The Calling, Greear sits down with CT managing editor Richard Clark to discuss his latest book, running for president of the Southern Baptist Convention, and why the Holy Spirit is better than having Jesus as your senior pastor. So what are you waiting for? Join in!
Subscribe to The Calling on iTunes.
The Calling is produced by Richard Clark and Cray Allred.
Theme music by Lee Rosevere, used under Creative Commons 4.0.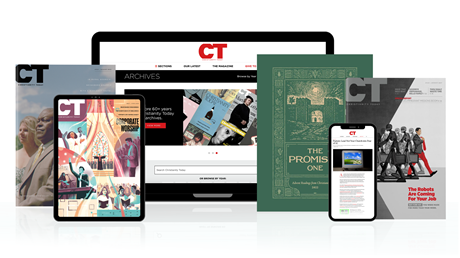 Subscribe to Christianity Today and get access to this article plus 65+ years of archives.
Home delivery of CT magazine
Complete access to articles on ChristianityToday.com
Over 120 years of magazine archives plus full access to all of CT's online archives
Subscribe Now
J.D. Greear and the Long Obedience of Waiting
J.D. Greear and the Long Obedience of Waiting