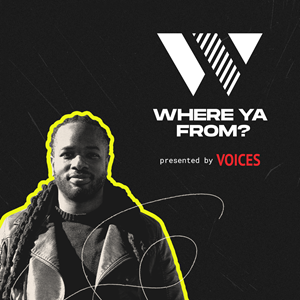 Where Ya From?
Hosted by pastor, teacher, and cultural translator Rasool Berry, the Where Ya From? Podcast provides a space where all people—regardless of our differences—can openly discuss ideas, issues, culture, experiences, faith, and more. Each week, Rasool speaks with diverse Christian thought leaders to discover their "origin stories." The goal: To learn from each other and the Word of God. New episodes release every Tuesday.

The Where Ya From? Podcast is presented by the Voices Collection, a part of Our Daily Bread Ministries, in partnership with Christianity Today.
Latest Episodes
Episode 11
'White Awake' with Daniel Hill
The uncomfortable but necessary conversations about the intersections of race, culture, and faith that the church has often ignored.
Loading More