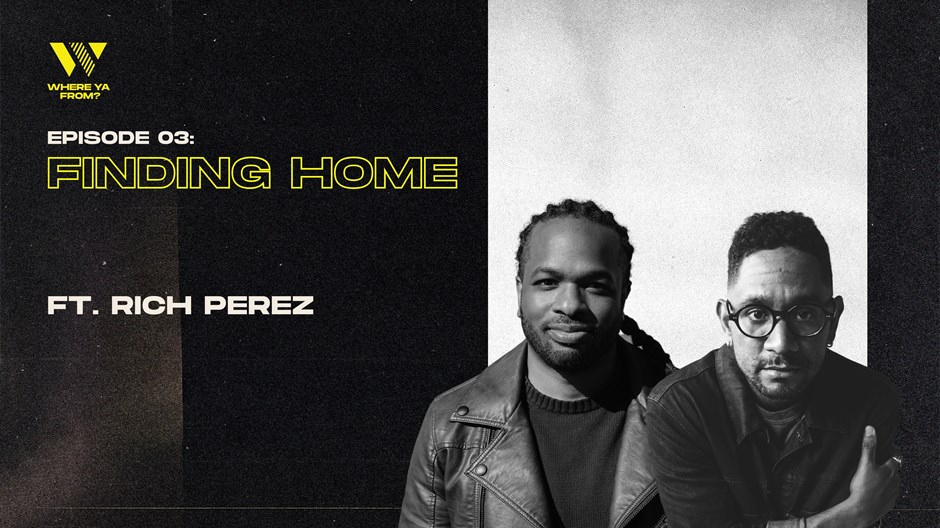 Subscribe to this Podcast:
Our hometowns, cultures, and family experiences shape us. Two people can grow up in the same city, but because of their different neighborhoods, ethnicity, perceived ethnicity, and other influences, can grow up in different worlds. Today, Rich Pérez—a former pastor with a robust and diverse background—describes the many layers of his life, and how these diverse experiences have offered a unique vantage point to discuss how majority and minority cultures can work together for the good of their neighborhoods.
Guest Biography:
Rich Pérez is a unique storyteller and thought-leader in the Hispanic-American experience. His life has layers, and Rich has put a lot of time into understanding these layers and how they've shaped who he is and what he cares about. In 2011, Rich and his family planted Christ Crucified Fellowship in his hometown neighborhood (Washington Heights) in New York City. Rich is also the author of Mi Casa Uptown: Learning To Love Again.
Notes and Quotes:
Bodegas are neighborhood convenience/grocery stores.
"67% of kids in my neighborhood grew up in a single-parent home. 75% of those 67, it was the mom in the picture, not the dad. But I had both of my parents."
"I realized that it was okay for me to blend my faith with things that I have passion for."
"Hackney, London in 2006, at the time had the highest rate of knife stabbings in all of the country."
"I've needed sadness and grief to stick around a little bit because sadness has helped me to honor legacy. Yo, I'm not debilitated by this sadness. But sadness has kept me honest with the legacy."
Rich mentions Kobe and how NBA players are honoring him by playing hard and pursuing Kobe's "Mamba" mentality.
"And I realized that my feelings were gateways to what God was trying to do in me."
"You're in someone's space, so you're forced to have relationship with that someone. And I think this is actually really helpful to the evangelical church in the United States because we're very isolationist. We want to create spaces of our own, but sometimes that also means for our own, and that often can mean a tendency to isolate ourselves from the rest of the world."
"Remezcla is essentially a word used to describe someone that's made up of various things like gumbo soup. And Jesus is a remezcla. He calls Himself the door. The door to what? The door to these two different worlds. Jesus is the door by which earth can meet heaven. As a Dominican American who has lived for so long in the in between of two different cultures and two different worlds, Jesus is so comforting to me."
"Third-culture kids trying to figure out their parents' world and the world in front of them."
"By paternalism, I mean an incessant bend to exist in an over-particular group of people...We don't need paternalism; we need partnership. We don't need control, we need collaboration...but if humility is missing…" it won't work.
"Abundance confuses us...because it creates separation from us and the hurting."
"We need people, if they're going to come into the neighborhood, particularly inner-city, low-income neighborhoods, they have to come up close to the wounds. They have to come up close to the ways that the engine of urban planning is hurting groups of people, and that is going to radically change the way that you look at your resources."
"You've got to be close enough to feel the pain for yourself in order for you to actually make some significant contributions to existing in this neighborhood."
Links Mentioned in Show:
Verses Mentioned in Show:
John 10:7 — I am the door.
Luke 10 — Good Samaritan story
2 Corinthians 8:9 (NIV) — "For you know the grace of our Lord Jesus Christ, that though he was rich, yet for your sake he became poor, so that you through his poverty might become rich."
Notes/Talking Points/Interesting Quotes in Part 2:
"We would end up losing 100,000 lives to the virus."
"New York City at one point of the pandemic being the epicenter of death and loss and grief. But then you would lose life. You would have to grieve the loss of life as you know it."
"You have a lot of people that deal with food insecurity. A lot of people that suffer from cardiovascular diseases, hypertension, diabetes, that become more vulnerable in a pandemic. We saw a lot of people die in our neighborhood because they didn't have access to this or because of food insecurity."
"April 2020 felt like an apocalypse in New York City."
"There was a small island dedicated to just bringing dead bodies at one point."
"It was a very messy time of prayer where whether it was...weeping before God or...desperate cries for His grace and help."
"Why am I so afraid of things coming to an end?"
"I was shaking every time I leaned into the idea that my time as a pastor at this church that we gave so much to was coming to an end."
"Your identity is founded in the activity of God through Jesus, who now calls you a son."
"I wrote a book about planting roots, creating culture, that is something that I still deeply believe, but that I think God is expanding my thoughts about place and how to do that well."
"I think it's okay to re-imagine yourself while still functioning in the gifts that God has given you."
"We aspire to be the things that we see most celebrated."
"I think even making the decision to transition from the church and transitioning from this role has brought a lot of shame, and I've had to process and lean into that shame and try to hear what those feelings are trying to tell me about myself and about God."
"We oftentimes put restrictions on our freedom and then blame God."
Links Mentioned in Show:
Verses Mentioned in Part 2:
Romans 8:26 — "In the same way, the Spirit helps us in our weakness. We do not know what we ought to pray for, but the Spirit Himself intercedes for us through wordless groans." (NIV)
Psalm 51:17 — "My sacrifice, O God, is a broken spirit; a broken and contrite heart you, God, will not despise." (NIV)
Hebrews 4:12 — "For the word of God is alive and active. Sharper than any double-edged sword, it penetrates even to dividing soul and spirit, joints and marrow; it judges the thoughts and attitudes of the heart." (NIV)
From Our Daily Bread Ministries in partnership with Christianity Today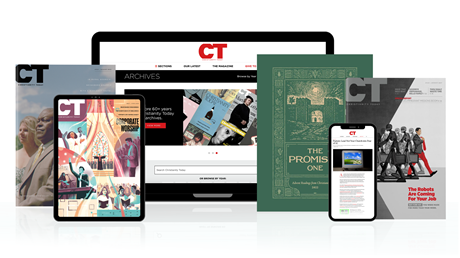 Annual & Monthly subscriptions available.
Print & Digital Issues of CT magazine
Complete access to every article on ChristianityToday.com
Unlimited access to 65+ years of CT's online archives
Member-only special issues
Subscribe
'Finding Home' with Rich Pérez
'Finding Home' with Rich Pérez