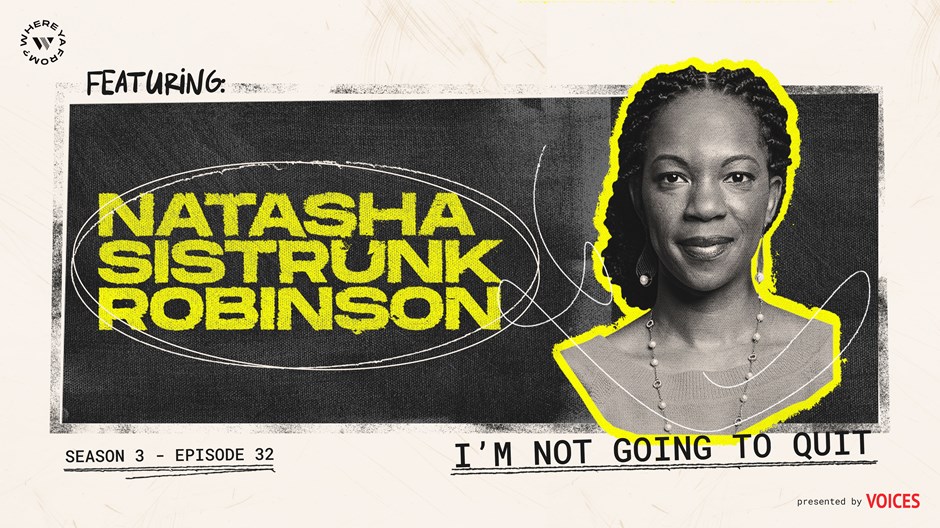 Subscribe to this Podcast:
When Natasha was in sixth grade, her parents sat her down and told her that if she didn't do something to make her stand out, she wouldn't go to college. At the young age of eleven, she made up her mind to be the best of the best in order to affordably go to college. When she enrolled in the Naval Academy, reality hit hard when she realized her public education failed her, she was different and not accepted among her peers or superiors. In this same season of life, the unexpected passing of her mother would require Natasha to become her family's main provider. How do you overcome when the odds seem stacked against you? On this episode of Where Ya From?, Author, retired Marine Officer, and inspirational speaker Natasha Sistrunk Robinson shares her unbelievable story of what it looks like to endure through hardship and cling to the only thing that is true and constant—faith in God.
Guest Bio:
Natasha Sistrunk Robinson is the president of T3 Leadership Solutions, Inc., as well as a sought-after international speaker, executive leader, and mentoring coach with over twenty years of leadership experience in the military, federal government, church, seminary, and nonprofit sectors. She's also the author of many notable books including A Sojourner's Truth: Choosing Freedom and Courage in a Divided World.
Natasha is also host of the podcast A Sojourner's Truth: Conversations for a Changing Culture. She is the Visionary founder and chairperson of the 501(c)(3) nonprofit, Leadership LINKS, Inc., where she cultivates a multi-generational network of influencers who offer leadership education that facilitates impactful living, character and spiritual development. She holds a doctorate from North Park Theological Seminary and is a graduate of Gordon-Conwell Theological Seminary Charlotte and the US Naval Academy. Natasha has proudly served her country as a marine corps officer and a federal government employee at the Department of Homeland Security.
Notes & Quotes:
"It's one thing to have unjust laws on the books that should never be on the books. It's another thing to have just laws on the books, but they have to be enforced."—Natasha Sistrunk Robinson
"I'm like, God, I need you to go because the people who normally go, to do all the things, to show up in such a way, they're not going to be able to do that for me. So I need you to do that and be that for me. And if you do that, I will serve you. And so that was kind of the start of my own personal journey."—Natasha Sistrunk Robinson
"You know, the question is are leaders born or made? And I say both, right? I think some leaders are born. I think some are made. And I think, whether you're born or made, you all need training, you could always get better."—Natasha Sistrunk Robinson
"I know God uses anybody. He uses broken vessels, so to speak, all the time and imperfect people all the time. But I also, I just take that as a try to stay humble in that, but also stay in awe of God in that."—Natasha Sistrunk Robinson
"Disciple making is not just about programming. It's not just about Bible study. It's not just about going to church. It's not just about activity. I look at disciple making in the way that Jesus models for us with the twelve men we call apostles and the women that accompanied them on the journey of investing large amounts of time with small groups of people, because I believe that's where we're going to have the greatest impact."—Natasha Sistrunk Robinson
Links Mentioned:
Verses Mentioned: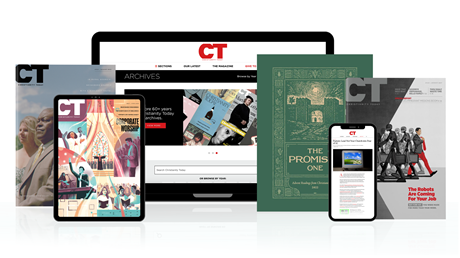 Subscribe to Christianity Today and get access to this article plus 65+ years of archives.
Home delivery of CT magazine
Complete access to articles on ChristianityToday.com
Over 120 years of magazine archives plus full access to all of CT's online archives
Subscribe Now
I'm Not Going to Quit with Natasha Sistrunk Robinson
I'm Not Going to Quit with Natasha Sistrunk Robinson