Haiti
As one of the poorest countries in the world (and the poorest in the Americas), Haiti has long faced problems associated with poverty and government instability. But it has also faced a history of destructive earthquakes; a 7.0 earthquake in 2010 devastated its capital, Port-au-Prince. The death toll was estimated to be at least 220,000 (some estimates claim well over 300,000 deaths) and 1.6 million were left homeless. Years later, the country has yet to recover.
Featured Articles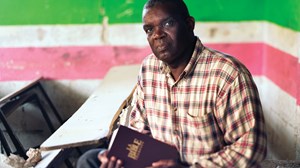 A Different Kind of Tent Revival
How one pastor is tackling Haiti's complex challenges.
'Best Time for a Christian'
Resilient evangelicals vow to restore Haiti, body and soul.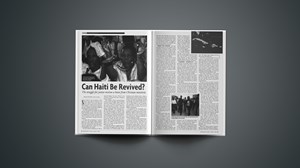 Can Haiti Be Revived?
The struggle for justice receives a boost from Christian ministries.
loading more