Megachurches
Megachurches form the ecclesial context within which a large segment of evangelical Christianity is nurtured. America contains more than 1,000 megachurches, defined as a church with an average weekly attendance of 2,000 or greater, and they also play a substantial role in the evangelical culture of such countries as South Korea. Some of evangelicalism's most important institutions, such as Rick Warren's Saddleback Church network, are megachurches. The development of a megachurch culture has, however, produced a significant backlash, with critics often railing against theological superficiality, vapid worship music, and a seeker-sensitive, consumeristic ethos. Church growth strategies that emphasize upward movement in attendance figures over community cohesion and discipleship formation have also come in for criticism.
Featured Articles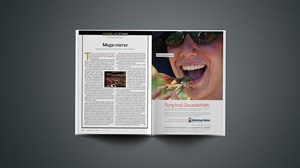 Mega-mirror
Megachurches are not the answer or the problem.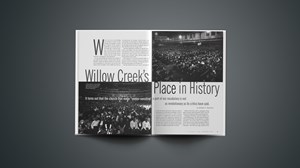 Willow Creek's Place in History
It turns out that the church that made seeker-sensitive a part of our vocabulary is not as revolutionary as its critics have said.
loading more