Pentecostalism
The movement spreading rapidly across the Global South takes its name from Acts 2, where first-century Christians visited by the Holy Spirit began speaking in tongues. Marked by ecstatic worship, prophetic visions—and, unfortunately in some sectors, a "health and wealth" theology that plays to the needs of the disenfranchised—Pentecostalism is like evangelicalism's younger sister: wilder in its expression yet sharing our theological DNA in its attitude toward Scripture, worship, and the sovereignty of God. New leaders of the movement seek to correct its excesses while expanding its power in forgotten pockets of the world.
Featured Articles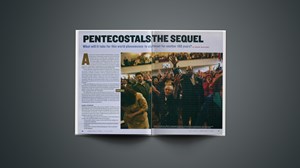 Pentecostals: The Sequel
What will it take for this world phenomenon to stay vibrant for another 100 years?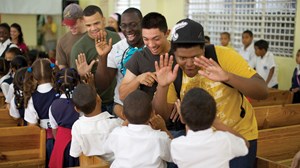 A New Kind of Pentecostal
It's no longer just about raising a hand to God. It's also about reaching out a hand to the needy.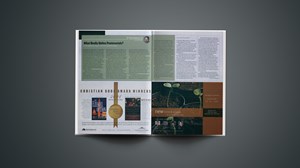 What Really Unites Pentecostals?
It's not speaking in tongues. It may be the prosperity gospel.
loading more