Healthy Leader, Healthy Church
Five reflections on emotionally unhealthy spirituality.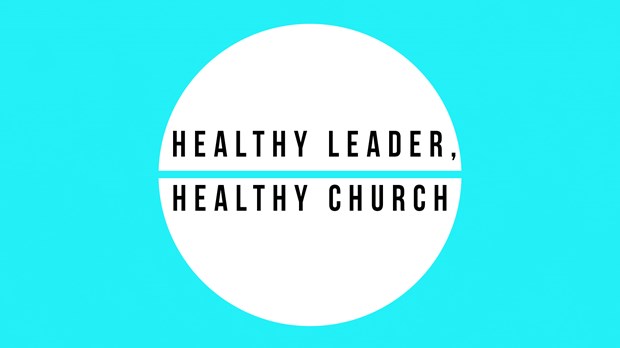 Image: Erick Hodge
In the midst of serving your local church or ministry, it's easy to focus on the ministry instead of focusing on Jesus' ministry in and to me.
When we shift this focus, we can become spiritually and emotionally unhealthy. The work we do for God begins to kill the work God does in us.
The work we do for God begins to kill the work God does in us.
A few years ago, I read a great book on this topic by veteran pastor Dr. Pete Scazzero called Emotionally Healthy Spirituality. In it he wrote about several symptoms of emotionally unhealthy spirituality. Let's look at a few of his descriptions that you may recognize in your own life and ministry.
Using God to run away from God
Often in ministry, we can begin to find ultimate joy and satisfaction in doing ministry, instead of Jesus himself. When this happens idolatry develops. Instead of worshiping Jesus, we worship the ministry Jesus has called us to. Ultimately this will erode our souls.
Ignoring the emotions of anger, sadness, and fear
If we don't allow Jesus to deal with our anger, sadness, and fear, these negative emotions will deal with us and with those we lead. We will become toxic with unresolved emotions, and this poison will hurt people and jeopardize our leadership effectiveness.
Justification, the act whereby God imparts the very righteousness of Jesus to his people, happens the moment we place our faith in Jesus (Phil. 3:8–9). But sanctification takes a lifetime. We may come into ministry with gaping wounds that bleed anger, sadness, and fear. Through the Spirit's power we must disciple ourselves to take these emotions to Jesus knowing that his grace is sufficient.
Dying to the wrong things
Pastor, what do you enjoy outside of ministry? Church leader, are you having fun in life? Do you enjoy your marriage and family? Do you have real friends?
Last year, I began to realize that I talked about fishing in my sermons more than I actually fished. So last spring, I started fishing once a month. It has been so helpful to my soul. Ministry leaders need to take time away from the places and people they serve in order to refresh themselves.
Denying the past's impact on the present
When we receive Jesus, we are regenerated, justified, redeemed, glorified, forever forgiven, and baptized by the spirit into the body of Christ. But this doesn't mean that our past and family of origin won't continue to influence us.
If we continue to lead out of our past hurts, we will hurt others. Instead of becoming soul-healers, we will damage people further.
The gospel allows and empowers us to find healing from our past hurts. Growing in grace is the faith-enabled ability to rest in Jesus and what he's done to heal our hurts.
Dividing our lives into secular and sacred components
All of life is worship, but we can fall prey to the secular/sacred divide. We begin to see ministry as a job instead of a calling. We begin to see preaching or leading the staff as our ministry, yet we miss that serving our spouse and parenting our children is our first, and most important, ministry.
Ouch! As you read these descriptions of emotionally unhealthy spirituality, do you recognize yourself in any of them? If so, ask Jesus to do a work in you to heal the hurt places, shine light where darkness reigns, and give you courage to embrace needed change.
As a leader, I want to not only be theologically and philosophically sharp. I also want to be emotionally mature and healthy. If you are healthy, your ministry is more likely to be, too.
Marinate on that.