How to Not Screw Up Your Life
Three strategies to avoid a spiritual implosion.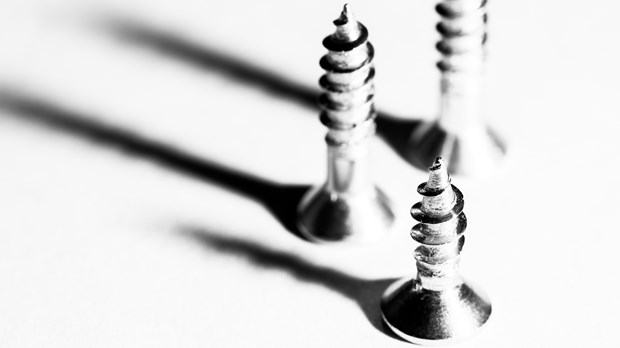 Image: Flickr
Dear Christian,
I'm concerned about you. I'm concerned about me.
It seems that just about every month I hear stories of church leaders and other Christians who disqualify themselves for leadership because of:
• An emotional affair with a staff member
• Adultery
• Addiction (porn, drugs, alcohol)
• Egotistical, pride-filled leadership
• Greed
• Spiritual burnout.
When we implode, we ravage our families, those we serve in the local church, and, most importantly, the beautiful name of Jesus.
As church leaders, what can we do not just to survive, but to thrive and embody 1 Timothy 3:1–7? I offer the following advice first and foremost to myself. I offer it not as an expert, but simply as a brother who loves Jesus, loves you, and loves the local churches we serve.
1. Worship Unceasingly.
Do you remember that when you first met Jesus, his glorious grace swept you off your feet and you couldn't believe you were forgiven?
Do you remember when Jesus first whispered to you, "I love you! You belong to my papa now"?
Do you remember when following Jesus was not about focusing on church attendance or budgets, signing book deals, hiring church staff, or polishing your preaching skills?
Do you remember when everything was worth less than Jesus (Phil. 3:7–10)?
Church leader, this is where we must abide—in the unfailing, life-giving grace and love of King Jesus. Our ministry is the overflow of his ministry of grace to us (Eph. 3:16–21).
We must not buy the lie that we can find greater joy and satisfaction from something or someone more than we can find it in Jesus. He is our supreme pleasure.
2. Identify Your Idols.
Saddleback Church pastor Rick Warren gave me some rich words of advice when he said, "Derwin, three things destroy pastors: money, sex, and power."
three things destroy pastors: money, sex, and power.
He said, "I sold enough books with Purpose Driven Life to buy an island, but I wear a $14 watch and drive a 15-year-old pickup truck."
Christian, what are your idols? What are my idols?
If it's money, be generous and keep to the same standards as the people in your congregation. Poverty and prosperity theologies are sinful.
If it's sex, don't hire an executive assistant you find attractive to spend a lot of time with. That's just dumb. Don't meet alone with someone of the opposite sex. If you struggle with same-sex attraction, create boundaries that protect you from yourself.
If it's power, make sure you have real accountability to protect you and the church from you. Be a servant-leader. Some pastors love preaching to people more than they actually love people. This is a great sin.
Spiritual formation, or Christian maturity, is a process, kind of like being in the Holy Spirit's spiritual crockpot. We can't microwave maturity. It's often painful. I recommend having mentors to guide you in issues of the soul. Professional counseling is a wise investment, too.
Here's the point: the gospel of grace calms our hearts and gives us the freedom to be secure enough to be vulnerable and transparent about our idols. In our weakness, we are made strong.
3. Be the CEO of Your Own Health.
I heard pastor Eugene Cho drop this spiritual gem: "Pastor, you are the CEO of your own spiritual health." This applies to everyone, not just pastors! Our physical and spiritual health is the engine of our souls.
We need to invest in time set apart for our own physical and spiritual health. Exercise keeps us sharp mentally, boosts our energy, and reduces the chances of getting a life-threatening disease. I try to do some form of exercise at least five days a week. Taking a day of rest, or Sabbath, each week reminds us to rest in the Lord's all-sufficient grace and provision for our lives. It's tough when there's so much to do, but I try to make Fridays my Sabbath.
I pray this blog helps you and me to be faithful. What strategies help keep you healthy, physically and spiritually?
Marinate on that.