What picture of the future has God tattooed on your heart?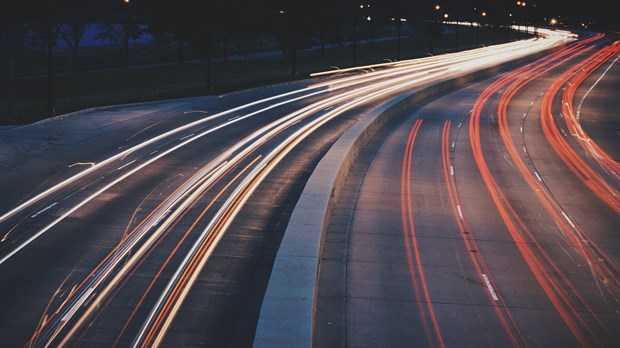 Image: Unsplash
As a leader, what picture of the future has God tattooed on your heart concerning the organization you lead?
This soul-tattoo is called vision.
When you have a vision from God, there is an internal pull that you can't measure. But you know it's real.
It dominates your thoughts.
You can't see life being true life unless that vision of the future becomes a present reality.
You're willing to risk everything for this soul-tattoo to be etched on the heart of others.
While I was an itinerant evangelist traveling the country, God began to tattoo my heart with a vision that pulled me like gravity. I may have been naïve as a relatively new Christian, but I thought the church was supposed to be the one community that would bring people together, not divide them. Yet everywhere I traveled and preached I saw the methodologies of doing church as people divided by ethnicity, cultural preferences, and socio-economic status. Black churches for Black people, Latino Churches for Latino people, White Churches for White people. But God was at work as He guided me to events nationwide. The vision was becoming clear.
I envisioned a local church where Latino, Asian, Black, White, and multi-ethnic people would worship Jesus together as one, despite their differences. Jesus would obliterate all their barriers, as the Gospel breaks down barriers of ethnicity, socio-economic status and gender. (Galatians 3:28)
I could imagine a local church where teenagers would be actively involved in every facet of the local church. They would serve on the production team, the music team, the hospitality team, and in children's ministry. They would be on mission and be mentored by adults. They would not be the church of tomorrow; they would be the church of today.
I saw in my heart a church that would be so head-over-heels in love with Jesus that they would leverage their lives so Jesus' mission of reaching and transforming people could occur through them. This community I envisioned would be a community of missionaries.
When I shared my vision with other pastors, I was told on several occasions, "Man, that's really hard to do." In fact, a lot of the answers I received seemed ridiculous, unbiblical, racist, and cowardly. One pastor basically told me, "Well, that's a good dream son, but you know the reality is that on Sunday morning, church is the most segregated time in America. There's a reason for that. People of the same ethnic background and socio-economic status are most comfortable together. It is a church's job, our job, to provide that comfortable environment for them. What you are trying to do will be very hard. It may even be impossible."
After several such experiences, God began to etch on my heart a vision of a church that is not segregated, that is not merely about comfort, and whose members live on mission with King Jesus on a daily basis.
What's your soul-tattoo? When did God etch that deeply into your heart?
Marinate on that.