How the church can help people with mental illness.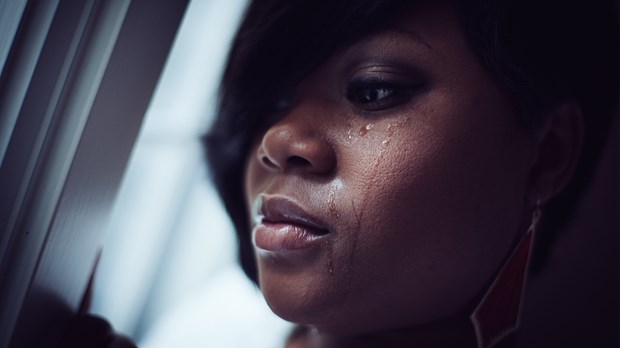 Image: Flickr
I remember my family life while growing up in San Antonio, Texas as being tattooed by chaos, conflict, and consistent pain. My older relatives were often haunted by drug and alcohol abuse, violent relationships, and illegal activities. Like a bomb that explodes, the pain of this life left shrapnel in my heart.
From the time I was about 10, probably until I was about 26, I held bitterness and unforgiveness in my heart toward family members who hurt me with their erratic and inconsistent lives. I was able to forgive them when I came face-to-face with Jesus' forgiveness given to me. In light of his grace to me, I was able to extend grace to them.
Unforgiveness has been replaced with forgiveness. Confusion has been replaced with understanding. Anger has been replaced by compassion and empathy. Jesus did this and is still doing this in me.
Mental Illness
I now realize that several of my family members suffered from mental illness, and my family is not alone because 61 million Americans suffer from it in a given year. That is one in every four adults.
I now realize that several of my family members suffered from mental illness, and my family is not alone because 61 million Americans suffer from it in a given year.
As a pastor, I've sat with parents as they've shed tears explaining how their teen was a model child only to transform in a short time into someone they didn't even know. After much pain, the parents learned that their child was like the 20 percent of teens aged 13 to 18 in America who suffer from mental illness.
Sadly, 60 percent of adults and half of teens have received no mental health services in the previous year.
Drug and Alcohol Abuse
Over 9 million people in America with mental illness also have substance abuse problems. For people suffering with mental illness, drug and alcohol abuse is a form of self-medication. While an effort to alleviate the pain, drug and alcohol abuse worsens the condition of the person with mental illness. Of note, "Drugs and alcohol can cause a person without mental illness to experience the onset of symptoms for the first time."
Homelessness and Imprisonment
Twenty-six percent of homeless adults staying in shelters have serious mental illness, and it is estimated that forty-six percent also suffer with severe mental illness and drug and alcohol abuse. Dean Aufderheide, in his article "Mental Illness In America's Jails And Prisons: Toward A Public Safety/Public Health Model," writes:
"It has been shown that about 20 percent of prison inmates have a serious mental illness, 30 to 60 percent have substance abuse problems and, when including broad-based mental illnesses, the percentages increase significantly. For example, 50 percent of males and 75 percent of female inmates in state prisons, and 75 percent of females and 63 percent of male inmates in jails, will experience a mental health problem requiring mental health services in any given year."
How can the church help?
So how can the church help? Great question. I'm not entirely sure yet, but I know that Transformation Church is committed to doing something because 61 million Americans are suffering. Families are hurting, and promising teens are being derailed from reaching their God-given potential. Many are even committing suicide.
Suicide is the tenth leading cause of death in the U.S. (more common than homicide) and the third leading cause of death for ages 15 to 24 years. More than 90 percent of those who die by suicide had a mental disorder.
My friends Rick and Kay Warren are doing a wonderful job equipping the church to help people suffering from mental illness. Their story of loss is well known but, sadly, too common. The church can make a difference, and here is one immediate step we can make: Educate yourself and your staff. Join me in watching Mental Health and the Church: Online Conference on April 14. Click here for this free conference.
In addition, here are some resources to help you understand and communicate about this issue. Do not let the silent cries remain unanswered.
• National Alliance on Mental Illness
• Mental Health and The Church
Marinate on that.